The Daily Stream: Richard Ayoade Expertly Captures Wry Teenage Life In Submarine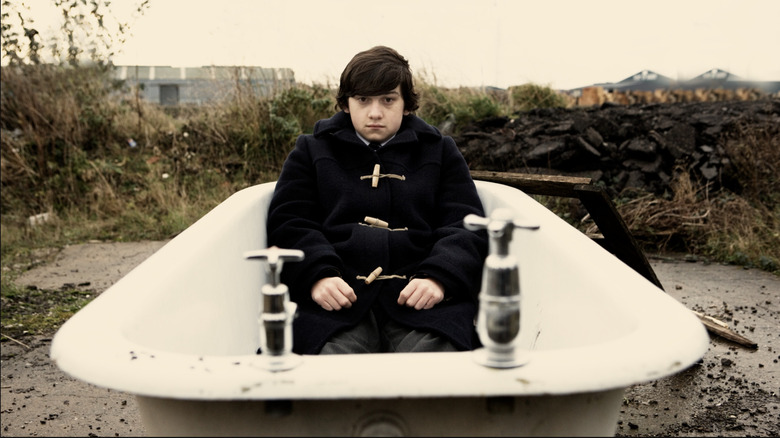 The Weinstein Company
(Welcome to The Daily Stream, an ongoing series in which the /Film team shares what they've been watching, why it's worth checking out, and where you can stream it.)
The Movie: "Submarine"
Where You Can Stream It: Tubi TV
The Pitch: Based on Joe Dunthorne's novel of the same name and set in the mid-1980s, "Submarine" follows Oliver Tate (Craig Roberts), a Welsh teen determined to lose his virginity before his upcoming 16th birthday. He sets his sights on the fierce and feisty Jordana (Yasmin Paige), assured that she will be his perfect first time. While sex is a major priority for Oliver, it certainly isn't the only thing on his mind. He's also desperate to keep his parents' relationship strong, as his depressed marine-biologist father Lloyd (Noah Taylor) fears he will lose his wife Jill (Sally Hawkins) to her recently returned spiritual guru ex-lover Graham Purvis (Paddy Considine). "Submarine" is a shining star in the coming-of-age indie boom that followed in the wake of the success of "Juno," but told through idiosyncratic and quirky British sensibilities.
Why it's essential viewing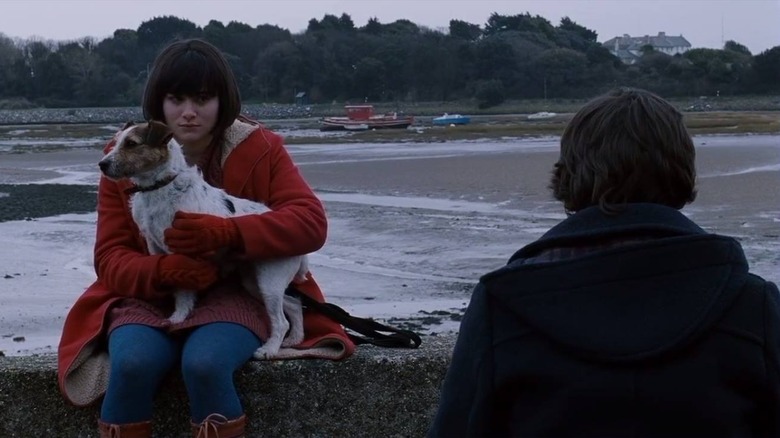 The Weinstein Company
Richard Ayoade is known by most for his roles in front of the camera, like in "The IT Crowd," "Garth Marenghi's Darkplace," "The Mighty Boosh," numerous voiceover roles, hosting "The Crystal Maze," and frequently appearing on "The Big Fat Quiz of the Year." Ayoade is a longtime favorite of fans of British comedy, but his maiden voyage directing a feature film deserves to be just as revered as his on-screen performances. "Submarine" is a darkly intimate and often agonizingly blunt coming-of-age tale, its awkwardness rooted in its deeply relatable themes. For a film that follows a young boy's attempt to lose his virginity, "Submarine" couldn't be further from the teen sex comedies like "Superbad" that dominated the box office just a few years prior.
Rather than try to reinvent the wheel in telling the story of a teen boy, Ayoade instead turns the tale into a probing character study. Every moment in "Submarine" feels like it matters, a perfect encapsulation of what it feels like to be a teenager. Whatever problems you have as a teenager feel like the biggest, and most serious problems you've ever experienced ... because that's precisely what they are. Even seemingly mundane moments carry excruciating weight, and Ayoade isn't afraid to make us feel every ounce of it. We like to pretend that high school doesn't matter and our teen years are just a passing experience, but those formative years have a lot more influence on who we become as adults than we're willing to accept.
The cast is unbelievably stacked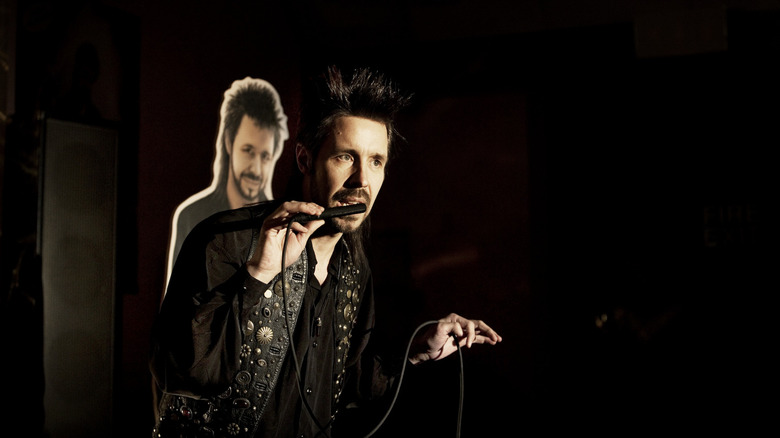 The Weinstein Company
Craig Roberts' breakthrough feature performance as Oliver Tate is a masterclass, and has rightfully served as a calling card for future roles. This isn't to say he wasn't fantastic as Rio in "The Story of Tracy Beaker," but "Submarine" allows him to showcase emotional complication and depth we had yet to see from him. Yasmin Paige is exquisite as the coolest, most mysterious girl in class that you were too afraid to talk to in high school, portraying a vulnerability that most #NotLikeMostGirls characters are seldom afforded. As for Oliver's parents, both Noah Taylor and Sally Hawkins are, as always, rock solid, with Hawkins in particular shining like the star she is and has always been. It's her performance in "Submarine" that made Guillermo Del Toro want to cast her as the lead in "The Shape of Water," for which she earned an Academy Award nomination for Best Actress.
Long before Paddy Considine was shattering our hearts with his incredible performance as King Viserys on "House of the Dragon," he was rocking the world's most embarrassing mullet wig and making us all terrified he was going to sleep with our mothers. Considine is in rare form in "Submarine," and clearly having the time of his life. It's like how Timothy Olyphant had that streak in the late '90s and early '00s where he played charming, cringy, a-holes that we couldn't help but love ... but, y'know, British. Everyone in "Submarine" is firing on all cylinders, and it's clear that Ayoade knew exactly how to get the performances he needed from each of them to craft this touching, eccentric, and delightful tale.