M. Night Shyamalan Has A Mysterious New Movie Set For 2024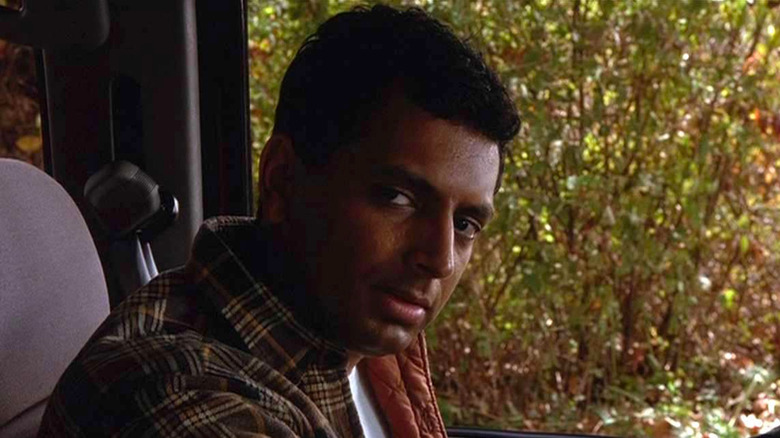 Buena Vista Pictures Distribution
It looks like "Knock at the Cabin" isn't the only thing fans of M. Night Shyamalan have to look forward to. Universal Studios has seemingly dated a new, untitled movie from the director for April 5, 2024. The Hollywood Reporter's Aaron Couch tweeted the news earlier today, although a look at Universal's website currently does not have the project listed in their upcoming releases. However, an official announcement will likely be released soon.
This is extremely surprising for a number of reasons. First of all, Shyamalan has not teased or been attached to any upcoming projects besides "Knock at the Cabin," an adaptation of Paul Tremblay's 2018 novel "The Cabin at the End of the World." On a related note, this new project seemingly comes out a year after "Knock at the Cabin," resulting in one of the shortest gaps between films in his career. 2015's "The Visit" and 2016's "Split" had a similar one-year gap, with both movies being relatively small in scale but big in ideas and twists.
Currently, there are no other details available about this 2024 project other than its existence. However, we do know some things about what we can expect from Shyamalan's newest invasion thriller for 2023.
What we know about Knock at the Cabin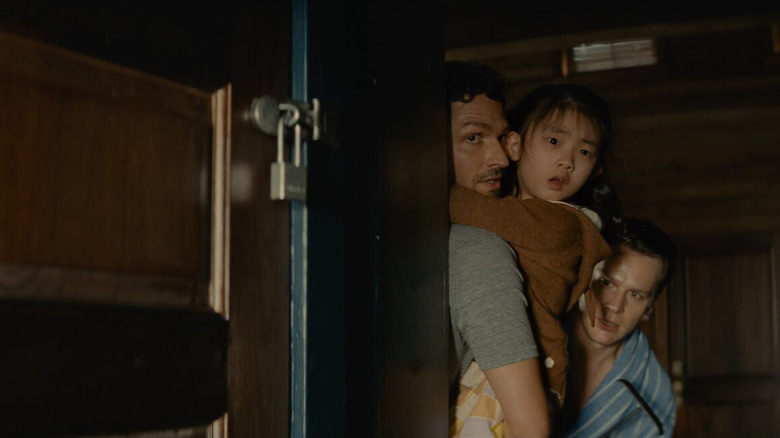 Universal Pictures
As previously stated, Shyamalan has been teasing "Knock at the Cabin" ever since production began on it earlier this year. The film's small but mighty cast consists of a seemingly happy family (Jonathan Groff, Ben Aldridge, Kristen Cui) that is taken hostage by a mysterious group claiming to be sent to prevent the apocalypse. The group's leader, Leonard (Dave Bautista), claims that in order for the world not to end, one of the three family members must be killed. Of course, nothing is as it seems, and based on the harrowing first look released back in September, it looks like this life-or-death dilemma won't be one that is easily solved.
Rupert Grint, Nikki Amuka-Bird, and Abby Quinn star alongside Bautista as the strangers seemingly bound by this demented mission. Shyamalan co-wrote the script alongside Steve Desmond and Michael Sherman, with "Knock at the Cabin" expected in theaters on February 3, 2023.