Cool Stuff: Black Panther: Wakanda Forever Action Figure Provides Best Look Yet At Ironheart's Armor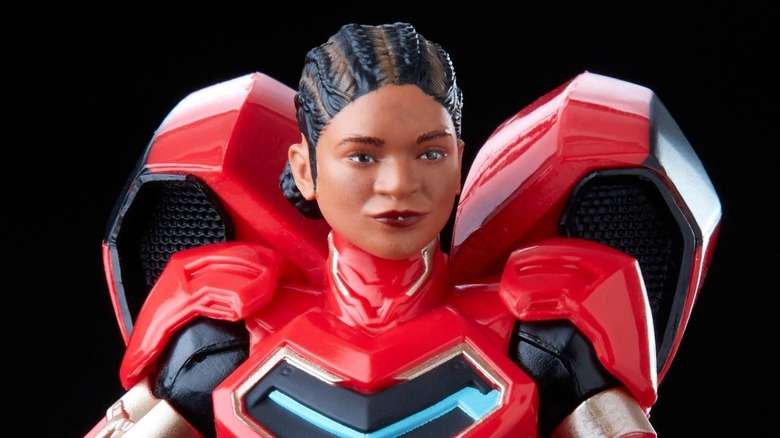 Hasbro
We may receive a commission on purchases made from links.
Before she stars in her own Disney+ series, Dominique Thorne's Riri Williams will be introduced to the Marvel Cinematic Universe in "Black Panther: Wakanda Forever." Previously, we've gotten glimpses at this new character in the first trailer for the follow-up to Ryan Coogler's acclaimed 2018 film and the recently released Funko Pop sporting her Mark I armor. However, True Believers were able to see Williams' upgraded suit in action in the latest trailer for the upcoming movie, which seems like an amalgamation of the first and third iterations of her armor from the comics. The Hasbro Marvel Legends action figure just dropped, as well, and it offers the best look at the live-action version of Ironheart yet.
Shortly after the second preview for the sequel was released, online retailers such as Amazon and Entertainment Earth began to tout that the toy was in stock and available for purchase immediately. Unlike many toy releases in the past, nothing about this figure really spoils anything about the movie she's featured in. But just as the headline of this article indicates, this is some pretty cool stuff if you're a fan of the MCU and the premium merchandise it produces.
Meant to fly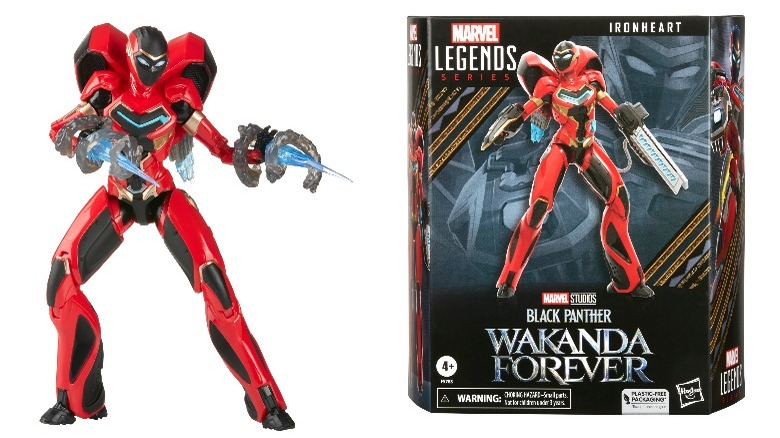 Hasbro
Hasbro has really been stepping their game up with the Marvel Legends line of figures lately and this Ironheart is yet another great example of that. This 6-inch-scale figure retails for around $33.99 and comes with a number of accessories such as a set of alternate hands, various blasters and boosters, and FX to enhance those attachments for your play time or your display time. She also comes with two heads: One that features the hero's trademark helmet and another sans helmet that sports an uncanny likeness to actor Dominique Thorne. Plus, just like the rest of the Marvel Legends line, the toy version of this brilliant MIT student that is essentially in line to be the next Tony Stark is accented by unprecedented points of articulation and insane attention to detail as if she leaped right off the screen and into your hands.
In addition to Riri Williams, the "Black Panther: Wakanda Forever" wave includes Namor, Nakia, Okay, and Everett Ross from the movie, as well as Hate Zeraze and T'Challa's Black Panther as they appear in the comics. If you collect them all, you can assemble Talokan warrior and classic Sub-Mariner foe Attuma as the Build-A-Figure.
"Black Panther: Wakanda Forever" premieres in theaters on November 11, 2022.