The Best TV Shows And Movies Leaving Hulu In October 2022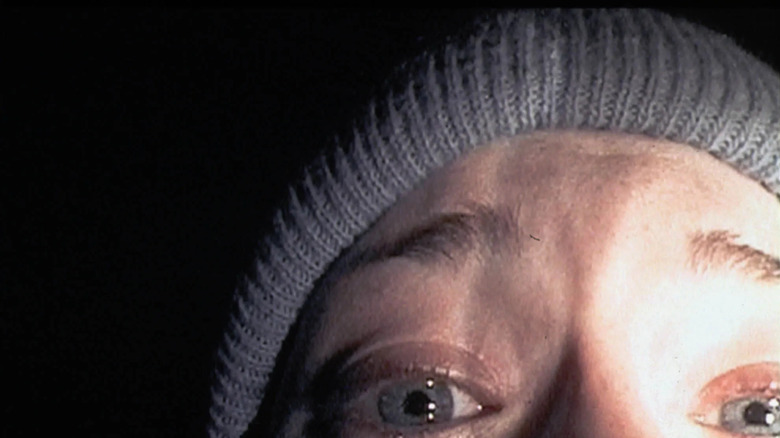 Artisan Entertainment
Another month, another rotation of titles coming and going across all of our favorite streaming platforms. October is always a huge month for Hulu, as their annual "Huluween" celebration includes a flurry of beloved horror favorites and terrifying new originals to satisfy monster kids of all ages. Unfortunately, this means that a lot of really great films will leave the platform at the end of the spooky season too, and with licensing rights constantly changing hands, this isn't exclusive to horror.
There's no telling where certain titles will end up once they leave a streaming service. While it's hopeful to believe a favorite film will just end up with one of the previous platform's competitors, there's never a guarantee. Fortunately, we keep a pretty watchful eye on where films wind up from month to month, but Hulu is about to have a massive purge of must-watch titles. Choosing five of the best films leaving this month is a lot like asking a parent to choose a favorite between their children, by which I mean there's a legitimate answer, but no one wants to admit that out loud. Regardless, a decision must be made, so here are films leaving Hulu in October that you should add to your watch list, immediately.
Don't Tell Mom the Babysitter's Dead (1991)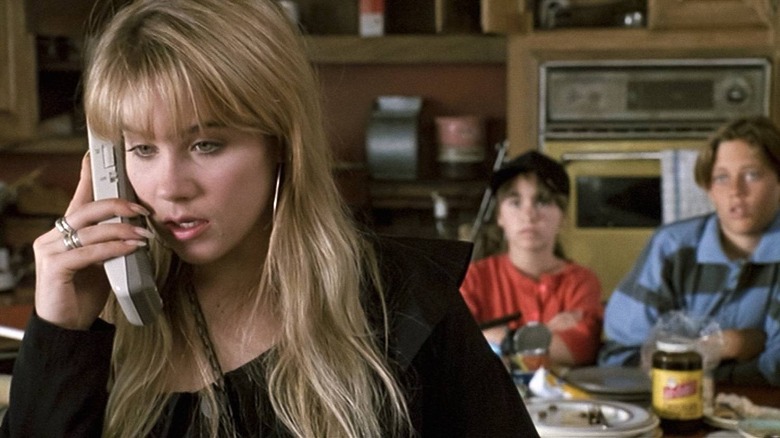 Warner Bros.
Perhaps I'm biased, as "Don't Tell Mom the Babysitter's Dead" is one of my favorite films of all time, but this tale of teenage Christina Applegate's Sue Ellen Crandall lying her way to a corporate job in the fashion industry to take care of her four siblings after their summer babysitter dies of old age became a cult hit in the 1990s for a reason. A mainstay of HBO's rotation and home video rentals, "Don't Tell Mom the Babysitter's Dead" is a wonderful comedy about the tenacity of kids left to their own devices, vibrant fashion, and a subversive take on a coming-of-age story. The film boasts some fantastic early performances from David Duchovny, Danielle Harris, and Josh Charles, and will have you quoting, "I'm right on top of that, Rose," and, "The dishes are done, maaaaaaan," for the rest of your life. It's a perfect time capsule of the latchkey kid life of the early 1990s, and a cult classic that deserves to be introduced to younger generations.
Fantastic Mr. Fox (2009)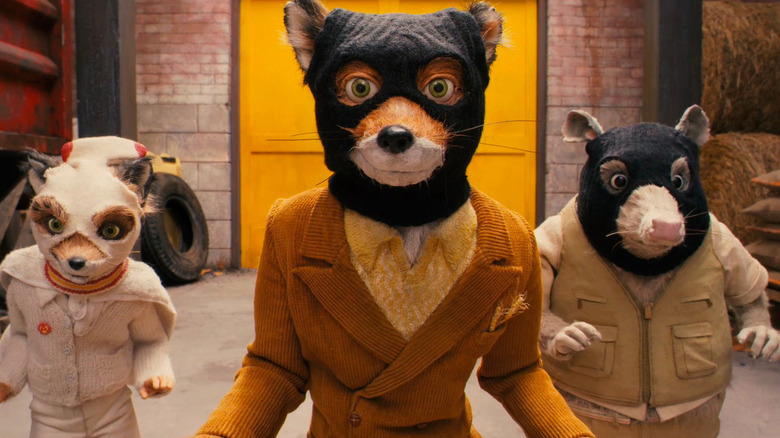 20th Century Fox
Wes Anderson is a true auteur, but one of his greatest films traded highly-stylized live action for his first foray into stop-motion animation. "Fantastic Mr. Fox" is based on Roald Dahl's whimsical book of the same name, but the injection of Anderson's sensibilities to the text allows for his most delightful adventure. The film is definitely accessible for even the youngest film fans, but it never feels like Anderson crafted the film specifically with kids in mind. "Fantastic Mr. Fox" is a wonderfully nuanced take on a dysfunctional family, filtered through the lens of adorable animal friends with big personalities. "Fantastic Mr. Fox" is one of the greatest animated films ever made, and I'm not cussin' with you when I say that. The art design is pitch perfect, and Alexandre Desplat's score will become your new comfort jams. The cast is loaded with some of Anderson's usual suspects, but given the chance to shine in a whole new way. 
Predator (1987)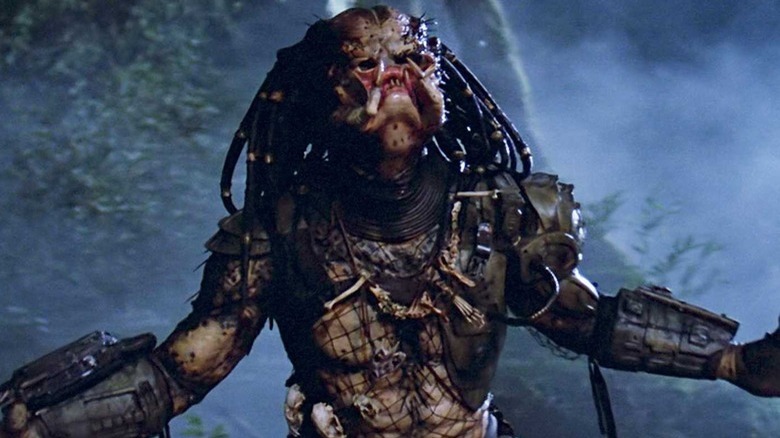 20th Century Fox
In preparation for the release of the prequel film, "Prey," Hulu managed to snag a majority of the films in the "Predator" franchise. If you haven't watched the original 1987 film in a while, we're happy to confirm that "Predator" still rules. John McTiernan's beloved film is a brilliant satire of the oozing machismo of action films, where the ultimate tough guys meet their match in the form of a larger-than-life alien that hunts humans for sport. The film is endlessly quotable, the action sequences are absolutely killer, and Arnold Schwarzenegger is in top form as Dutch. Plenty of media illiterate "fans" have put the film on a pedestal as a male power fantasy film, but "Predator" has always been about ripping apart stereotypes and valuing brain over brawn. Do yourself a favor and plan a "Predator" and "Prey" double feature before you have to watch the films on multiple streaming platforms.
Independence Day (1996)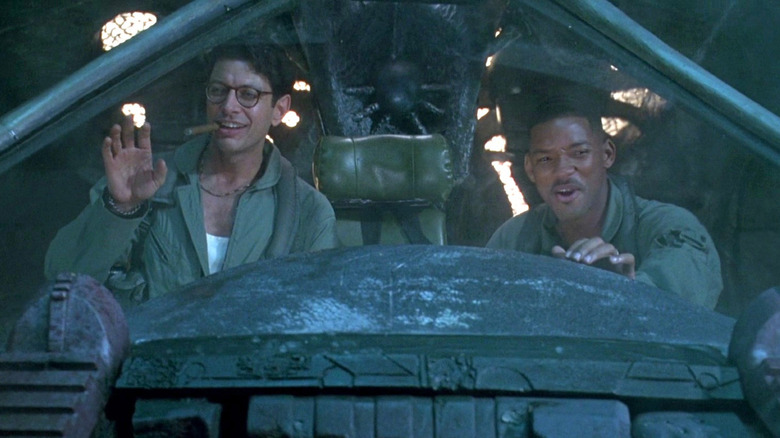 20th Century Fox
Look, I'm not a patriotic person, but the second Bill Pullman grabs the microphone and delivers the greatest presidential speech in cinematic history, "Independence Day" has me seeing stars and stripes and a symphony of screeching bald eagles. Roland Emmerich is a pretty polarizing director, but "Independence Day" completely changed the landscape of modern blockbusters. The film helped solidify Will Smith as an acting powerhouse, turned blowing up the White House into an action-film trope, and continues to hold the crown of "movie that plays on TV in the middle of the day that you can't help but sit down and watch no matter what." Without assuming too much about your viewing habits, dear reader, I think it's safe to assume it's been a while since you've actually sat down and watched "Independence Day" in its entirety. Good news, it's still a lot of ridiculous, alien-fighting fun.
The Blair Witch Project (1999)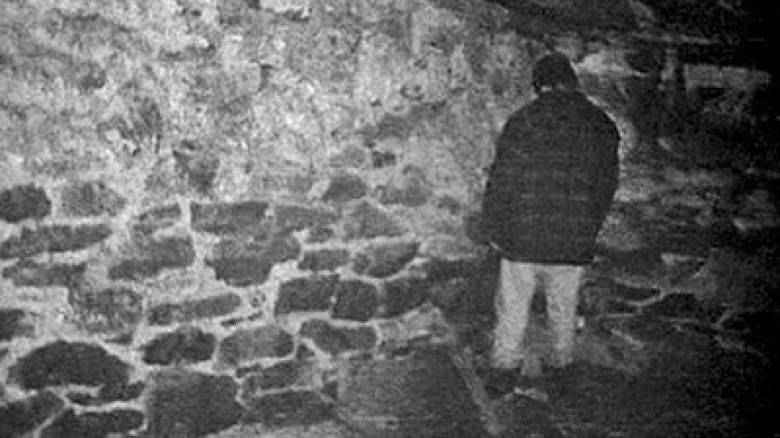 Artisan Entertainment
While "The Blair Witch Project" didn't invent the found footage subgenre, it is certainly responsible for the resurgence of the style in horror. Armed with an untouchable viral marketing campaign that had plenty of people thinking the film was real, Daniel Myrick and Eduardo Sánchez's "The Blair Witch Project" centers on three student filmmakers who disappeared after trekking into the woods of Burkittsville, Maryland to film a documentary about a local urban legend. The film succeeds due to its unbelievable relatability, with Heather (Heather Donahue), Josh (Joshua Leonard), and Mike (Michael Williams) responsible for the entirety of the footage that is shown. "The Blair Witch Project" feels so authentically real that it's easy to get lost in the story, and forget for a minute that everything in front of you is fictional. It's hard to remember just how horrifying the film was upon release, especially after "Scary Movie" and countless others parodied the film to death, but this film is a classic, and makes for a perfect watch this Halloween.
Everything leaving Hulu in October 2022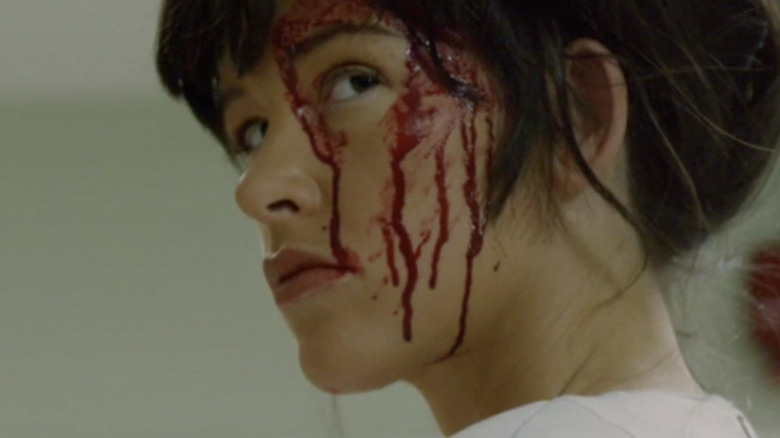 Lionsgate
October 2
October 10
Infamous (2020)
Savage Youth (2018)
Scotch: A Golden Dream (2018)
Superpower Dogs (2019)
October 14
Bad Roomies (2015)
The Escort (2016)
High Strung (2016)
It Came from the Desert (2017)
Main Street (2010)
Serious Moonlight (2009)
Woman Thou Art Loosed (2004)
Zero Days (2016)
October 15
October 17
October 20
Totally Under Control (2020)
October 22
In The Heart Of The Sea (2015)
October 28
October 30
The Social Network (2010)
October 31
Akeelah And The Bee (2006)
Alien v. Predator (2004)
Alien v. Predator: Requiem (2007)
Big Mommas: Like Father, Like Son (2011)
Black Swan (2010)
The Blair Witch Project (1999)
Book Of Shadows: The Blair Witch 2 (2000)
Bucky Larson Born To Be A Star (2011)
Cast Away (2000)
Cowboys & Aliens (2011)
Dan In Real Life (2007)
The Debt (2011)
Detroit (2017)
Dolphin Tale (2011)
Don't Be Afraid of the Dark (2011)
Don't Tell Mom the Babysitter's Dead (1991)
Duplicity (2009)
Fantastic Mr. Fox (2009)
Ghostbusters (1984)
Ghostbusters II (1989)
Godsend (2004)
Green Zone (2010)
Gulliver's Travels (2010)
Hook (1991)
Hostel (2006)
Hostel: Part II (2007)
Hotel Transylvania (2012)
I Do...Until I Don't (2017)
In Time (2011)
Independence Day (1996)
Law Abiding Citizen (2009)
The Leisure Seeker (2018)
Let Me In (2010)
Little Fockers (2010)
Lucky (2017)
Man On Fire (2004)
The Mask of Zorro (1998)
Meet The Fockers (2004)
Meet The Parents (2000)
Men of Honor (2000)
Mom and Dad Save the World (1992)
Moneyball (2011)
My Big Fat Greek Wedding (2002)
Nurse 3-D (2014)
The Object of My Affection (1998)
Olivia Rodrigo: driving home 2 u (a SOUR film) (2022)
Poetic Justice (1993)
Predator (1987)
Predator II (1990)
Predators (2010)
Radio (2003)
The Replacement Killers (1998)
Ricochet (1991)
The Roommate (2011)
Shame (2011)
Simply Irresistible (1999)
The Sixth Man (1997)
Source Code (2011)
Step Up Revolution (2012)
Stuart Little 3: Call Of The Wild (2006)
Swimfan (2002)
Switch (1991)
Synecdoche; New York (2008)
Tomcats (2001)
Urban Legends: Bloody Mary (2005)
Vantage Point (2008)
Volunteers (1985)
Volver (2006)
Wanderlust (2012)
War Horse (2011)
Wetlands (2019)
X-Men Origins: Wolverine (2009)
You've Got Mail (1998)