Jodie Whittaker 'Lost It' As Soon As Her Doctor Who Regeneration Scene Wrapped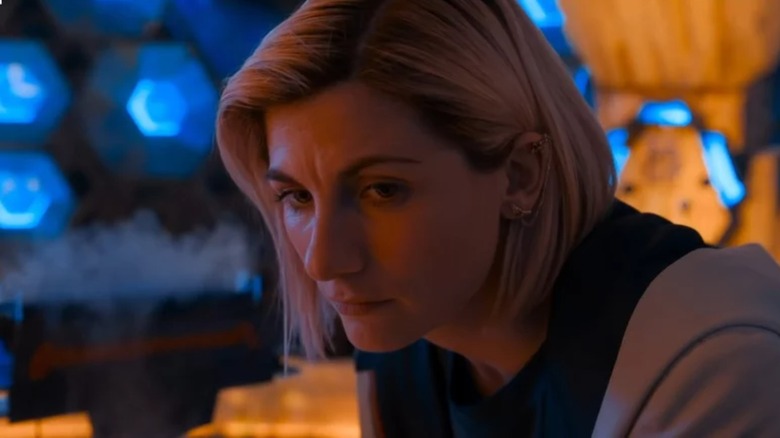 BBC
All good things must come to an end, and all Doctors must regenerate eventually. For Jodie Whittaker, who has embodied the iconic "Doctor Who" character for the past five years, that unavoidable ending is on the horizon. The actor's final bow in the role will take place this fall, when she says goodbye in the 90-minute special "The Power of the Doctor." Whittaker spoke to Empire Magazine about filming the final scene, and described the emotions that poured out right when it wrapped.
"I love the dialogue [showrunner Chris Chibnall] wrote for my regeneration," she told the outlet. "It captures my Doctor beautifully. It's simple, epic and beautiful." While her description of the scene only reveals that it features a long take, it's possible to surmise that it doesn't involve any tears from her character since, apparently, her own reaction came right after the filmmaker called cut. "When I could see the crew was happy with that last shot, that's when my bottom lip started going," she told Empire. "I was like, 'Well, they can't say they need another take now because I've f***ing lost it!'"
What's next for Doctor Who?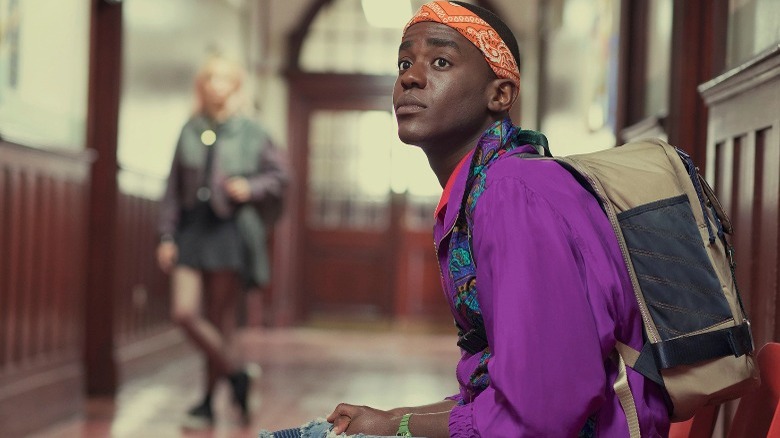 Netflix
Whittaker's final episode will reportedly air as a part of the BBC's centenary in October, during a week-long event that will feature a "Doctor Who" special, according to the network's Chief Content Officer Charlotte Moore (per Radio Times). Though many plot details about the special are still under wraps, it's likely to be a big one, and it's already been teased in a promo released way back in April. "Welcome to the end of your existence," The Master (Sacha Dhawan) says before we catch a glimpse of the Doctor beginning the regeneration process. The promo also reveals the return of two classic "Doctor Who" companions, played by Sophie Aldred and Janet Fielding, as well as the presence of Daleks and Cybermen.
"Sex Education" and "Barbie" star Ncuti Gatwa is set to take over the eponymous role after Whittaker, becoming the first Black Doctor when he makes his debut in an episode that is expected to air in 2024. Meanwhile, though, 2023 appears to be all about the 60th anniversary, with David Tennant's Tenth Doctor and Catherine Tate's Donna Noble set to appear. As with all the upcoming "Doctor Who" festivities, the plot details surrounding their return are still fuzzy, but returning showrunner Russell T. Davies teased the possibilities. In a press release, he shared: "Maybe this is a missing story. Or a parallel world. Or a dream, or a trick, or a flashback. The only thing I can confirm is that it's going to be spectacular."
In the meantime, though, Whittaker's Thirteenth Doctor will part in an episode that she says has everything fans could want from a regeneration episode. "It's one for the Whovians. It's a huge treat if you're a proper fan," she told Empire. "It's got all the iconic things that you associate with Doctor Who. It's massive." The episode is set to air in October on the BBC.