The Goodnight Mommy Remake Snuck In A Mulholland Drive Homage With Naomi Watts [Exclusive]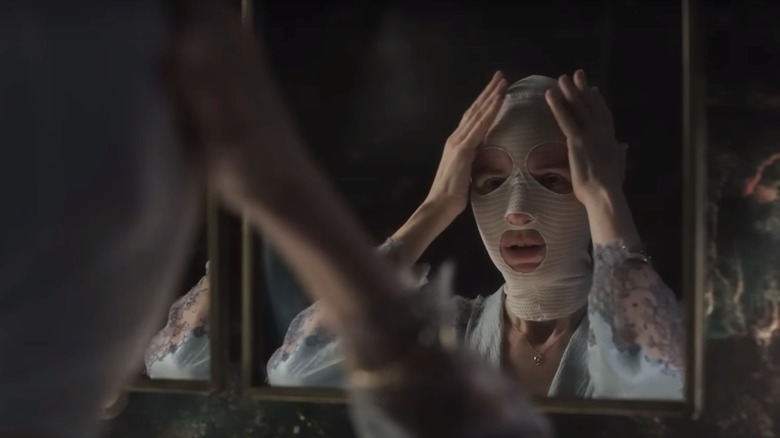 Prime Video
The name Naomi Watts is now, in the year 2022, synonymous with horror royalty. The beloved actress has graced the silver screen in many a terrifying tale — "The Ring" and "Funny Games" come to mind — but she's finally taking on another horror character and making it her own.
Watts stars in the upcoming "Goodnight Mommy" reboot film from Prime Video, and it's great to see her take on the titular mother character, because, let's be real, she plays those quite well, especially in a creepy context. But no matter the maternal situation of her character, she plays her horror leading ladies with a fierceness and pure terror that is unmatched. /Film's own Danielle Ryan sat down with the film's director, Matt Sobel, and he revealed that he was happy to be able to pay homage to one of Watts' most famous horror roles — her turn in "Mulholland Drive," of course — in "Goodnight Mommy."
"She was a legend in my life because I first was introduced to her when I saw 'Mulholland Drive,' when I was 14 in a little art house theater. I was definitely too young for that movie, but it so shook me. It became a sort of really seminal experience for myself. I already wanted to make movies before that, but as a budding little storyteller, I was making movies with my friends still at the time, and that became my everything at 14 years old."
Mulholland Drive in Goodnight Mommy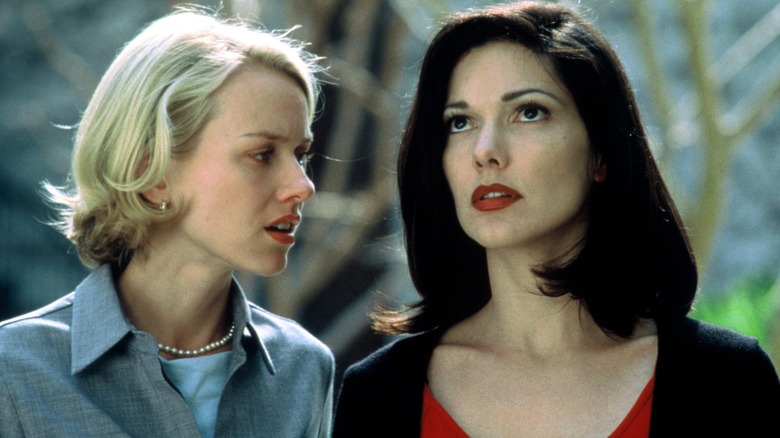 Universal Pictures
Sobel continued:
"There's actually one scene in this film near the very end, where I asked her to reprise a scene... when her character in that film arrives in LA, and she's in this kind of fantasy world, too good to be true. Nothing in this world could ever go wrong. Everything is perfect and sunny, and it never rains here kind of vibe. It was very rewarding for me to come back full circle with Naomi and actually be referencing a specific scene from 'Mulholland Drive,' because it was 20 years ago, I think, I saw that."
The reputation of "Mulholland Drive" — from its scares to its mind-bending visuals — precedes it, and if you're going to remake something as horrifying as "Goodnight Mommy," it would definitely benefit from some memorable Easter eggs. Besides, it's only been six years since the original psychological horrorshow debuted at Venice Film Festival to rave reviews — so if you're going to be so bold as to revisit a recent story, you need to put your spin on it, whatever that means. It sounds like Sobel is doing just that.
"Goodnight Mommy" is a remake of the terrifying Austrian film of the same name from 2014. It is now available to stream on Prime Video.