Goodnight Mommy Remake: Release Date, Cast, And More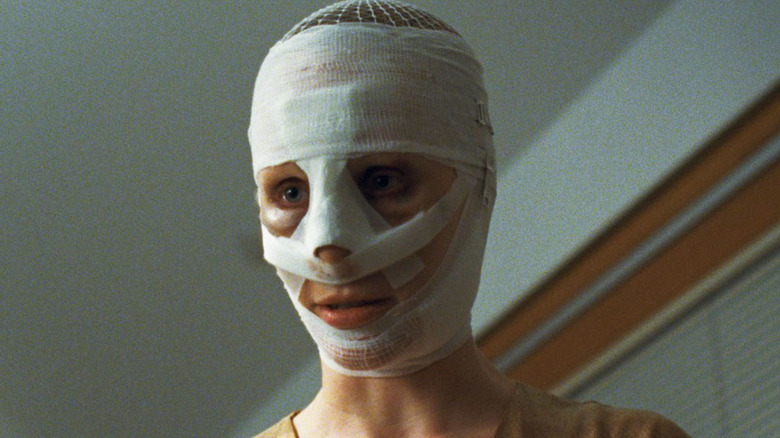 RADiUs
(Welcome to ...And More, our no-frills, zero B.S. guide to when and where you can watch upcoming movies and shows, and everything else you could possibly stand to know.)
Anyone well-versed in the topic of scary movie children is sure to know the title "Goodnight Mommy." Just reading those words or hearing them spoken, especially if you're not even a mom (or Mr. Mom), is a bit unsettling. Now, imagine them being mouthed through cardboard tribal masks worn by identical twins. That ought to get you in the mood for the remake of "Goodnight Mommy," which is coming your way very soon.
Here's what we know about it so far.
Goodnight Mommy release date and where you can watch it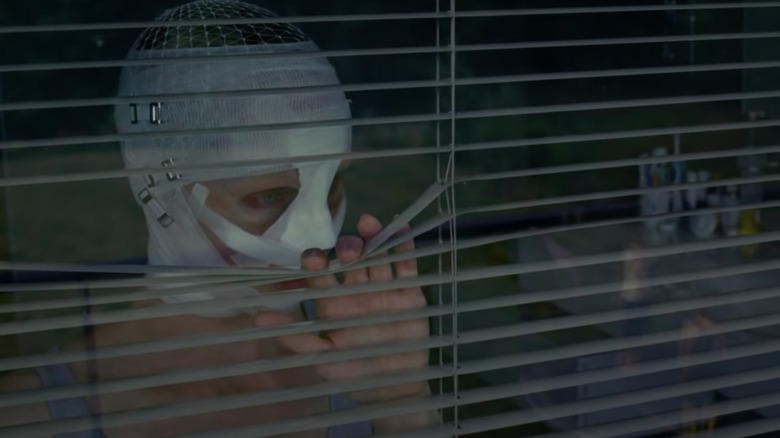 RADiUs
Amazon Studios is behind the English-language "Goodnight Mommy" remake, so Prime Video will serve as the exclusive platform for its streaming release. Mark your calendars for Friday, September 16, 2022, as that's when "Goodnight Mommy" is coming to Prime Video.
What is Goodnight Mommy?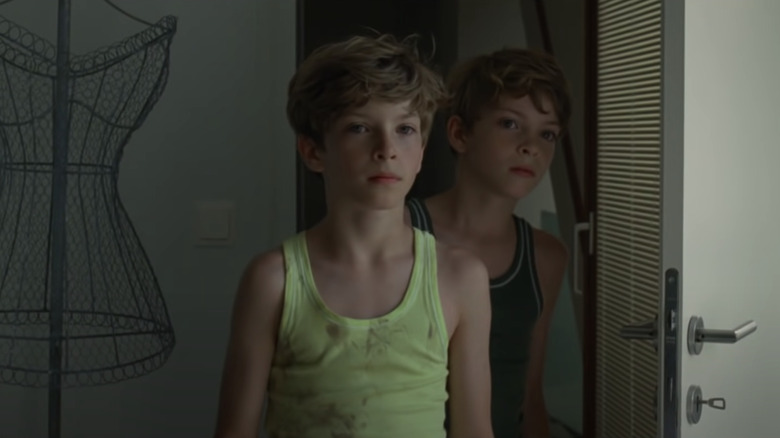 RADiUs
"Goodnight Mommy" is a phrase uttered by twins before they put their mother to bed and leave a bug on her bandaged face so that it crawls into her mouth as they crawl under her bed. At least, that's a scene in the original "Goodnight Mommy" (watch the trailer here), a 2014 psychological horror film out of Austria. It served as the international breakthrough for writer-directors Veronika Franz and Severin Fiala, who followed it up with "The Lodge," another film in which a woman is left alone with two kids in an isolated setting — and horror ensues.
Here's the official Amazon Studios synopsis for the upcoming "Goodnight Mommy" remake (via Collider):
When twin brothers arrive home to find their mother's demeanor altered and face covered in surgical bandages, they begin to suspect the woman beneath the gauze might not be their mother.
Goodnight Mommy cast and crew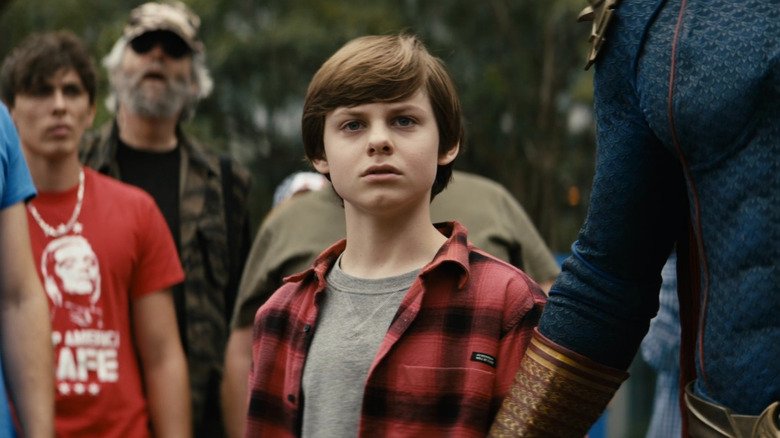 Amazon Studios
Naomi Watts inherits the role of the mother from Susanne Wuest in the "Goodnight Mommy" remake. In a way, this brings Watts full circle to where her own career really took off 20 years ago when she starred in another horror remake, "The Ring." She played the lead in David Lynch's "Mulholland Drive" the year before that, but "The Ring," based on the 1998 Japanese film "Ringu," was a $250 million blockbuster that really put her and J-horror on the map for Western audiences.
Cameron Corvetti, known for his role as Homelander's super-powered son on "The Boys," and his real-life twin Nicholas Crovetti (who co-starred with him on HBO's "Big Little Lies"), will play the brothers in "Goodnight Mommy." The original Austrian film was mostly a three-hander, but it did have a few supporting parts, and some or all of those in the remake will be filled by Jeremy Bobb, Crystal Lucas-Perry, and Peter Hermann.
Prime Video's "Goodnight Mommy" remake is written by Kyle Warren and directed by Matt Sobel.