She-Hulk Is At Its Best When It Lets The Supporting Cast Shine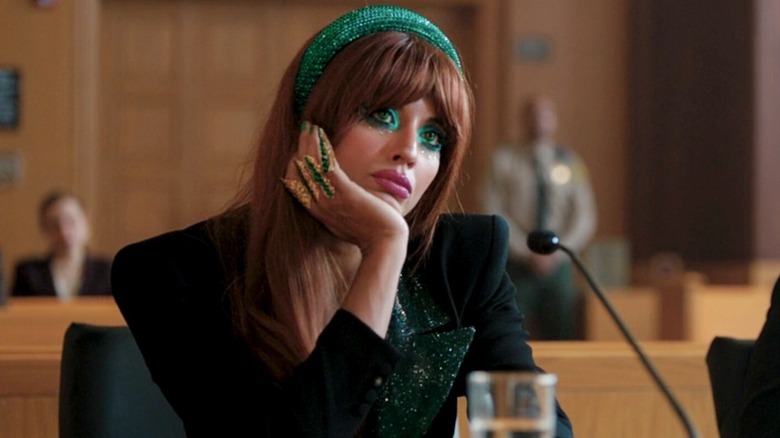 Marvel Studios
Warning: minor spoilers below for "She-Hulk: Attorney at Law."
"She-Hulk: Attorney at Law" may have kicked off with a shakier-than-normal start, but the nine-episode Disney+ series has gradually found its footing over time. Since this is technically Marvel Studios' first straight-up comedy, it took a minute for "She-Hulk" to establish its own voice, especially within its mandated superhero conceit. 
But as so many great sitcoms have already proven, the key to a successful comedy all but lives on its ensemble. Sure, solid leads are a must, too — and Tatiana Maslany certainly throws her weight where she can — but not even a charismatic heroine can distract from a glaring identity crisis.
Fortunately, that ship seems to have largely sailed for "She-Hulk," and it has a lot to do with the series' refreshing secret weapon: the hilarious women in its supporting cast. The series got a major boost with the help of party girl Madisynn (Patty Guggenheim) in episode 4, whose fantastic rapport with Wongers (Benedict Wong) completely stole the show. It was an inarguable high point for the series, and its fifth episode only continues the trend by featuring more of the female comics in its recurring cast.
Let's hear it for the girls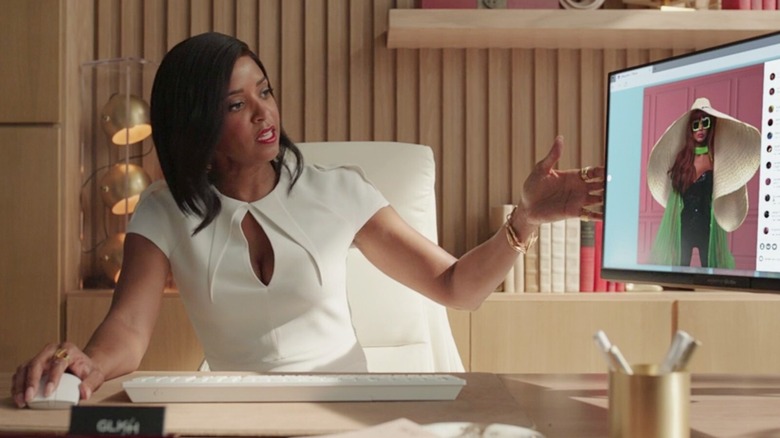 Marvel Studios
Jen's best friend Nikki (Ginger Gonzaga) has been a constant (if grossly underutilized) fixture in "She-Hulk." She's been by Jen's side to provide moral support and her own brand of witty quips in the courtroom, but apart from that, she largely lacked a real place in the series. "She-Hulk" remedied that in episode 5 by pairing Nikki up with Augustus 'Pug' Pugliese (Josh Segarra) on a wacky odyssey to score some superhero threads ... and bolster Pug's superhero sneaker connection. Sure, her motivation is still largely centered on helping her friend — but Gonzaga, at the very least, has the chance to flex her impressive improv chops either way. It goes a long way in showing that "She-Hulk" can effectively use every tool at its disposal.
Then there's Jen's intimidating co-worker, Mallory Book, played to a T by "Hamilton" and "Altered Carbon" star Renée Elise Goldsberry. Goldsberry is no stranger to comedy either: She's worked with "She-Hulk" director Kat Coiro in the girl group-centric sitcom "Girls5Eva." She dials down the inherent absurdity of the latter to play the Straight Man in "She-Hulk," and it's a perfect match for the series. Her role in the ongoing feud between She-Hulk and the super-influencer Titania (Jameela Jamil) is just the grounding presence the series needs, but she also seems to make a genuine — if not tentative — connection with Jen over drinks.
Mallory and Jen bonding over average, entitled men echoes some of the best beats of the series to date. It makes perfect use of the series' broad-strokes "Men Are Pigs" theme — which, ordinarily, I'd have no problem with, if "She-Hulk" only approached it with just a touch more finesse. Thankfully, Goldsberry has that in spades, which puts Mallory's interactions with Jen on par with the pitch-perfect bathroom scene in the "She-Hulk" pilot.
This isn't over (...hopefully)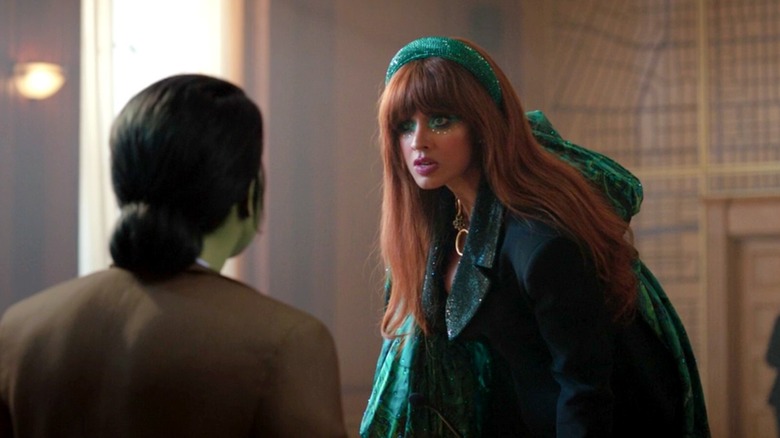 Marvel Studios
Of course, not everyone makes a surprising connection with She-Hulk in episode 5. Thankfully though, the series finally seems ready to make use of its "annoying" Big Bad in Titania. Until recently, Titania hasn't had much of a role in "She-Hulk." Aside from her brief appearance — and swift, almost disappointing defeat — in the pilot, her presence has been surprisingly and cleverly relegated to social media. Fans wondered what exactly Titania's deal was in the grander scheme: Sure, she's a minor villain at best, which pretty much absolves "She-Hulk" of any universe-altering threats. But Jameela Jamil is still a majorly funny actress. However one might feel about her off-screen exploits, it just doesn't make sense to waste her in a series that's ostensibly a comedy.
Titania makes Jen's identity struggle much more literal in the series' fifth episode. By suing Jen for going by She-Hulk — a moniker she's had the foresight to trademark herself — Titania manages to hit our hero in the one place that really matters: the courtroom. And just like Madisynn's hilarious testimony in the episode prior, Titania and Jen's legal beef helps "She-Hulk" actually feel like the half-hour legal comedy it describes itself as. "She-Hulk" doesn't need rousing courtroom scenes ripped from the pages of a "Law & Order" script. All it needs to do is bring a few hilarious personalities into the courtroom, and the scenes essentially writes themselves.
Hopefully "She-Hulk" will continue to utilize all the talent at its disposal. It could very well become one of Marvel's freshest shows, in spite of its bumpy beginning, and it has everything to do with the hilarious supporting cast.
New episodes of "She-Hulk" stream Thursdays on Disney+.