Joe Cole Doesn't Want Peaky Blinders To Overshadow The Rest Of His Career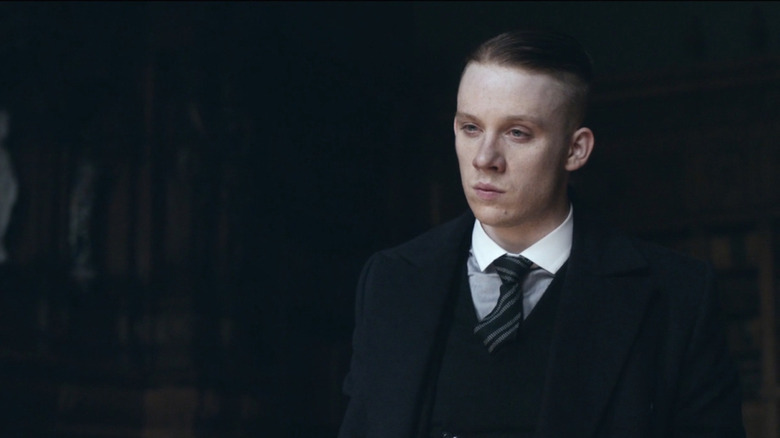 Netflix
(This piece contains spoilers for "Peaky Blinders.")
Fame is a tricky thing. Performers may want to be recognized for their achievements, but many also wish they could control exactly what they are remembered for. Is it better to be a one-hit wonder, only known for a single song that you will never be able to stop playing? Or to simply fade into obscurity without ever making much of an impact at all? Of course, there's a third option: Having an extensive resume and being fondly recalled for multiple undertakings.
Joe Cole is best known for playing John Shelby, younger brother to Tommy Shelby (Cillian Murphy) on "Peaky Blinders." Despite the show's success and its undeniable impact on Cole's career, the actor doesn't want to forever be defined by his role in "Peaky Blinders." That doesn't mean he isn't grateful for the experience, but understandably, Cole hopes all his other work won't be eclipsed by his time on the series.
'All you can wish for as an actor'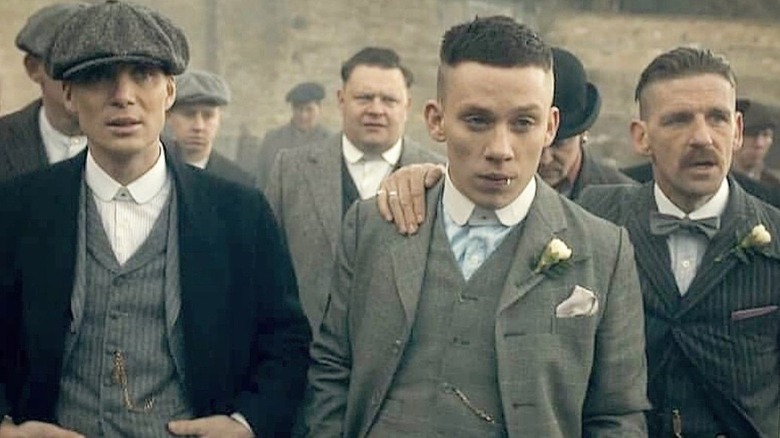 Netflix
Cole brought up his role as John Shelby in an interview with Bustle. "Whatever I say [about 'Peaky Blinders'] becomes the headline, so I've got to be careful," he said cautiously. The interviewer pointed out that "Peaky Blinders" had to come up eventually, considering its effect on Cole's career as well as the show's popularity. They likened not discussing the series to a band hitting the stage without playing their biggest hit. Cole responded:
"But it's a little bit different with acting. With acting, once you've finished that role, the role is done. People can rewatch my role, but I don't have to do it again."
That doesn't mean Cole doesn't appreciate the fan response to his "Peaky Blinders" character – particularly how upset viewers got when John was killed off in 2017. He said, "All you can wish for as an actor is to get into people's souls like that." John was murdered by Italian assassins back in season 4. It's one of the show's more heartbreaking deaths, which speaks to how much Cole's performance resonated with fans.
Future plans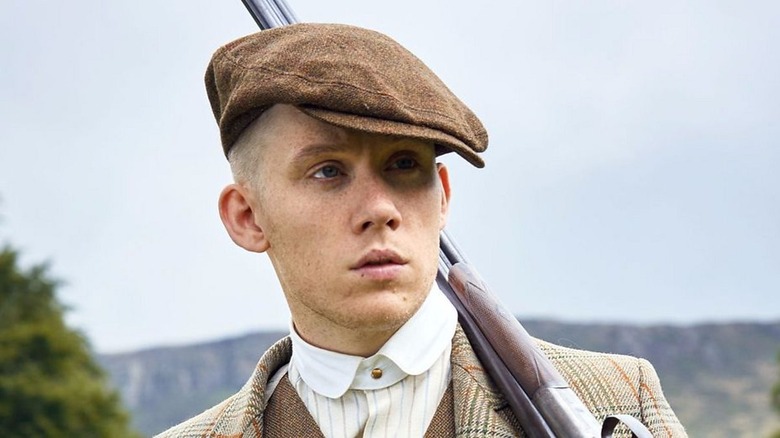 Netflix
Cole told Metro he left "Peaky Blinders" because he "wanted to explore new avenues and new characters and new stories." The actor also explained that he never really "got out of the gates" in "Peaky Blinders," because it was "Cillian's show." Cole said that he turned down offers for quite a few gangster shows in the wake of his time on "Peaky Blinders." He did accept a role in "Gangs of London," which he described as much more of an ensemble project; fans are eagerly awaiting the release of season 2 later this year. The actor has also shown up in "Black Mirror" and most recently, starred in "Against the Ice" and the TV adaptation of "The Ipcress File."
Cole has a point about musicians having to play their most famous songs, while an actor can leave their best known roles behind. Like most things, it's all about perspective. The Violent Femmes still aren't tired of playing "Blister in the Sun" and they've put out many great albums in the decades since their biggest hit was written. "Peaky Blinders" is a beloved show with a devoted fanbase, so John Shelby will likely continue to endure in the hearts and minds of viewers. Keep an eye out for Cole, though, because he has big plans for the rest of his career.