Star Trek: Picard Season 3: Release Date, Cast, And More For The Show's Final Season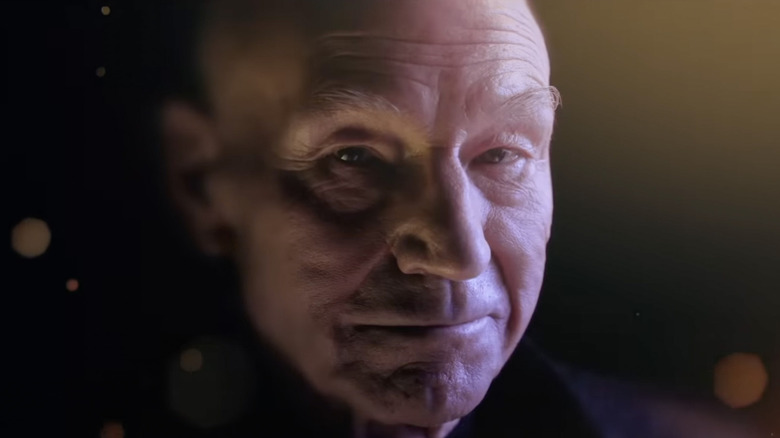 Paramount+
(Welcome to ...And More, our no-frills, zero B.S. guide to when and where you can watch upcoming movies and shows, and everything else you could possibly stand to know.)
This year's Star Trek Day offered plenty of new teases for what's to come in the beloved franchise created by Gene Roddenberry. Fans were treated to sneak peeks at the future of shows like "Star Trek: Strange New Worlds," "Star Trek: Lower Decks," and more. However, those with an affinity towards "Star Trek: The Next Generation" are likely the most excited for the upcoming season of "Star Trek: Picard."
Ahead of the series' third and final chapter, Paramount unveiled a brand new trailer touting the next adventure starring the legendary admiral played by Patrick Stewart. But he'll also be joined by a number of old friends for the first time since 2002's "Star Trek: Nemesis" in what could be the former Enterprise captain's last mission.
Star Trek: Picard season 3 release date and where to watch it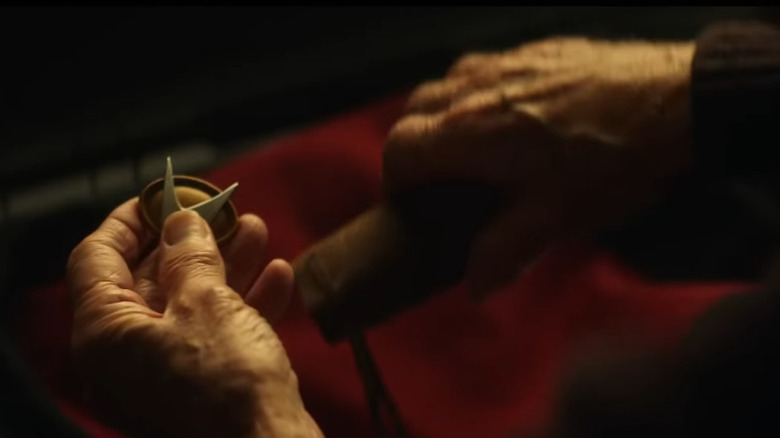 Paramount+
"Star Trek: Picard" can be found on Paramount+ along with every other "Star Trek" series and film to date. While seasons 1 and 2 are available to stream in their entirety right now, the 10-episode third and final season will premiere on February 16, 2023, with new episodes dropping each Thursday.
What is Star Trek: Picard season 3 about?
"Star Trek: Picard" season 3 will feature a reunion between Jean-Luc Picard and the crew of the Enterprise-D from "Star Trek: The Next Generation." As indicated in the trailer above, Picard is contacted by Dr. Beverly Crusher to help her with something — presumably something dire, as she is seen wielding a large weapon. In order to do that, Picard needs to find a ship to get him where he needs to go since his last crew is technically displaced across space and time (by their own volition). Naturally, his former first officer Will Riker offers his services, whether the admiral likes it or not. 
The pair then end up on the USS Titan, an important vessel in "Star Trek" lore because not only did Riker serve as its captain at one point, but Ensign Bradward Boimler from "Star Trek: Lower Decks" served on the ship as well. Now, when Picard and Riker board the ship, they're welcomed by the first officer, Seven of Nine.
It's unclear just how Deanna Troi, Geordi LaForge, and Worf come into play at this point, but we're all certainly excited to see how they fit into this puzzle. Like Riker says to Picard, "Wherever you go, we go." That's all the reason we need, isn't it?
Star Trek: Picard season 3 cast and crew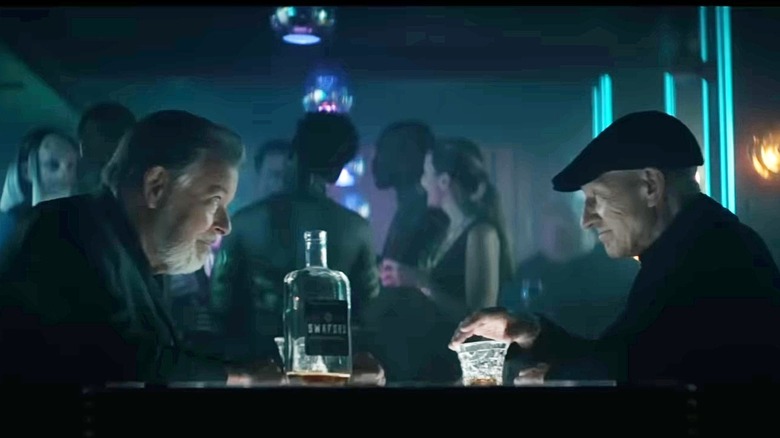 Paramount+
The majority of the "Star Trek: The Next Generation" cast will return for "Star Trek: Picard" season 3. In addition to Patrick Stewart as the series' titular hero, Gates McFadden, Marina Sirtis, LeVar Burton, Jonathan Frakes, and Michael Dorn will reprise their roles as Dr. Beverly Crusher, Deanna Troi, Geordi LaForge, William Riker, and Worf, respectively. Brent Spiner, who has appeared on the show as Data, Data's creator Altan Soong, and Altan's 21st century ancestor Adam Soong, is also set to appear in the show's final season in some capacity. 
The only original "TNG" cast members that will be missing (as far as we know) will be Wil Wheaton, who appeared in the season 2 finale, and Denise Crosby, who played Security Chief Tasha Yar and the half-Romulan Commander Sela.
Among the series regulars for "Star Trek: Picard," the trio of Jeri Ryan, Michelle Hurd, and Orla Brady return as Seven of Nine, Raffi Musiker, and Laris. However, for obvious reasons in most cases, the rest of the cast members, including Santiago Cabrera, Alison Pill, Evan Evagora, and Isa Briones, will not be a part of this final mission.
Behind the scenes, Terry Matalas has the Conn as the showrunner for the third and final season for "Star Trek: Picard." The co-creator of SyFy's "12 Monkeys" and showrunner for the recent "MacGuyver" reboot joined the team during season 2 to work alongside Akiva Goldsman as co-showrunners when Michael Chabon left to pursue other work under his overall deal with CBS Television Studios. But following the second season, which was shot back-to-back with the third, Matalas was left as the sole showrunner to carry out what he called in SFX Magazine (via Trek Movie) "some game-changing Star Trek Universe ideas."