How The Justice Society Of America Is Assembled In Black Adam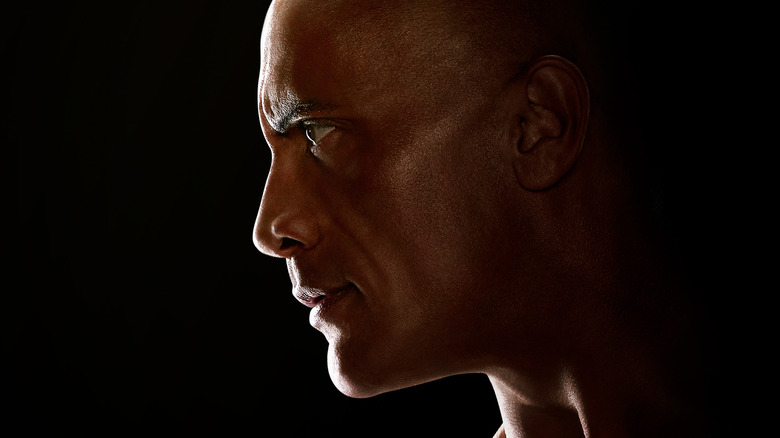 Warner Bros. Pictures
The ultimate passion project for Dwayne Johnson, "Black Adam" is more than just introducing a change in the hierarchy of the DC Universe. It features the big-screen debut of the Justice Society of America (JSA), the very first superhero team from DC Comics canon. Fan-favorite character Hawkman (Aldis Hodge) leads the JSA — comprised of Doctor Fate, Cyclone, and Atom Smasher — against the titular anti-hero. A team of super-powered individuals that spans generations, "Black Adam" presents a unique opportunity to tell a story with the JSA that intersects different conflicting perspectives.
The formation of the JSA is owed to such legacy heroes like Hawkman and Doctor Fate (Pierce Brosnan), meaning they were formed well before the events that transpire in "Black Adam." However, the resurrection of Teth-Adam calls for the renewed involvement of the team. Things are not simple for the long-running group, which now faces a formidable threat that makes them question their own stance on being a superhero. Luckily, and not to sound cliché, the JSA is more than just a crime-fighting alliance; it's a family.
A generational superhero team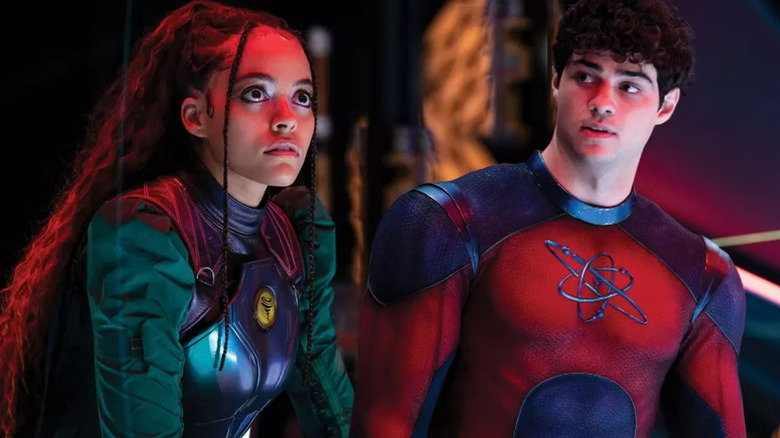 Warner Bros. Pictures
/Film's Jenna Busch attended a press event ahead of the public release of the new trailer, which included a Q & A with the cast and crew. During the event, Hodge detailed how his character, along with the rest of the JSA, evolves in the film:
"Every character's on a path of growth and evolution, which we seemingly find in this. Everybody gets their shine. As far as the JSA, again, Hawkman does what he does. He thinks he knows what he knows. But then, through this story, he has an elevated perspective of what he believes in."
Up against Black Adam himself, the generational superhero team has to grow up quickly in order to battle their fiercest foe yet. This is especially true for the newest (and youngest) members of the JSA, Cyclone and Atom Smasher, played by Quintessa Swindell and Noah Centineo, respectively. Hodge explained:
"With Cyclone and Atom Smasher, they're coming into the fold, but they're also sort of grandfathered in because they come from lineages of superhero legacy in their family. So, now, they're stepping up to the plate in their own way, coming out of the shadow of what's going on with their family. They're coming into finding who they are in this space. It's like, 'Oh, I'm going to just go intern at Apple.' 'No. Now, you have to make the new iPhone 27.' That's what Cyclone and Atom Smasher are up against because immediately they are dropped in there."
As Hodge suggests, Cyclone and Atom Smasher are descendants of former JSA members (a prime example of nepotism, if you ask me). The two youngest teammates of Hawkman and Doctor Fate have a lot to live up to, but the veterans have issues to sort out as well — the kind that makes them question their philosophy and role as superheroes.
A family affair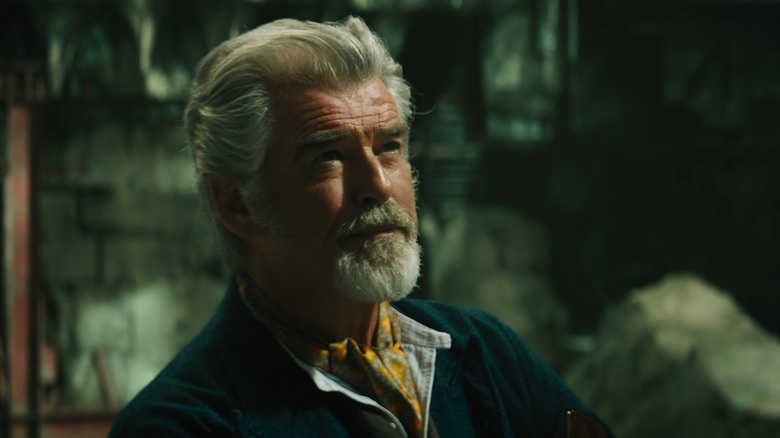 Warner Bros. Pictures
A unique exploration of superheroism, "Black Adam" features an anti-hero hellbent on breaking the typical rules, juxtaposed against an aging team that has to adapt to a new landscape. Moreso, the JSA has to do it as a united front, converting friendships (new and old) into a full-fledged family dynamic. Hodge elaborated:
"So, the JSA, knowing what we know, we are finding ourselves in camaraderie and, to a degree, finding ourselves in family. With Doctor Fate, Hawkman, that's a long, long friendship. There's a lot of love there. There's a real brotherhood there. They're going through, 'What is the right thing to do?' because Doctor Fate is sort of like a conscience for Hawkman [...] I honestly don't put us up against any of the other teams that we've seen before because this is a very much refreshing new look at what a superhero sort of team is. As we come together into this space, it's a whole new experience. I think that's what you're going to enjoy the most about it."
Teth-Adam's arrival is the antithesis of the superhero team. As we've seen in the trailers, Hawkman states that they don't kill their enemies, while Black Adam confidently assures him that the anti-hero does. The generational nature of the superhero team adds to the subtext, though Cyclone and Atom Smasher could very well think otherwise (pure speculation, but it tracks). 
Hodge making sure to not compare the JSA to any other team is arguably the best way to evaluate DC's first superhero family. The grave threat that Johnson's Black Adam presents to the team is probably more closely tied to their idealogy and less to their physical being. Though, respectfully, I do expect Black Adam to kick their ass.