What She-Hulk Can Learn From The Delightful K-Drama Extraordinary Attorney Woo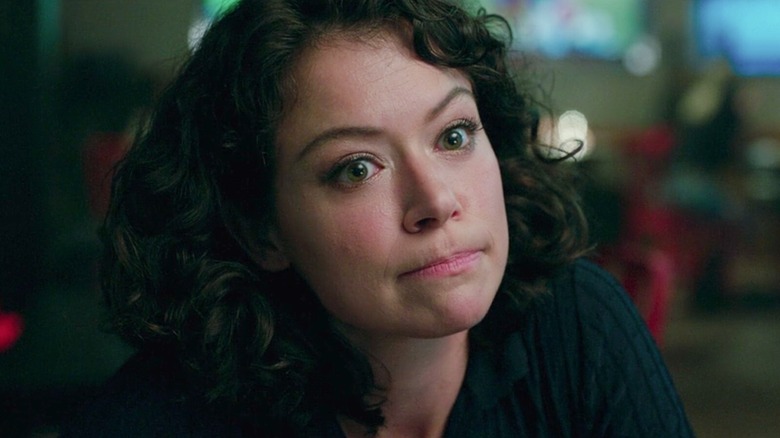 Marvel Studios
"She-Hulk: Attorney at Law" might technically be a half-hour legal comedy on paper, but it's so much more in practice. Because its titular attorney also happens to have superpowers — and is (more or less) a part of the Marvel Cinematic Universe — "She-Hulk" is also a superhero show. And because Jennifer Walters (Tatiana Maslany) is also a thirty-something working girl, the series also has to juggle her duties (and desires) as a normal, human woman with all the superhero hijinks that ensue. All this combined leaves little room for She-Hulk to dominate in the courtroom.
At the end of the day, "She-Hulk" is less a legal comedy about a superhero than it is a superhero show about a lawyer. This switch has a lot to do with the series writers who, according to Jessica Gao, weren't as adept at creating those "rousing trial scenes" that fans may have expected The case-of-the-week conceit remains in tact throughout "She-Hulk," but more as an excuse to bring in guest stars from every conceivable corner of the MCU — and don't get me wrong, it's still tons of fun. But it's still a tad frustrating for those hoping for a show in the vein of "Ally McBeal" or "Legally Blonde."
Fortunately though, "She-Hulk" isn't the only recent series putting a new spin on the legal comedy — and it could stand to take a bit of inspiration from one series in particular.
Your new favorite legal dramedy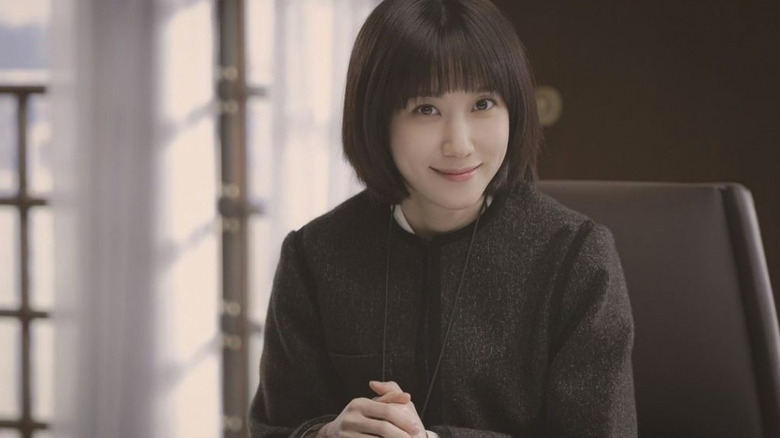 Netflix
While "She-Hulk" holds down the fort on Disney+, Netflix K-drama "Extraordinary Attorney Woo" has been quietly dominating on the streamer for weeks. The South Korean series follows Woo Young-woo (Park Eun-bin), an autistic savant who puts her incredible intellect and out-of-the-box problem solving skills to work for a law firm in Seoul. Not unlike characters in "Rain Man" and even "Sherlock," Young-woo has a flawless memory, which allows her to retain and recite every fact she's ever learned. To say that she's a valuable asset to her employers is a major understatement, but Young-woo still faces issues when she's thrust into a fast-paced work environment.
With each episode, Young-woo tackles a different legal case, each a bit more confounding than the last, all while juggling new dynamics in her professional and personal life. And there's more than enough office romance and family drama to fill the space between each court appointment — but what sets the series apart from "She-Hulk" is how deftly "Extraordinary Attorney" balances those parts of Young-woo's life in addition to each case. Of course, the latter series doesn't have to juggle any of the superhero battles in "She-Hulk," but it still has its hands full addressing discrimination towards neurodivergent and disabled citizens, especially in South Korea.
Extraordinary Attorney Woo has its own superpower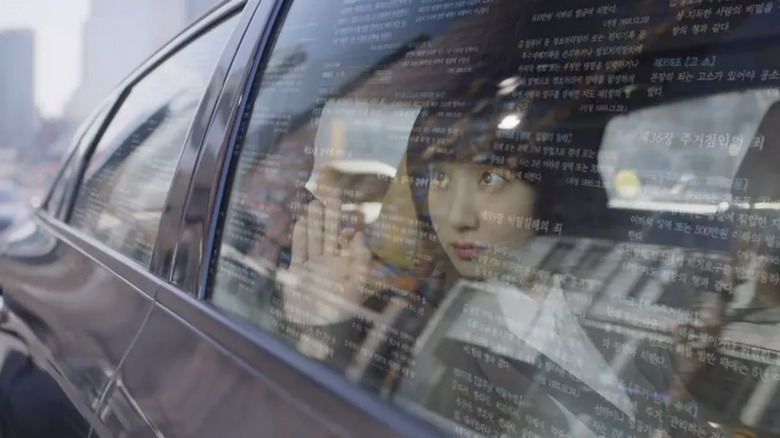 Netflix
"Extraordinary Attorney Woo" is not a perfect exploration of its autistic subject — the series has drawn criticism for its portrayal of savant syndrome, as well as its allistic lead actor — but it's still shifting the conversation in a more progressive direction. It's brought visibility to a majorly underrepresented community, and it's become one of Netflix's most successful series in the process. "Extraordinary Attorney" was one of the streamers most-viewed shows of the summer, surpassing even "The Sandman" in terms of hours watched. It spent weeks in Netflix's Top 10 for non-English television, and its glowing word-of-mouth is only bringing in more buzz for the series.
With "She-Hulk" officially at its half-way mark, fans will be looking for new series to fill the void that the show will inevitably leave in its wake. Of course, old standards like "Ally McBeal" will always be there, but for those looking for a spin on the traditional legal dramedy could do a lot worse than "Extraordinary Attorney Woo."
All 16 episodes of "Extraordinary Attorney Woo" are currently streaming on Netflix.