Wendell & Wild Trailer: Key And Peele Take A Devilish Turn In Henry Selick's Spooky Film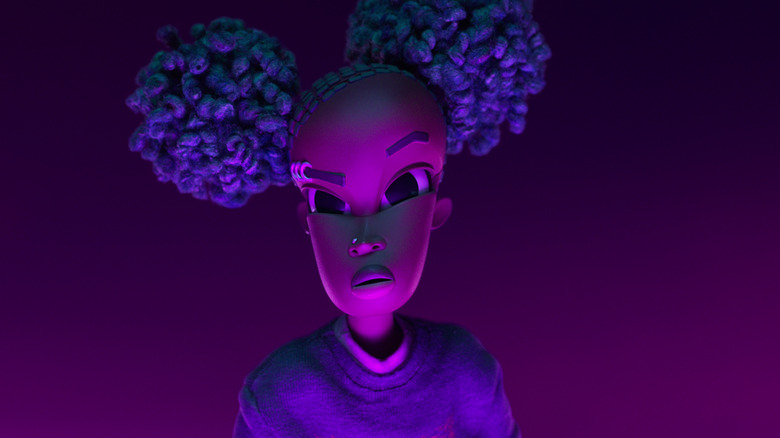 Netflix
Henry Selick is a one-of-a-kind filmmaker. In the world of stop-motion animation, he's in a league of his own as the acclaimed director behind greats like "James and the Giant Peach" and "The Nightmare Before Christmas." After a 13-year gap, Selick is returning this year with his first film since 2009's "Coraline," the Neil Gaiman adaptation that scarred a few kids for life but mostly, enchanted them with dreams of another world. This time around, Selick is adapting the words of a book that he penned himself, alongside Clay McLeod Chapman ("The Boy"): Their highly anticipated Netflix fantasy film "Wendell & Wild" will arrive on our screens in October, just in time for spooky season.
If you're about the right age, then you probably remember the wonder and terror of seeing "Coraline" for the first time. Well, now the next generation can experience the joys of watching onscreen magic from between their fingers too! "Wendell & Wild" is expected to strike a similar balance of horror and comedy, not just because of Selick's involvement, but because it's a co-production with horror extraordinaire, Jordan Peele. The duo teamed up to pen the script just before Peele's breakout with "Get Out," and after a very long and complicated production process, we are now weeks away from enjoying the fruits of their labor.
Believe it or not, that's just one of the exciting duos to come out of "Wendell & Wild" — this film also reunites Peele with his "Key and Peele" co-creator Keegan-Michael Key, and together they voice the titular characters, a pair of wily demons manipulating a 13-year old in an attempt to wreak havoc upon the human world. You can check out the film's latest trailer below!
Watch the Wendell & Wild trailer
As usual, there will be plenty of suitably spooky Halloween offerings as the fall season kicks into gear, but from the looks of it, "Wendell & Wild" will be the must-watch movie of the bunch. The film follows the story of young Kat Elliot (Lyric Ross) who doesn't seem familiar with some essential rules of horror: never make devilish deals and try to stay awake. Alas, this 13-year-old orphan girl has passionate dreams that she's desperate to make come true — but what she doesn't realize is that the demons she crosses paths with have dreams of their own, and a dark scheme to help realize them. Here's the synopsis for more details:
"From the delightfully wicked minds of Henry Selick and producer Jordan Peele comes WENDELL & WILD, an animated tale about scheming demon brothers Wendell (Key) and Wild (Peele), who enlist the aid of Kat Elliot — a tough teen with a load of guilt — to summon them to the Land of the Living. But what Kat demands in return leads to a brilliantly bizarre and comedic adventure like no other, an animated fantasy that defies the law of life and death, all told through the handmade artistry of stop motion."
Welcome to the Scream Fair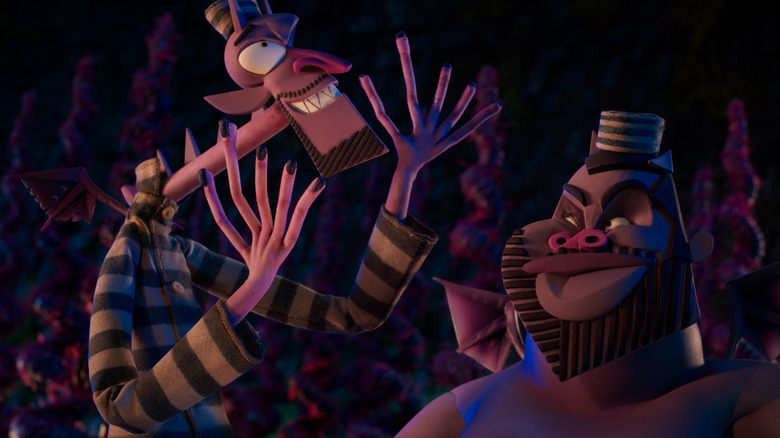 Netflix
The trailer for "Wendell & Wild" only amplifies the excitement for Selick's latest film; the eerie sequences and unsettling dream logic give us a promising glimpse at Kat's ensuing adventures, which is ruled by fear and haunted by ghosts. Especially exciting is what we see of the Scream Fair, the theme park where damned souls spend eternity on grim carnival rides. This serves as the domain of the demonic duo — meanwhile, Kat is living hell of her own, fresh out of juvie and still mourning the loss of her loving parents. Their respected frustration is what brings the three together, each searching for escape with no idea of the consequences.
Along with the three leads, the film also stars Angela Bassett ("Black Panther"), James Hong ("Kung Fu Panda"), Tamara Smart ("A Babysitter's Guide to Monster Hunting"), Natalie Martinez ("The Twilight Zone"), Tantoo Cardinal ("Dances with Wolves"), Ramona Young ("Never Have I Ever"), and Ving Rhames ("Pulp Fiction").
"Wendell & Wild" arrives to Netflix on October 28, 2022.