Joe Dante Says Gremlins: Secrets Of The Mogwai Might As Well Be Gremlins 3 [Exclusive]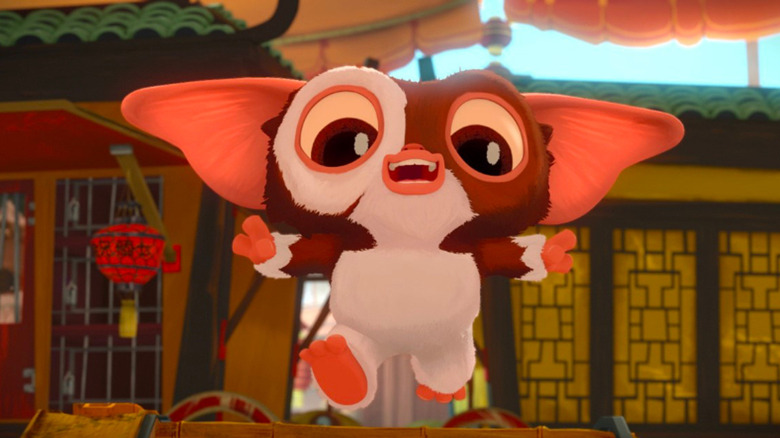 HBO Max
Hollywood has '80s fever, and virtually every remotely popular '80s movie is being turned into a franchise. But there's one big 1980s movie that, surprisingly, never really became the huge franchise it could have easily become: "Gremlins."
Sure, we did get a bonkers sequel and a crap-ton of merchandize, but despite talks of a third "Gremlins" film, director Joe Dante has never returned to the world of Mogwai. Until now.
Everyone's favorite illegal pet-that-turns-into-a-monster, Gizmo, is coming back in the animated prequel series "Gremlins: Secrets of the Mogwai." Tze Chun ("Gotham," "Once Upon a Time") serves as the showrunner for the series, which focuses on the origin of the Mogwai and how Gizmo came to America — after wreaking havoc in and around Shanghai. 
/Film's Ryan Scott recently talked to the director of the first two "Gremlins" movies, Joe Dante, who curated an upcoming programming block for Shout! Factory TV. During their conversation, Dante spoke about making "Gremlins 2" and why "Secrets of the Mogwai" is the closest we can get to a proper "Gremlins 3."
'I think it's pretty likely that we're going to see it'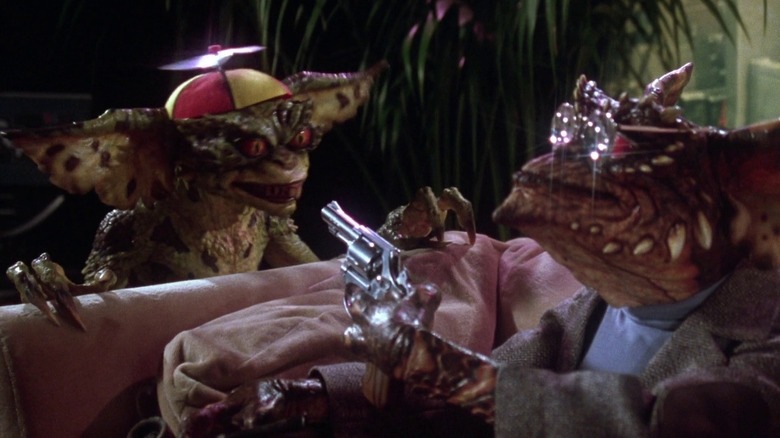 Warner Bros.
"There was really no reason to do 'Gremlins 2,' except that it was an offer I couldn't refuse, and I got to make it into something that was much more personal to me than the first picture," Dante explained: 
"But there is a 'Gremlins 3,' and it's the animated series prequel, 'The Secrets of the Mogwai,' which I'm associated with and is coming to HBO Max this coming year. It was supposed to be this year, but they've had a lot of turmoil over there, and nobody quite knows what's going on. But they've already done one whole season and they've ordered the second season, which they're working on."
Of course, by turmoil, Dante refers to the cancellation of "Batgirl" and "Scoob! Holiday Haunt" as well as the canning of several shows and movies from HBO Max, particularly animated projects. This has cast a shadow of uncertainty over all Warner Bros. Discovery projects, no matter where they are in production.
"I think it's pretty likely that we're going to see it. It's very clever," Dante continued. "It's a really smart way to get into that world by not having to do another version of the same story, but to go back to where it started, first meeting the Mogwai, and I think we've done a remarkable job on it."
He's not wrong to call "Gremlins: Secrets of the Mogwai" the third movie in the "Gremlins" franchise. Not only does the series capture what made the original film so special, at least when it came to the titular Mogwai, but the first episode (which I have seen) also teases a conflict bigger than any we've seen involving Gremlins before.
Gremlin world tour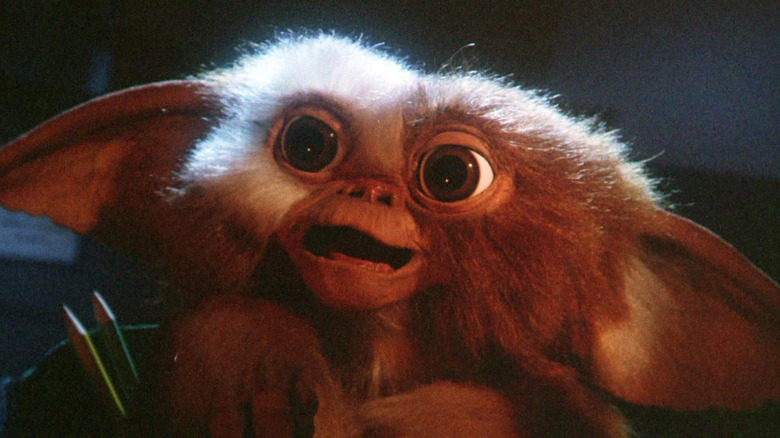 Warner Bros.
Indeed, one of the biggest disadvantages the "Gremlins" cartoon has is that we're already familiar with the formula. We know the rules of taking care of a Mogwai, we know what happens when you disobey them, and we know how to get rid of those little green monsters once they appear. This means that recreating the stakes of the first movie is almost impossible. "Gremlins 2" changed the tone and delivered a wackier and more comedic movie with every conceivable cameo.
But "Gremlins: Secrets of the Mogwai" manages to stand out and avoid prequel pitfalls by playing right into our prior knowledge of the franchise. We know what's at stake when a Mogwai becomes a Gremlin, so the first episode plays up the danger by teasing the mayhem and the destruction that the little creatures have caused in the past, and why it cannot be allowed to happen again.
It's better than a third "Gremlins" movie could have hoped to be, but that doesn't mean there won't be a "Gremlins 3" in the future.
"I think it's inevitable," Dante said. "The title is too well known to not do something with. So eventually somebody's going to do something with it, which is fine as long as there isn't too much CGI."
As the director explained, practical effects serve several purposes, like helping the actors have something they can act opposite off:
"But I think that if there was another one of those pictures, I think it would be a combination of puppetry and CGI, because now with CGI you could put the puppeteers right next to the puppet, and then you could do another pass and wipe them out. Whereas we had furniture and hid them under the walls, and hid them under the floor, and all that kind of stuff that you wouldn't have to do now."
"Gremlins: Secrets of the Mogwai" doesn't have a release date, but is expected to arrive in 2023.