Dumb Money: Everything We Know So Far About The New GameStop Movie Starring Seth Rogen And Pete Davidson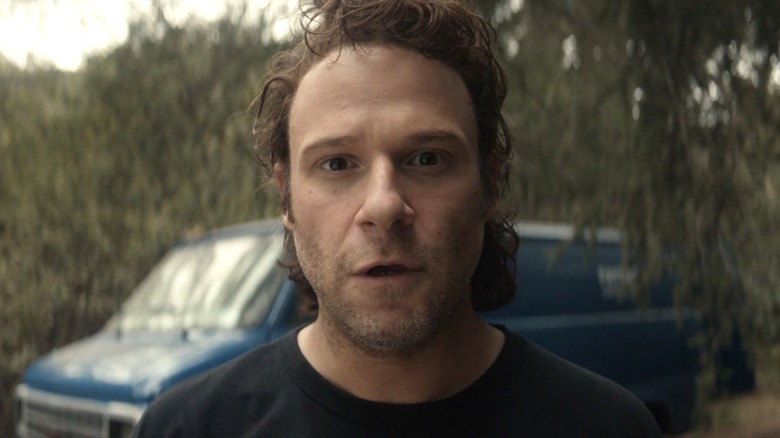 Hulu
A lot of weird stuff has happened since the start of the pandemic, and studios are already working like clockwork to crank out film adaptations of that weirdness. In one of the most high-profile ventures, "Dumb Money" looks to tell the story of that time in 2021 when a bunch of Reddit investors broke the stock market by causing the stocks in GameStop, a barely surviving company, to skyrocket. Earlier this year, a documentary about the situation called "GameStop: Rise of the Players" became available to watch on Hulu, but this will be the first live-action retelling. 
The story is based on the book "The Antisocial Network: The GameStop Short Squeeze and the Ragtag Group of Amateur Traders That Brought Wall Street to Its Knees" by Ben Mezrich. The screenplay was adapted by Rebecca Angelo & Lauren Schuker Blum, and the film will be directed by the current king of ripped-from-the-headlines adaptations, Craig Gillespie ("I, Tonya," "Pam & Tommy").
"Dumb Money" is set to start shooting this October, bringing to life the massive scheme birthed from the WallStreetBets subreddit that completely throttled Wall Street forever. The film is being described as a "David vs. Goliath" tale about a group of brilliant underdogs taking down the establishment. The story alone is enough to be excited about, but as casting announcements continue to roll out, "Dumb Money" is starting to sound more and more like a film lovers' dream project. Here's everything we know so far about the film that's about to shoot to the top of your most anticipated list.
The cast and crew of 'Dumb Money' is dummy good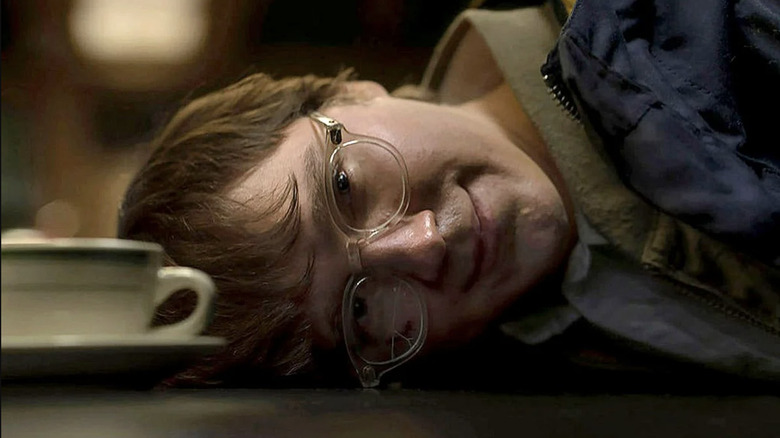 Warner Bros.
We swear on our lives that we're not just playing a game of "film fan faves" Mad Libs with this cast, and that each of these performers is actually going to star in "Dumb Money." While we don't know what role each of these players will be tackling, we do know that the core four cast members consist of Paul Dano ("The Batman," "Swiss Army Man"), Seth Rogen ("Pam & Tommy," "Pineapple Express"), Sebastian Stan ("Fresh," "The Falcon and the Winter Soldier"), and Pete Davidson ("Saturday Night Live," "Bodies, Bodies, Bodies"). Seems fitting that the cast of a film about a Reddit-based takedown reads like a Reddit fantasy booking sheet.
Gillespie will produce the film in addition to directing the script from Angelo and Schuker, and is joined by Ryder Picture Company's Aaron Ryder ("Arrival") and Black Bear's Teddy Schwarzman ("I Care A Lot," "The Imitation Game") as fellow producers. Executive producers include Michael Heimler, John Friedberg, Andrew Swett, Angelo, Schuker Blum, Mezrich, Johnny Holland, Tyler and Cameron Winklevoss, and Kevin Ulrich.
"Black Bear has diamond hands for 'Dumb Money,'" said Schwarzman in a statement to Deadline. "Lauren & Rebecca have masterfully adapted Ben Mezrich's exceptional book, detailing one of the greatest underdog stories of our time." Schwarzman also called Gillespie a "tremendous leader with exceptional vision," and is excited to bring the story to audiences everywhere.
A possible second coming of The Social Network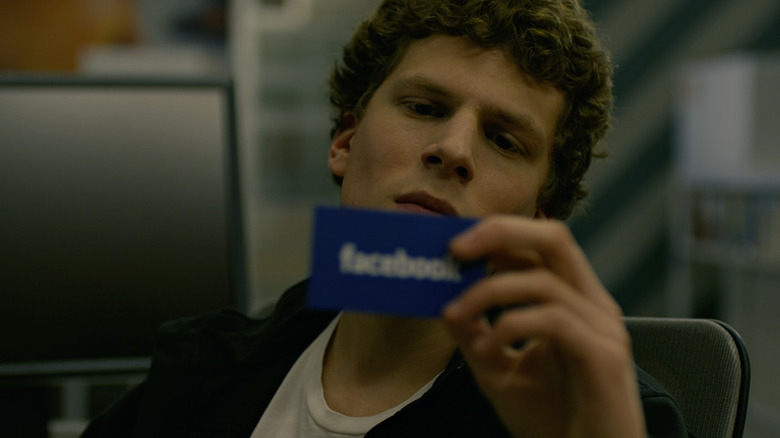 Sony Pictures Releasing
"Dumb Money" is another venture of Hollywood adapting the work of author Ben Mezrich, whose book "The Accidental Billionaires" was adapted into what would become the Academy Award-winning film, "The Social Network." Mezrich has an exceptional way of breaking down the absolute absurdity of internet scheming in "The Antisocial Network," viewed as the seminal retelling of how a bunch of Redditors trolled the stock market. All four members of the main cast have proven they know how to bring the laughs, but are more than capable of delivering a serious and compelling story that will appease Academy voters.
Gillespie, Rogen, and Stan already struck gold with "Pam and Tommy," with all three nabbing Emmy nominations for the limited series, so "Dumb Money" shouldn't be ruled out of being a possible awards contender. With such a star-studded cast and high-profile talent behind the project, it would not be surprising if "Dumb Money" follows a similar trajectory as "The Social Network." Perhaps Mezrich has been the secret sauce to telling stories about the internet all along.