Spider-Man: No Way Home Re-Release Will Have A New Post-Credits Scene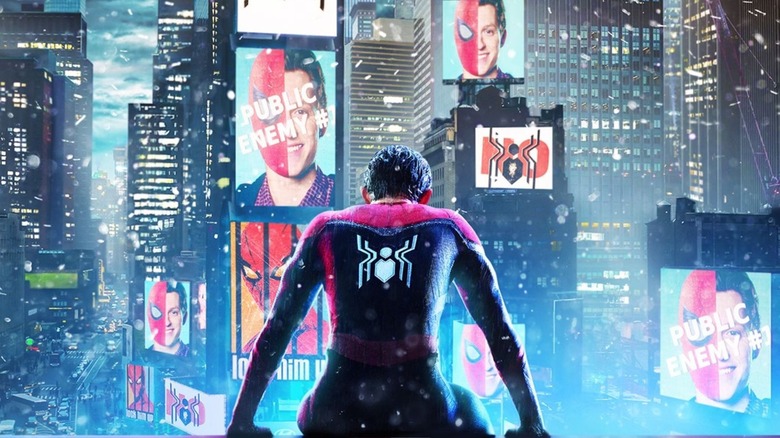 Marvel Studios
Guess what, spider-heads! "Spider-Man: No Way Home" is coming back to theaters, presumably because cinemas are so desperate for something to show that isn't "Top Gun: Maverick" that they'd resort to just screening movies from last year again with slightly new content and call it a day — and just wait until they re-release a 13-year-old movie and you have to act surprised when James Cameron once again dominates theaters.
The "More Fun Stuff Version" of "No Way Home" is set to include 11 whole minutes of footage, which brings the total runtime of Tom Holland's latest outing as the Friendly Neighborhood Spider-Man to a whopping 2 hours and 39 minutes, making it the second longest Marvel movie after "Avengers: Endgame." What's in those 11 minutes, you may ask? A whole lotta fun stuff, if you believe the title of the new version. But seriously, it is comprised of deleted scenes not included in the Blu-ray, and, according to a new report, a whole new post-credits scene.
Spoilers ahead for "Spider-Man: No Way Home."
Peter who?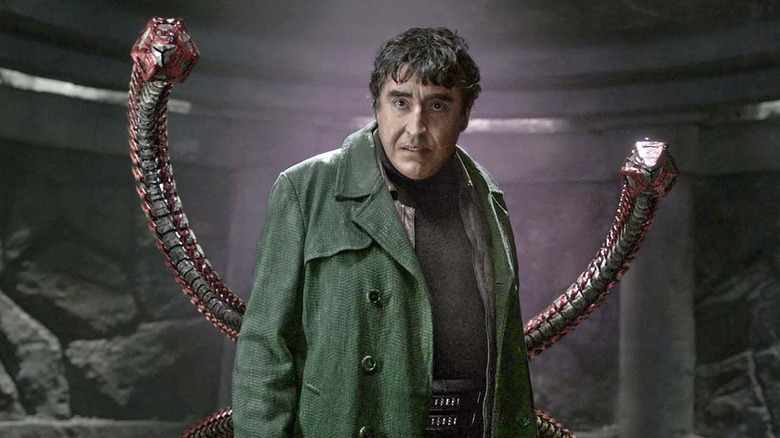 Marvel Studios
In case you need a refresher, "No Way Home" ends with Doctor Strange, the worst wizard around, finally fixing his mistake and properly casting the spell that will make everyone forget that Peter Parker is Spider-Man — while also making everyone forget who Peter Parker is. While the post-credits scene for the film was actually a teaser to "Doctor Strange in the Multiverse of Madness," it appears "Spider-Man: No Way Home: The More Fun Stuff Version" is choosing to include something more closely related to, well, Spider-Man.
According to a report from ComingSoon.net, the new post-credits scene has leaked online — because of course it has, what a big surprise — and it reveals more details about how Doctor Strange's spell that causes everyone to forget about Peter Parker actually works. Does it actually erase every mention of Peter Parker from the multiverse? What about birth certificates or passports? Are people's memories exchanged with something else? What will happen to the reputation of Night Monkey, the European Spider-Man knock-off from "Far From Home?" This new post-credits scene is set to answer at least some of those questions.
Now, the whole scene already leaked, meaning you can find a detailed description in the link above, but if you want to go in with fresh eyes, you'll have to wait until "Spider-Man: No Way Home: The More Fun Stuff Version" swings back into theaters September 2, 2022.