Spider-Man: No Way Home Extended Cut Release Date, Details & More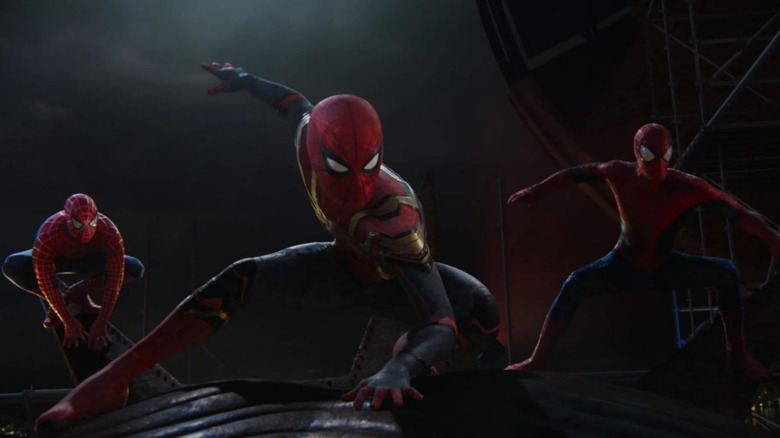 Marvel Studios
Remember when "Spider-Man: No Way Home" was a major deal? We do, and the powers that be at Sony and Marvel Studios do, as well. That's because an extended cut of the film subtitled "The More Fun Stuff Version," was announced this past June. Details on the re-release, including its length, are scarce, but it has been announced that it will include extended and previously deleted scenes.
Of course, you could probably just watch "No Way Home" on Disney+ or purchase it from a digital retailer such as iTunes or Amazon. You can even purchase it on Blu-ray, DVD, and 4K Ultra HD. However, what's the fun in that? Besides, it likely won't include any of the newly-added scenes that Sony has touted as being extremely necessary to watch in theaters.
There's not a ton that has been publicly released about "The More Fun Stuff Version" of "Spider-Man: No Way Home." However, there are still some critical details that fans should know before it swings into theaters.
When The More Fun Stuff Version will be released, and where to watch it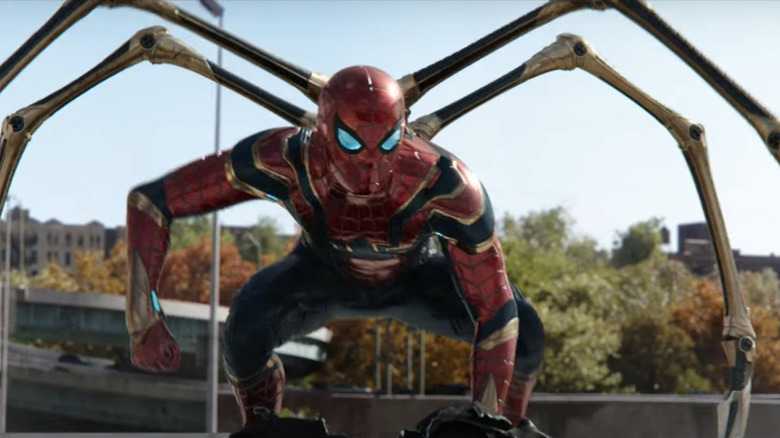 Marvel Studios
Theaters in the United States will be graced once again by "No Way Home" on September 1, 2022. However, the U.S. is not the only country that will receive it, as countries like Australia, Canada, and Hong Kong will also receive the extended cut on that same day. The next day will have the cut screened in theaters across the United Kingdom, India, and Taiwan. Fans in Belgium, France, Brazil, and the Philippines will have to wait a couple of days before they receive it on September 7, with it arriving in Malaysia, Germany, and Singapore the next day.
On September 9, Japanese fans will get to experience "The More Fun Stuff Version," and it will be over a week before Italy receives it on September 18. To round things up, Spain will receive the new cut on September 23, and South Korea will be the last country to receive "The More Fun Stuff Version," being scheduled to arrive on October 6.
As previously alluded to, this version of "No Way Home" will be exclusive to theaters for the time being. It is more than likely that it will eventually be added to Disney+, but no official announcement has been made about its streaming premiere. Besides, how else can they crack the top five of the highest-grossing movies of all time?