The Lord Of The Rings: The Rings Of Power's Ismael Cruz Córdova Was Rejected 'Several Times' For His Role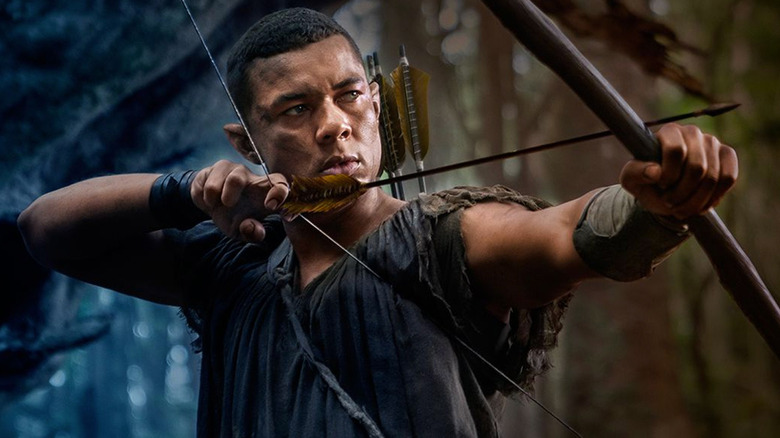 Amazon Studios
For Ismael Cruz Córdova, his breakthrough role in "The Lord of the Rings: The Rings of Power" feels as much like fate as it does a product of his earnest determination. The actor stresses an almost spiritual connection to his character, the elf Arondir, who also happens to be the first Black Latino elf to appear in J. R. R. Tolkien's world. The news of Córdova's casting undeniably made history — and drew a steady influx of ire from racist trolls. To hear Córdova tell it though, the negative reactions to his character motivate him just as much as the positive. "I fought so hard for this role for this very reason," the actor told Esquire. "I felt that I could carry that torch."
Córdova's not exaggerating when he says he fought hard. The casting process for "Rings of Power" was uncharacteristically tough, not to mention secretive. Few of the actors involved knew anything about the characters they were auditioning for. Córdova didn't even know he'd be playing an elf until his final screen test, a note that only made him want the role more. The actor had been harboring the dream of playing an elf in a Tolkien-esque story since he was child. But it took a long time — "six or seven months," Córdova told Newsweek, and his fair share of rejections — for him to get the chance.
'I just always knew that this was mine'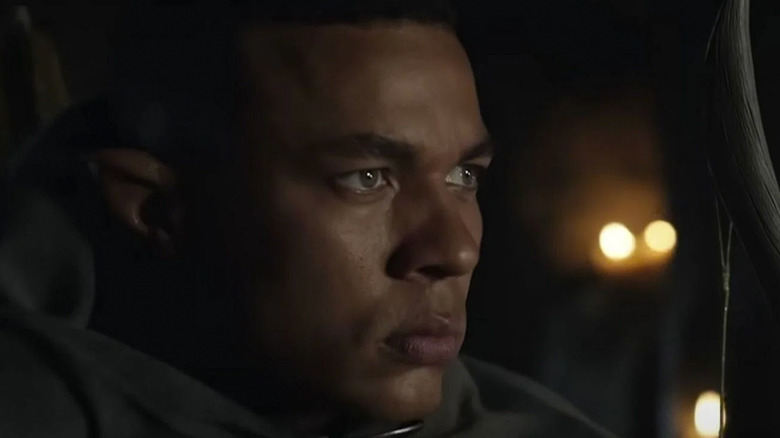 Amazon Studios
Córdova's connection to Arondir was something of an anchor throughout the audition process. From the moment the actor (finally) got his hands on the "Rings of Power" script, there was something about the character that he couldn't let go of. "I felt, I think many actors we feel the same way, the character kind of stares back at us, more that you understand that [character] it kind of understands you," he explained. "He's such a warrior spirit. I think I, you know, through the journey that I've had in my life, I consider myself a warrior as well."
He certainly approached his auditions from a warrior's frame of mind, pursuing the role "ferociously" for more than half a year. Córdova was rejected at least twice after a string of auditions, but he didn't take no for an answer. According to Esquire, the actor taped another audition in South Africa and wrote a letter to the "Rings of Power" showrunners, both of which helped land that final, fateful audition in New Zealand.
"I left all my soul in there," he told Esquire. "Characters like this, it's like they find you. I just always knew that this was mine."
For Córdova, it was merely a matter of convincing the series producers of what he already knew. And clearly his determination has paid off spectacularly. "The Rings of Power" boasts big heart and an even bigger budget, but if the passion of its actors is any indication, the series is nothing short of a labor of love.
"The Lord of the Rings: The Rings of Power" premieres Friday, September 2, 2022, on Prime Video.