Superhero Bits: Harley Quinn Season 4 Coming Sooner Than Expected, DC Comics Is In Hot Water & More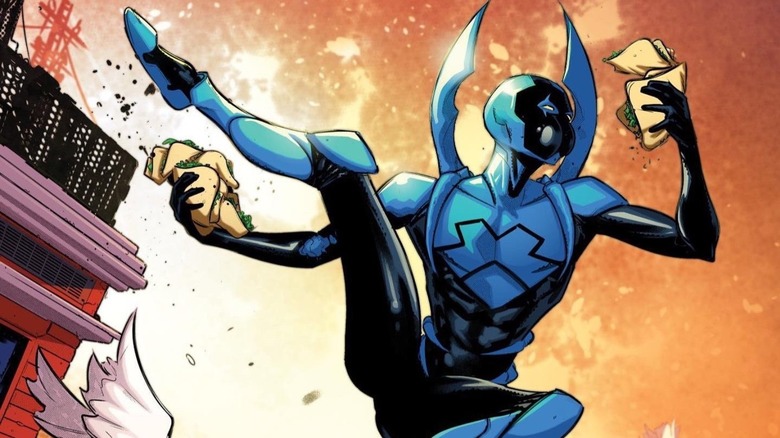 DC Comics
(Superhero Bits is a collection of stories, updates, and videos about anything and everything inspired by the comics of Marvel, DC, and more. For comic book movies, TV shows, merchandise, events, and whatever catches our eye, this is the place to find anything that falls through the cracks.)
In this edition of Superhero Bits:
Disney teases some Marvel-related news at D23.
"Harley Quinn" season 4 is coming sooner than expected, apparently.
DC is in trouble over its Hispanic Heritage Month comic covers.
Learn what it takes to draw Spider-Man from the experts.
Melissa Benoist wants to return as Supergirl on Superman & Lois, apparently
The CW
While the Arrowverse is winding down on The CW, it's not entirely done just yet. "Superman & Lois" season 3 is still on the way and, speaking at Fan Expo Canada 2022 recently (per Comic Book Resources), star Elizabeth Tulloch explained that Melissa Benoist has expressed an interest in returning as Supergirl on the show.
"We have not heard that rumor about her coming on the show. She has expressed interest to me in doing it, and I know that we would love to work with her again and Grant [Gustin] and everyone else. I just don't know...ever since we started the show, COVID has been a reality which is why we haven't done any of the crossovers or anything like that, so we just can't speak to whether or not that's feasible."
Benoist starred on "Supergirl" for six seasons before the show concluded its run. And, as it happens, Tyler Hoechlin first suited up as Superman on that show, so bringing Benoist in would bring things full circle in some way. We'll see if they can make it happen.
The legendary Alex Ross talks Fantastic Four: Full Circle
Alex Ross is one of the most legendary artists in the history of comics. But the upcoming "Fantastic Four: Full Circle," which hits stands on September 6, is actually the first time in his illustrious career that he has handled an entire graphic novel himself. Ross recently spoke with The Hollywood Reporter about it, offering a window into the process.
"I wanted to present a version of the Fantastic Four as close to a Jack Kirby style he envisioned for the series as he created the characters. His style informed the first 10 years of their existence and it's the shadow all artists have been working under for these last 60 years."
You can check out the full interview at THR, as well as the above artwork, which offers a look at how Ross crafted the cover art for the book.
What does it take to draw Spider-Man? Experts weigh in!
Marvel is continuing to celebrate the 60th anniversary of Spider-Man, which officially happened earlier this month. As part of that, the company has revealed the above video with artists John Romita Jr., Joe Quesada, and Humberto Ramos, who all have quite a bit of experience drawing the comic book hero. The trio discusses their work over the years and what they enjoy about drawing Spidey, as well as the challenges. It offers some great insight from people responsible for crafting a lot of beloved "Spider-Man" stories over the years. Check out the full conversation for yourself above.
Ironheart adds Regan Aliyah to its cast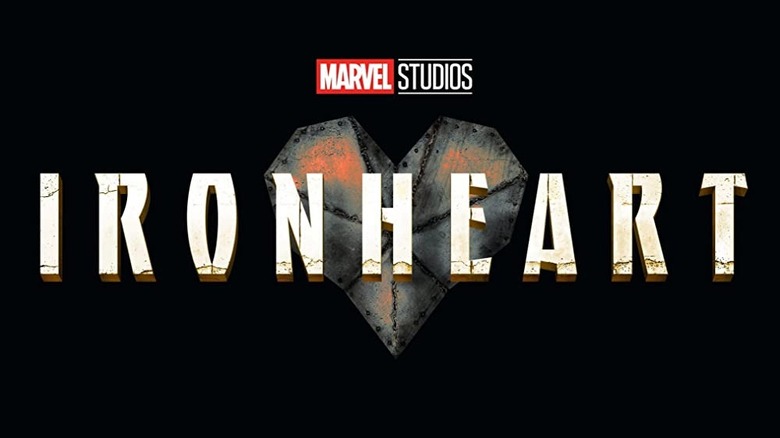 Marvel Studios
The long-awaited "Ironheart" series for Disney+ (which is already in production) has added another cast member to the ensemble. As reported by Deadline, Regan Aliyah ("XO, Kitty") is now set to star alongside Dominique Thorne, who plays the title character, in the upcoming MCU show. Anthony Ramos, Manny Montana, Alden Ehrenreich, Shea Couleé, and Zoe Terakes also star, with Sam Bailey and Angela Barnes directing. No word yet on who Regan is going to play but that's to be expected given the neverending secrecy surrounding Marvel projects. No word yet on a release date for the show but it is expected to arrive sometime in 2023.
Check out the official D23 Expo poster
Disney's D23 Expo is set to take place next weekend and we know that means Marvel news is coming. Now, the Mouse House has unveiled a new poster for the big event, which contains a great many Easter eggs that may or may not hint at some of what's to come. Spider-Man, Captain America's shield, and a Black Panther logo are just a few of the Marvel-related items on this poster. Check it out for yourself and be on the lookout for all of our D23 coverage next weekend.
Spider-Man: No Way Home re-release has a new post-credits scene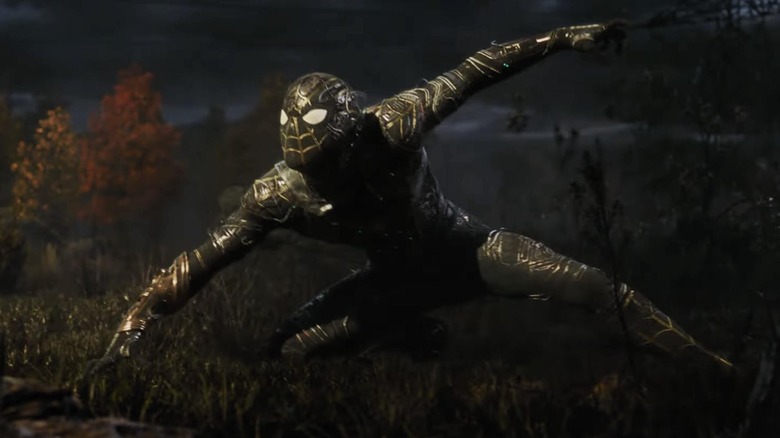 Sony Pictures
In what is expected to be one of the quietest weekends at the box office in a very long time, "Spider-Man: No Way Home" is headed back to theaters for the "More Fun Stuff" version that will include a full 11 minutes of new footage. As for what that footage will entail? It remains to be seen but the folks at The Direct have confirmed that a new post-credits scene will be part of the deal. Do not click the above link if you don't want the surprise spoiled but if you're planning to check out the movie again this weekend (which you can do on Saturday for just $3), be sure to stay during the credits.
Harley Quinn season 4 is coming sooner than you think
Today brought with it some good news for fans of the "Harley Quinn" animated series as the show has been renewed for a fourth season on HBO Max. This, despite the fact that tons of animation projects are being scrapped at the streaming service as of late. After the news broke, producer Patrick Schumacker took to social media to share the poster and offer fans a nice little tease. If Schumacker is to be believed, season 4 of the show will arrive sooner rather than later, meaning fans may not have to wait nearly as long as they did between the second and third season. That being the case, 2023 seems like a safe bet.
DC comics takes a beating on social media over Hispanic Heritage Month covers
Lastly, DC Comics is planning to celebrate Hispanic Heritage Month with a series of comic book covers highlighting some of the heroes in the universe that have Hispanic roots. However, as many have pointed out on social media, the majority of these covers are using food such as tacos or tamales to represent that heritage. This has not gone over particularly well. The cover featuring Kyle Rayner's Green Lantern holding a bag of tamales with a flag that says "Viva Mexico" got the most attention. However, that was not an official cover and wasn't supposed to see the light of day. DC, in a statement to NPR, addressed that cover specifically.
"It is part of DC's internal creative process to receive and develop multiple versions of comic artwork from our artists. Some are released as variant covers, others are never used."
The actual, official cover from artist Jorge Molina has been revealed (which we've included below) and will be released by DC in September. As for the others? The publisher has yet to address those head-on but we are still left with the likes of Blue Beetle eating tacos and Hawkgirl serving up plates of Hispanic cuisine.
Good news everyone !! I'm Excited to share the official DC Hispanic Heritage Month cover for Titans United: Bloodpact #1. The homage to La Patria is what is going out on the comic.
Sorry for the confusionâ€"the edited version I drew was an alternative option, not final. pic.twitter.com/7A44vQd7tf

— Jorge Molina (@jorge_molinam) August 30, 2022