Get Movie Tickets For Just $3 On September 3 With National Cinema Day Event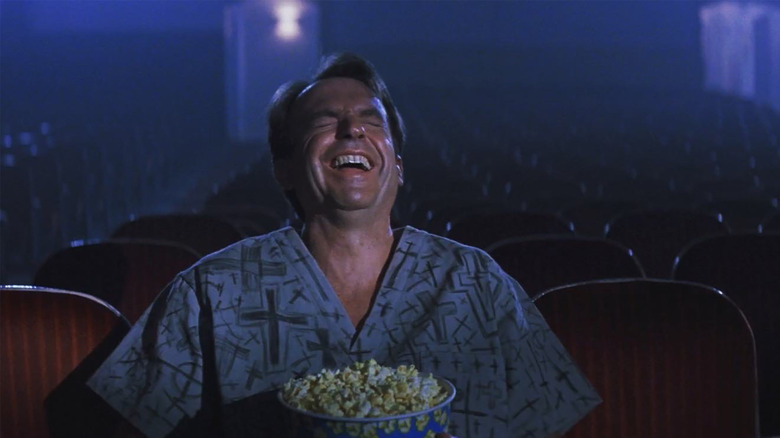 New Line Cinema
If you're old like me, you remember when a movie ticket was only a few bucks and you could get popcorn and a drink with it for less than 10. And now, for one day only, the movie ticket part of that will be true once more. According to the Associated Press, on September 3, 2022, as a part of the newly launched "National Cinema Day," more than 3,000 theaters around the United States will have tickets at no more than $3 regardless of showing or format. The box office hasn't been doing too hot lately, with "The Invitation" leading this past weekend with only a $7 million opening, so the timing couldn't be better. Besides, Labor Day weekend is notoriously tough on the industry, because most Americans are trying to squeeze the last joys out of summer before the colder winter months hit. 
The day was organized by the Cinema Foundation, which is the non-profit arm of the National Association of Theater Owners. AMC and Regal Cinemas are both participating, as are all of the major film studios. If this ends up bringing more audiences to theaters over Labor Day weekend, then this "National Cinema Day" could be the first of a new yearly tradition. Labor Day weekend could become a time to celebrate the magic of movies, which sounds pretty great to me. 
A wonderful weekend at the movies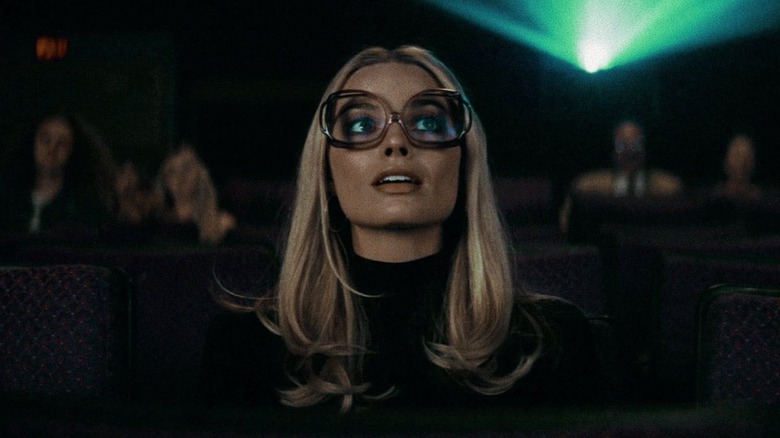 Sony
The cheap theater tickets come with only one potential drawback if you hate ads: there will be a sizzle reel of upcoming movies shown before each film. The reel includes upcoming films from all of the major studios, including A24, Disney, Lionsgate, Paramount, Sony, Universal, Warner Bros., and more, so it could also provide cinephiles with a chance to catch glimpses of movies they're looking forward to checking out. According to Fandango entertainment journalist Erik Davis on Twitter, the sizzle reel will include clips from the upcoming "Black Panther: Wakanda Forever" and the Harry Styles-led "My Policeman." 
There have been some major blockbusters this summer, like the ridiculous boom of "Top Gun: Maverick," which surpassed even the box office numbers of "Avengers: Infinity War." Other big successes include "Doctor Strange in the Multiverse of Madness," "Jurassic World Dominion," a return run for "Everything Everywhere All At Once," and "Minions: Rise of Gru." The ongoing effects of the pandemic mean that theaters will take some time to recover, but it feels like we're headed back towards some semblance of movie-going "normalcy." The domestic summer box office had $3.3 billion in ticket sales as of August 21, which is getting close to a return to pre-pandemic form. 
Grab some popcorn, your favorite movie-going buddies, and head to theaters on September 3, 2022 for some $3 movies. It's almost like a party in 1999.