The Invitation Leads A Deathly Quiet Box Office Weekend With $6-7 Million Opening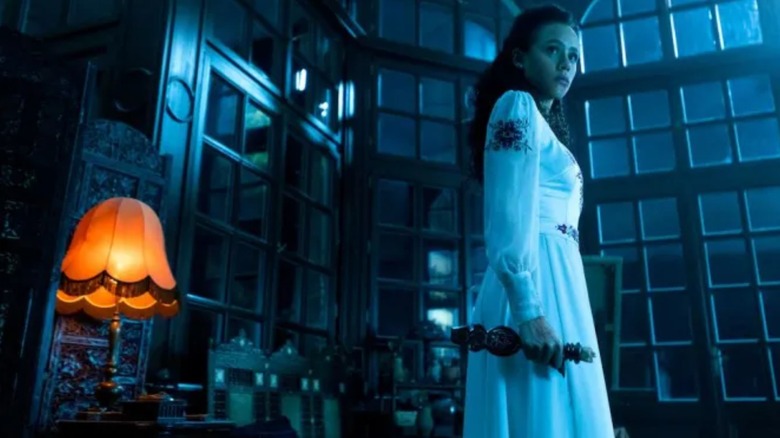 Sony Pictures Releasing
The August box office is set to end not with a bang but with a whimper, as initial numbers for this weekend indicate barely anyone is going to the movies right now. The weekend's biggest earner is set to be "The Invitation," a Gothic thriller from Sony starring "Game of Thrones" actor Nathalie Emmanuel. The film will be lucky to make upwards of $7 million this weekend, according to Variety.
The weekend's other two notable new releases fared even worse. Cannes standout "Three Thousand Years of Longing" reportedly cost $60 million to make, yet only earned $1.16 million on Friday. Meanwhile, the John Boyega-led bank heist film "Breaking" was released in just 902 theaters, but it still didn't make much of a dent, with a projected $1 million weekend return. With an expected $50-$60 million total take across all theatrical releases this week, this marks one of the worst total box office weekends of the year, comparable only to the late January-early February slump.
Three new releases barely made a dent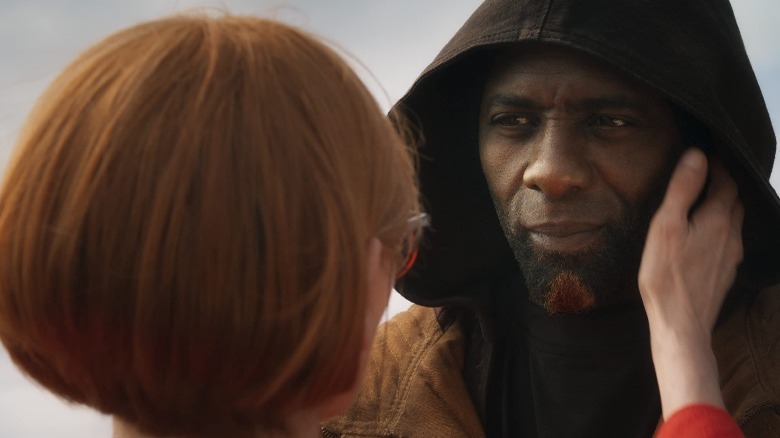 United Artists Releasing
While none of these movies were ever blockbusters in the making, their absolute failure to move the box office needle is still surprising. "Three Thousand Years of Longing," a fantasy about a djinn that stars Tilda Swinton and Idris Elba (who is really not having the best month at the box office), is George Miller's first movie since "Mad Max: Fury Road." That film was a phenomenon, and you'd think it would have earned Miller's future projects must-see status. 
The same should be said for Boyega's work following "Star Wars," though the actor has long-since been frank about the racist response to his character in the new trilogy. But even if fans aren't showing up for Boyega (they should, in my opinion), "Breaking" still has a lot going for it. For one thing, the true story-inspired film is among the last onscreen roles to feature legendary "The Wire" actor Michael K. Williams. With a 79% Rotten Tomatoes score, it's also fared the best of this week's major releases in terms of critical praise.
Meanwhile, "The Invitation" might not have a built in fan base, but it does have a cool premise, one that makes it look like "Dracula" mixed with "Ready or Not." Trailers show Emmanuel's Evie discovering a long-lost cousin who brings her to an aristocratic and ominous family reunion. She's already in over her head by the time she realizes that not only are the people potentially vampires, but they also seem to be planning her wedding without her consent. It's certainly an interesting premise, one that piqued viewers' curiosity just enough to get the No. 1 spot this weekend — but no more than that.
A slow end to the summer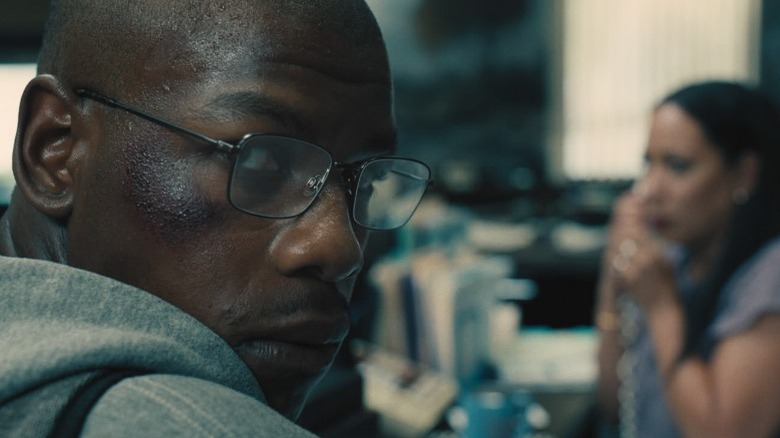 Bleecker Street
August has long-since been a dump month for movies, as families focus less on summer excursions and more on back-to-school prep. Still, you can almost see the thought process that led distributors to this moment. Several films in July and August, including Jordan Peele's "Nope," Taika Waititi's "Thor: Love and Thunder," and the Brad Pitt-led "Bullet Train," had the potential to become lasting fixtures in the box office for the rest of summer. Yet they didn't end up having even a fraction of the staying power that's seen "Top Gun: Maverick" reappear in the box office top five for months now, instead leaving release schedule gaps for smaller new releases to appear and disappear quickly.
Although we've already reached the last weekend of August, one last chance remains for this month's box office to surprise us. Prime Video's pricey new series "Lord of the Rings: The Rings of Power" will debut its first two episodes in theaters on Wednesday, August 31, 2022, ahead of the show's early September release.