Lea Thompson Could Have Starred In Pretty Woman, But She Made One Huge Mistake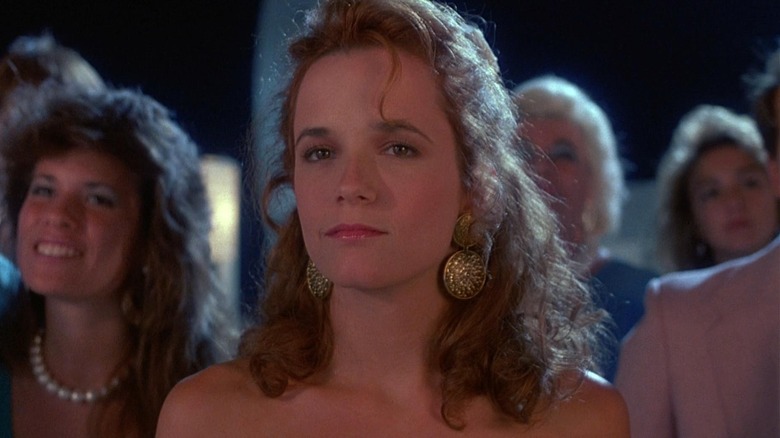 Universal Pictures
The 1990 romantic comedy "Pretty Woman" helped launch Julia Roberts' career into the stratosphere. Starring opposite Richard Gere, Roberts played Vivian Ward, a streetwalker with a heart of gold who wins the affection of her cold-hearted client. The role earned Roberts a Best Actress Oscar nomination and turned her into an overnight Hollywood sensation. Her performance prompted Roger Ebert to prophetically write, "Actresses who can do that and look great can have whatever they want in Hollywood." Roberts would become synonymous with the romantic comedy genre.
It is hard to imagine anyone other than Roberts in "Pretty Woman" (and possibly even criminal, some might lambaste). To do so, we need to go back ... to the future. Heading into the 1990s, Lea Thompson was coming off the massive success of two "Back to the Future" movies and a string of films that included "Casual Sex?" and "Some Kind of Wonderful."
The versatile actress certainly had the chops to play Vivian Ward (although likely without Roberts' credulity). But Thompson missed out on the opportunity because she made one big mistake (Big mistake, big, huge!) that turned her audition into a disaster.
Thompson thought it was a tragedy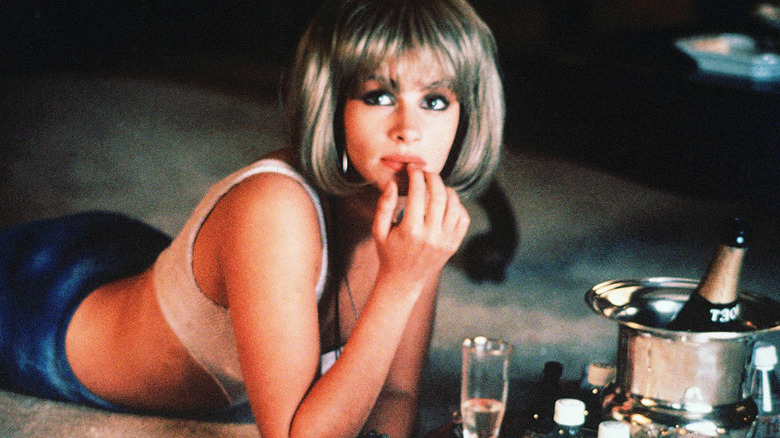 Buena Vista Pictures
During a 1995 interview on "Late Night with Conan O'Brien," Thompson was asked about big roles she missed out on in her career. Thompson said she was up for the role of Vivan Ward in "Pretty Woman" but the audition didn't go as planned. The actress explained:
"I read the script and it was a tragedy. I just thought it was this docudrama about the pitfalls of being a streetwalker in L.A. So I did this really intense audition, I had no idea it was a comedy. I was really intense, you know, tears and the whole bit. And then I got the call from the agent, 'You know it was a comedy?'"
Thompson said she was shocked when she saw the movie and how different it was from her interpretation. "Well, wrong acting choice," she joked with O'Brien.
The approach turned out to be a mistake that potentially cost Thompson the role of a lifetime. But here's the thing — her interpretation wasn't that far off from the original screenwriter's vision for "Pretty Woman."
Disney turned it into a rom-com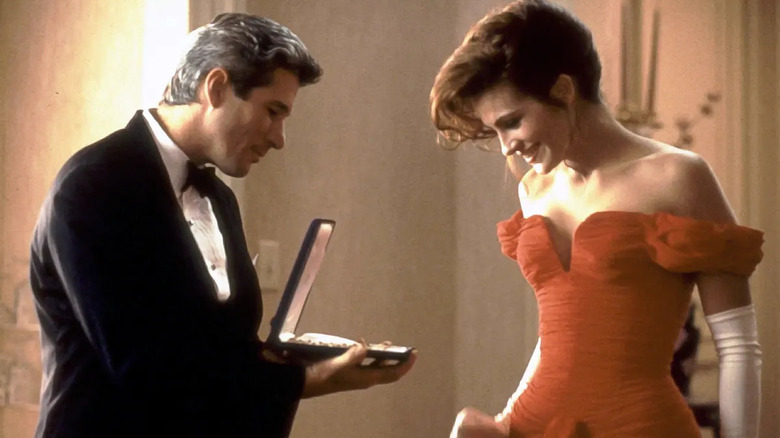 Buena Vista Pictures
As it turns out, Thompson was on to something when she read the script. The original screenplay for "Pretty Woman" was just as she interpreted it — a gritty drama. So how did it turn into a revered and beloved romantic comedy? It's an easy answer: Disney got ahold of it.
According to Vanity Fair, screenwriter J.F. Lawton wrote the initial screenplay in the mold of dark dramas of the time like "Wall Street." If you think about it, Edward Lewis is very much a sanitized version of Gordon Gekko. While the film ended up keeping much of the original screenplay's material, the entire tone of the film, as well as the ending, was changed. That was a big shift from Lawton's original script where Vivian ended up alone and depressed.
Disney executive producer Laura Ziskin ultimately decided that the film should have a happy ending. They turned to director Garry Marshall to re-work the script in a more typical Disney style, with a fairy tale ending. Marshall said of the fairy tale with a twist:
"My vision was a combination of fairytales. Julia [Roberts] was Rapunzel, Richard [Gere] was Prince Charming and Hector [Elizondo] was the fairy godmother. It didn't seem like a vision everybody would have, but I did."
"Pretty Woman" remains one of the most beloved romantic comedies of the 1990s. However, it's clear that Lea Thompson saw J.F. Lawton's original vision in the script when auditioning for the role of Vivian Ward. Unfortunately for her, it was Julia Roberts that ended up with the fairy tale ending.