Superhero Bits: Another Possible Candidate To Run DC, She-Hulk Haikus & More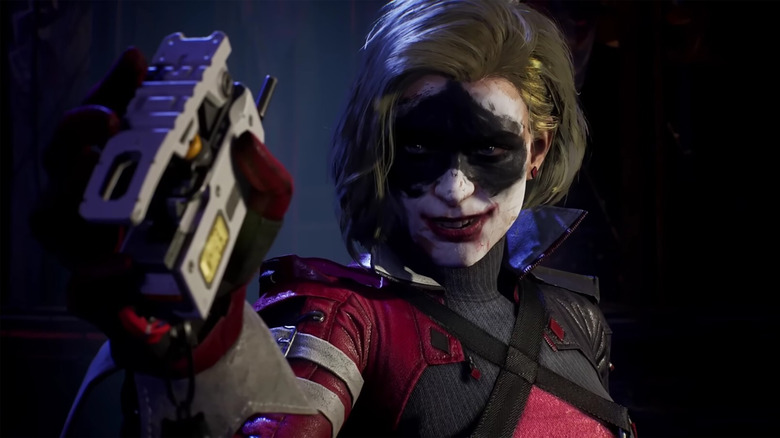 DC
We may receive a commission on purchases made from links.
(Superhero Bits is a collection of stories, updates, and videos about anything and everything inspired by the comics of Marvel, DC, and more. For comic book movies, TV shows, merchandise, events, and whatever catches our eye, this is the place to find anything that falls through the cracks.)
In this edition of Superhero Bits:
The Harley Quinn boss fight in "Gotham Knights."
John Stamos wants to join the Marvel Cinematic Universe.
"Pennyworth" is making a time jump in season 3.
Another executive is in the running to head up DC for Warner Bros.
Marvel Comics releases a trailer for Secret X-Men
Marvel Comics is doing an awful lot with the "X-Men" right now and for those who are looking to do some catching up, now might be the time. The entire recent "Hellfire Gala" event is currently available to read on Marvel Unlimited (which is essentially like Netflix for Marvel Comics), including what is being dubbed the "Secret X-Men" arc of "X-Men Unlimited." For those who may be interested, the above trailer gives a much better idea of what that entails. Check out the trailer and, for those who wish to read, head on over to Marvel Unlimited.
Pennyworth season 3 is making a time jump for the Origin of Batman's Butler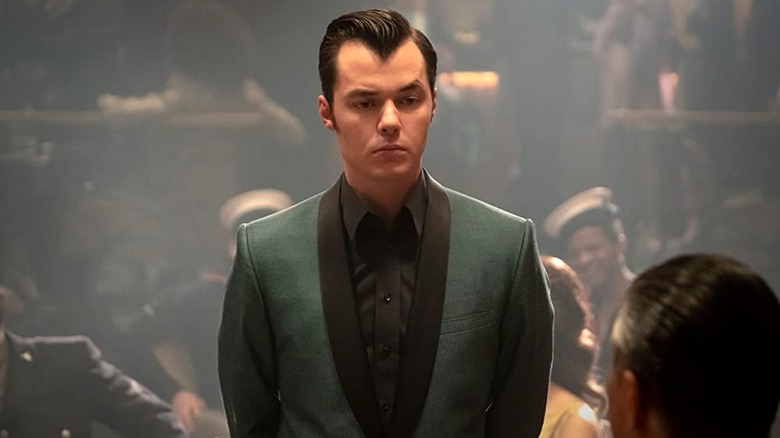 Warner Bros.
The DC show "Pennyworth," which started life on Epix, is making its way to HBO Max for the upcoming third season. We recently learned that the show will now be titled "Pennyworth: The Origin of Batman's Butler," just to really shoehorn in the Batman branding there. Now, thanks to series star and pop star Paloma Faith, we also know the show is going to make a time jump when it returns. Speaking to Entertainment Weekly, Paloma said the following:
"We're in the '70s now in Pennyworth, we've been kidnapped... Things have moved on a bit in terms of inventions. It's hotting up, it's getting a bit more DC, more cartoony. It's quite fun."
So yeah, sounds like we're in for one heck of a ride. This once grounded spy series is taking a trip to cartoon land, for better or for worse. The show's third season debuts on October 6.
Marvel Legends comics-accurate Gorr the God Butcher Amazon exclusive figure
Amazon will be the exclusive home to the above Gorr the God Butcher figure, which is more comics accurate and less of what we saw from Christian Bale in "Thor: Love and Thunder." In any event, the 6-inch Marvel Legends figure looks very much like the villain from the comics and comes with a couple of accessories, including a changeable hand and head. It retails for 29.99 and is expected to arrive In December 2023. Those who are interested can pre-order one now by clicking here.
Official She-Hulk Twitter account share's Abomination's haikus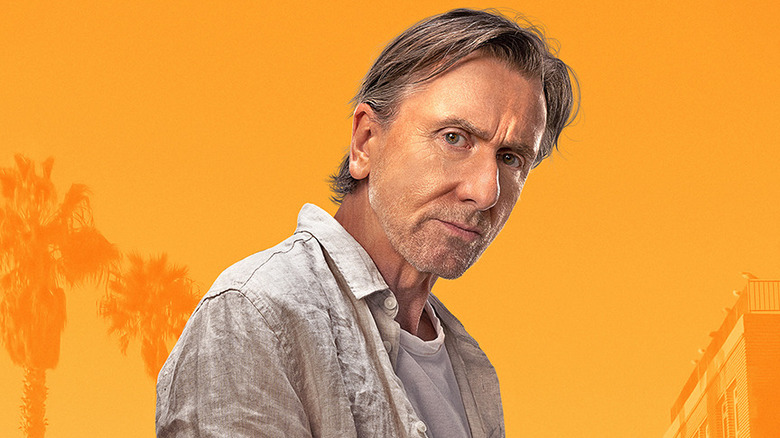 Marvel Studios
We finally got a taste of Tim Roth's return as Emil Blonsky, aka Abomination, in the second episode of "She-Hulk: Attorney at Law." We come to find that the villain has refined himself in prison (or so he says) and, oddly enough, he wrote quite a few haiku poems behind bars. Recently, the show's official Twitter account shared a post saying if they got 4,000 likes, they would share some of the poems. That number was shattered and now, there is a whole thread of Emily Blonsky haikus.
My tiny ears hear
the storm and stirrings of time
Pain caused and carried

— She-Hulk (@SheHulkOfficial) August 29, 2022
To the world I am
an abomination but
to me I'm Emil

— She-Hulk (@SheHulkOfficial) August 29, 2022
Those are just a couple of examples but you can check out the entire thread on Twitter. Meanwhile, "She-Hulk" returns with a new episode on Disney+ on Thursday.
John Stamos would like to join the MCU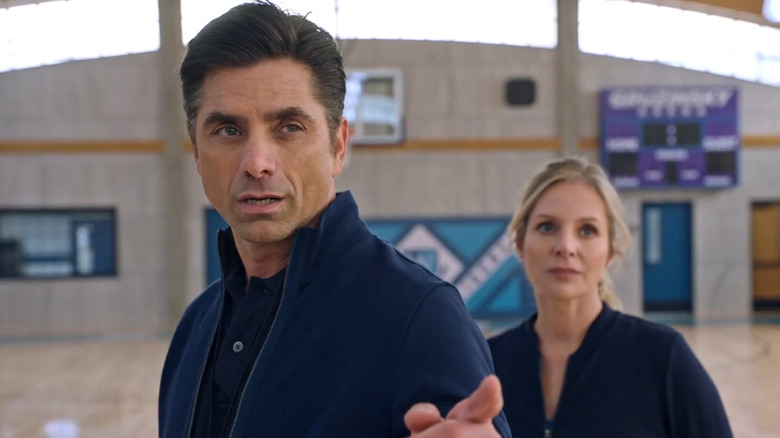 Disney+
John Stamos, best known for his role on "Full House," recently entered the Marvel universe as the voice of Tony Stark/Iron Man on the children's show "Spidey and His Amazing Friends." But what about a movie in the MCU? Speaking with Collider recently, the actor revealed that he would jump at the opportunity, though nothing has come his way just yet.
"I would do it in two seconds. First of all, especially doing these voices, I was like, 'Okay. Maybe it's time for me to do a full feature film for you guys.' I haven't been offered anything. I often think I really know nothing about it. If I ever did, it would take me a month to try to figure it out. I might watch with my wife."
So, maybe Kevin Feige can make a call, eh?
Wait, are multiple Batmen in Aquaman and the Lost Kingdom?
We recently learned that Ben Affleck shot some scenes as Bruce Wayne/Batman for the upcoming sequel "Aquaman and the Lost Kingdom." Previously, Michael Keaton's Batman was going to return in the film but those scenes were reportedly scrapped due to confusion in test screenings, paving the way for Affleck's return. But not so fast! In the above interview with the AP, Jason Momoa plays coy on the whole thing and hints that Keaton may be returning after all. So are we getting multiple Batmen? Who knows! We won't know for sure until December 2023, unfortunately.
Former Fox executive Emma Watts also in the running to become head of DC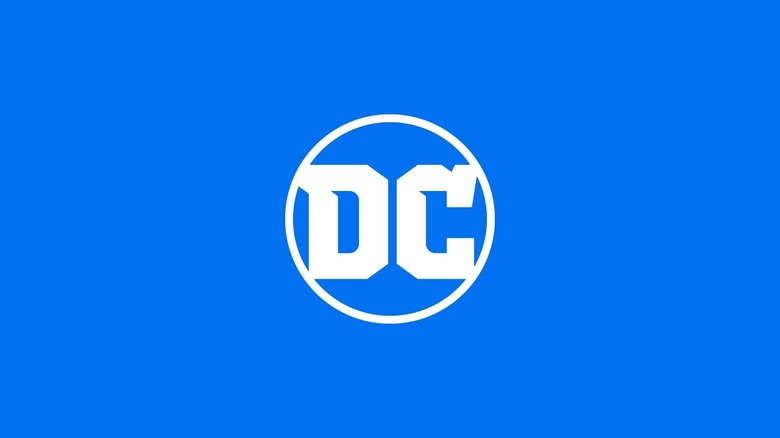 DC
The internet recently lit up when it was revealed that prolific producer Dan Lin ("It," "The LEGO Movie") was said to be in the running to take over as head of DC at Warner Bros. Discovery. Many reports made it seem like it was a done deal, but it most definitely is not. In a recent report from Variety breaking down the many headaches the new head of DC will inherit, it is confirmed that Emma Watts, a respected executive who previously served at both 20th Century Fox and Paramount, is also in the running. Lin still seems to be the frontrunner but until someone signs on the dotted line, it ain't over. Watts, for what it's worth, has a lot of experience and would seem a fine candidate for the gig, in my humble opinion.
Watch the Harley Quinn boss fight in Gotham Knights
Lastly, the folks at IGN recently got a little exclusive look at the upcoming "Gotham Knights" video game as the release date draws ever nearer. In this case, we get our best look yet at Harley Quinn, who serves as one of the major villains that the Bat-family will need to contend with. The clip might register as a mild spoiler for some but we get a very detailed look at the boss fight with Harley, though we don't get a ton of context for how this all fits into the story. It does give us a great sense of the combat and the character representation in the game though. "Gotham Knights" arrives on October 21. Check out the full clip for yourself above.