Pennyworth Is Now Titled Pennyworth: The Origin Of Batman's Butler, The Funniest Title Change Of All Time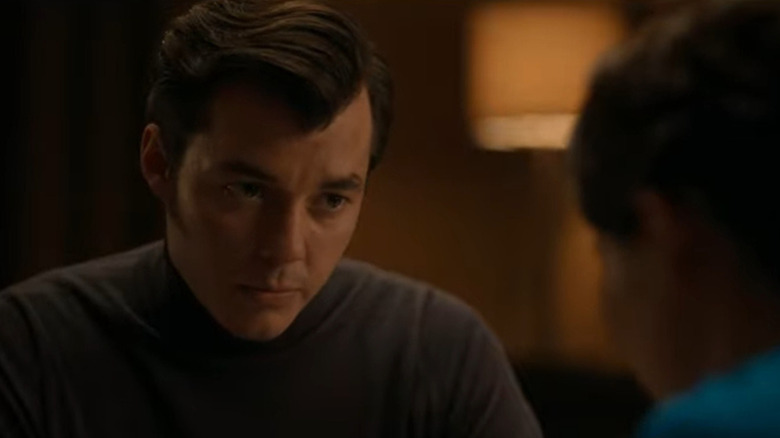 HBO Max
/Film: the website where important entertainment news is discussed. We've been talking a lot about the bizarre changes being made over at Warner Bros. Discovery regarding HBO Max and the DC Extended Universe. However, this piece of news is perhaps the most important thing to have come out of the debacle since its beginning.
An exclusive trailer published by IGN revealed that "Pennyworth," the show detailing the origins of Batman's trusty butler, is now called "Pennyworth: The Origin of Batman's Butler." While it's not clear why this title change has been made, we just have to assume that there is an untapped audience of people who would be interested in the show if they were more upfront about its ties to Batman. It's a work of art that I can't stop repeating to myself.
The show had run for two seasons on Epix before it was announced that it would migrate over to HBO Max last year. Given how shows like "Titans" moved over to the streaming platform after the DC Universe service failed to take off, it makes sense for all DC-adjacent shows to now be airing or available to stream in one place. Now that it has that assuredly successful subtitle, we can probably anticipate "Pennyworth" fever to sweep the nation when season three premieres in October. 
But what *is* the origin of Batman's butler?
If you need a quick recap on what "Pennyworth: The Origin of Batman's Butler" is about, here's a quick rundown. Our beloved Alfred Pennyworth (Jack Bannon) is a former British SAS soldier and current club owner that is trying to create his own security firm. When he finds himself the target of a sadistic group of killers known as the Raven Society, he enlists the help of the No Name League, an American offshoot of the CIA. The show has actually received fairly positive reviews from critics (via Rotten Tomatoes), and apparently, the Pennyworth of this show is the younger version of the one from "Gotham," at least sort of (via Bustle).
As for what will be in store for the upcoming third season, IGN also provided a plot synopsis along with a trailer. Check it out below:
"Season three of the psychological thriller begins after a five-year time jump: the civil war is over, and a cultural revolution has changed the world for better or worse – ushering in a new age of Super Heroes and Supervillains."
"Pennyworth: The Origin of Batman's Butler," the show, will premiere on HBO Max, the streaming service, sometime this October.