The Superbad Star Who Was Almost Cast As The Office's Pam Beesley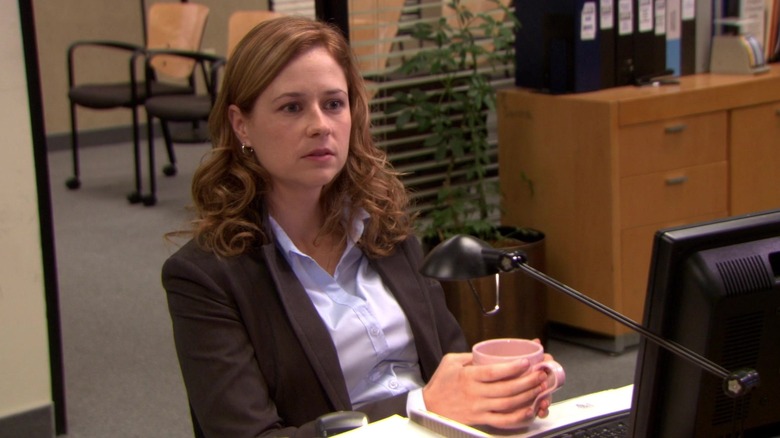 NBC
It's difficult to think of a modern sitcom that is as unstoppable after its initial run as "The Office." As with any other franchise following, people have spent so much time with this series that they've grown attached to this ensemble. Steve Carell's Michael Scott will live on through the memes and that one relative, who you don't really talk to anymore, that still pulls out a "that's what she said" every once in a while, but this series will always owe a good chunk of its success to Jenna Fischer.
For better or worse, Fischer's chemistry with John Krasinski shot Jim and Pam into the pantheon of sitcom romances. "I'm looking for the Jim to my Pam" is practically a prerequisite for any uninspired dating profile.
Even after "The Office" closed out its final season, Fischer has practically tied into the series' afterlife, as both she and co-star Angela Kinsley host a weekly podcast called "Office Ladies," in which they extensively recap every episode. It's difficult to imagine anyone else playing a role that has been so defined by Fischer, but you may be surprised to learn that Dunder Mifflin's receptionist turned office administrator was nearly played by someone else.
Erica Vittina Phillips nearly got the part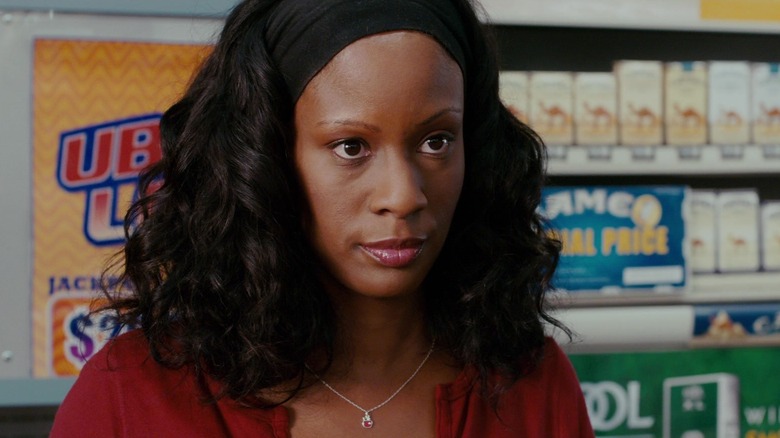 Sony Pictures
To commemorate the series' 15th anniversary, series creator Greg Daniels told Yahoo Entertainment that he considered making Jim and Pam an interracial couple. Erica Vittina Phillips, who you may recognize as the liquor store clerk in "Superbad," was in contention at one point while this idea was still floating around.
It was all over, however, once Fischer's "magic trick" audition redefined how Daniels saw the character. "It didn't seem like an actress. It just seemed like, 'Oh, there's the character brought to life. We can stop looking there," says Daniels.
Whatever you think of the show, Fischer will always be associated with Pam. It's difficult to say if Phillips would have fit in the role considering her career has consisted of small parts in movies like "Friday After Next" and "The 40-Year-Old Virgin." She's even appeared in television shows such as "Arrested Development" and "Veep," but only in the smallest of roles. 
I'd be interested to see the alternate universe where nabbing the role of Pam shot her to stardom. While Phillips didn't get the part, the casting consideration did come full circle in a brief appearance in season eight as Daryl's ex-wife, Justine.
Every episode of "The Office" is currently streaming on Peacock.