Meet The Suspects Of Glass Onion: A Knives Out Mystery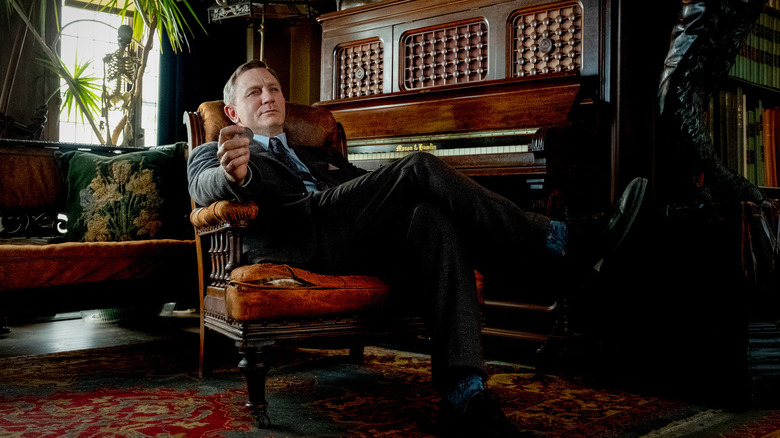 Lionsgate
"I suspect foul play!" states a special report from one detective Benoit Blanc sent in the early hours of today. The unusual, unpopular, but still very successful "Last of the Gentlemen Sleuths," Blanc is probably best known for solving the bizarre murder of best-selling novelist Harlan Thrombey by his money-grabbing jerk of a grandson, Hugh Ransom — who does have an impeccable sweater taste.
Blanc (played by Daniel Craig) may initially feel like a character straight out of an Agatha Christie book, a flamboyant, eccentric, and aristocratic gentleman. But, as it is usually the case with these things, there's more than meets the eye. The detective always finds his target. At least, that's a reputation he aims to maintain as he takes a new case: a getaway on a private Greek island that ends up as a murder mystery when someone is killed. 
That's the plot of "Glass Onion: A Knives Out Mystery," the new Rian Johnson movie set to premiere at the Toronto International Film Festival before heading to select theaters this November before finally hitting Netflix on December 23, 2022. 
Empire Magazine has new images of the anticipated sequel, which introduces the brand new suspects Blanc will drill and interrogate into a confession. Here's one of them, featuring Janelle Monáe and Kathryn Hahn. 
Head to Empire to see the rest of the images. In addition to the images, Empire also has some breakdowns of who the new characters are. And what is a good mystery without an assembly of funny, hateful rich idiots for our great detective to investigate? With the release of "Glass Onion: A Knives Out Mystery" getting closer and closer, let's meet our new suspects.
Lionel Toussaint - Leslie Odom Jr.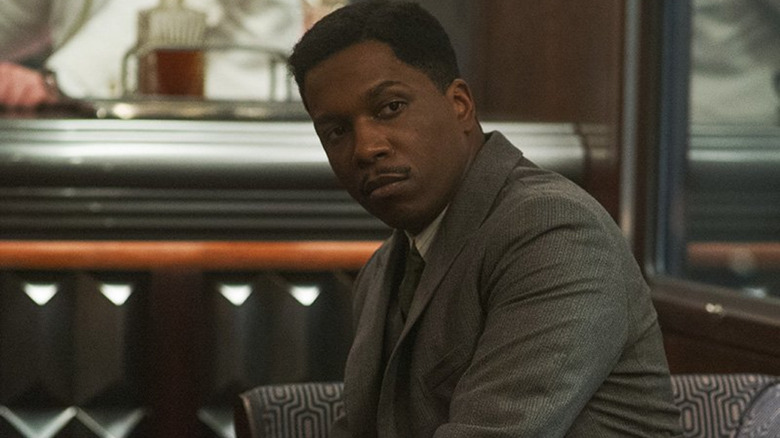 20th Century Studios
First up, we have Lionel Toussaint, a scientist working for the tech disruptor Miles Bron. 
Toussaint is played by Leslie Odom Jr., who is no stranger to the murder-mystery genre, having played Dr. Arbuthnot in Kenneth Branagh's adaptation of "Murder on the Orient Express." Given that he already played guilty in that movie, it seems unlikely Toussaint is the murderer this time around. But an underling sick and tired of his work for an eccentric rich man going unnoticed is a classic murder motive. Indeed, stranger things have happened.
Claire Debella - Kathryn Hahn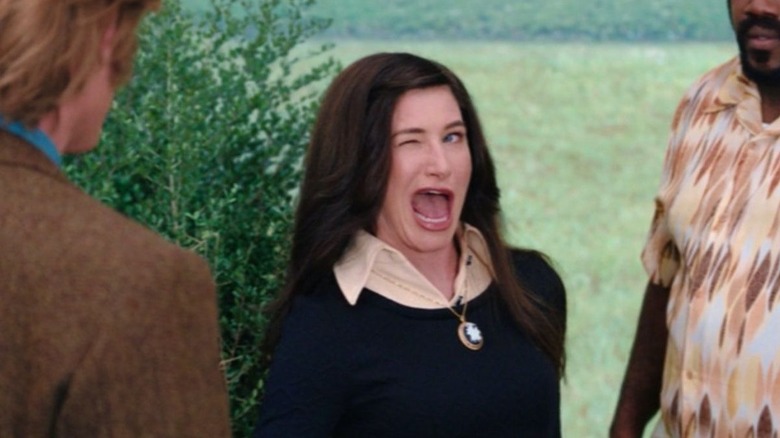 Disney+
Next up we have Claire Debella, played by Kathryn Hahn. She is a Connecticut governor running for Senate. Given the characters in the movie are meant to be old acquaintances, Debella most likely knew the other suspects before she turned to a political career. If we go by tropes of the genre, there is reason to believe Debella's career or campaign is in trouble, and she is either desperately resorting to the other guests' for help, or willing to end the life of one of them to further her own ends. After all, Hahn's Agatha Harkness was a master of chaos, and killed a dog, too.
Speaking to Empire, Johnson said that Debella "pisses everyone off, and is trying to thread the needle in many different ways, in terms of her public persona and what she's willing to compromise in order to stay in office." That definitely sounds like a murderer to me.
Birdie Jay - Kate Hudson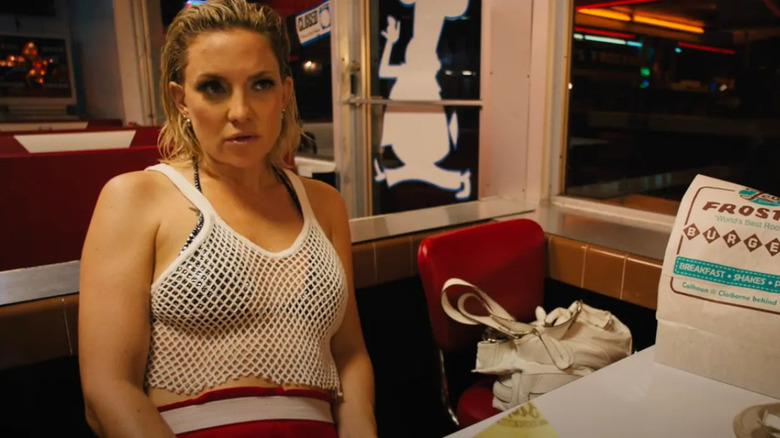 Saban Films
Every good rich people party needs one fashionista, and in this Greek getaway, the role falls on Kate Hudson's Birdie Jay. That's all we know of the character, but whether Jay is a murderer or not depends on one thing, and one thing only: will Hudson reprise her Irish accent from her role in "About Adam"?
Miles Bron - Edward Norton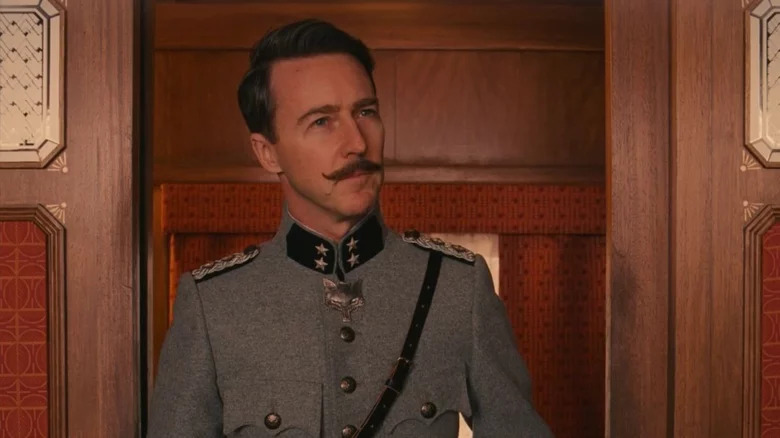 Fox Searchlight
If Odom Jr.'s Toussaint is stressed out or murderous, it is most likely due to working for the tech disruptor Miles Bron, played by Edward Norton. Speaking to Empire Magazine, Rian Johnson teased that "The species that [Miles] is derived from will be instantly recognizable to a lot of people in our era of tech billionaires."
The idea of a tech bro played by Edward Norton as a murderer is very appealing and enticing, but also a bit too easy an answer. Still, keep an eye on this guy.
Duke Cody - Dave Bautista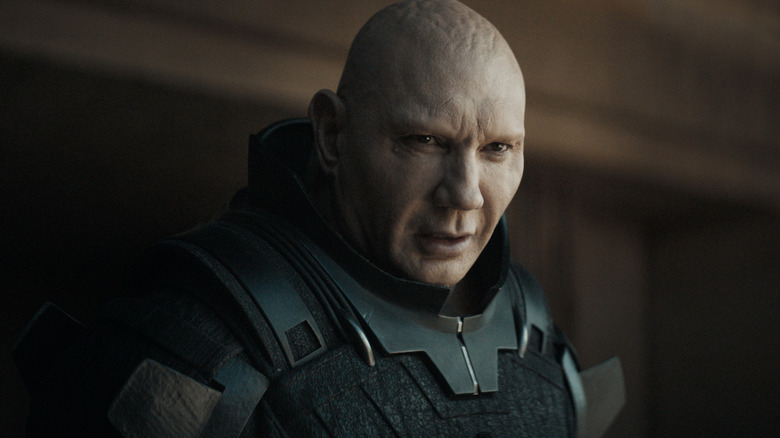 Warner Bros.
What is better, more modern, and yet easier to see than a tech bro murderer? A YouTube star murderer, of course! After all, that is exactly what the 2022 "Scream" already did earlier this year.
This means that Dave Bautista's Duke Cody is our next likeliest subject. Plus, Bautista has proven himself to be a rather good comedic actor, so making him a YouTuber in a murder-mystery comedy is just a recipe for success.
Whiskey - Madelyn Cline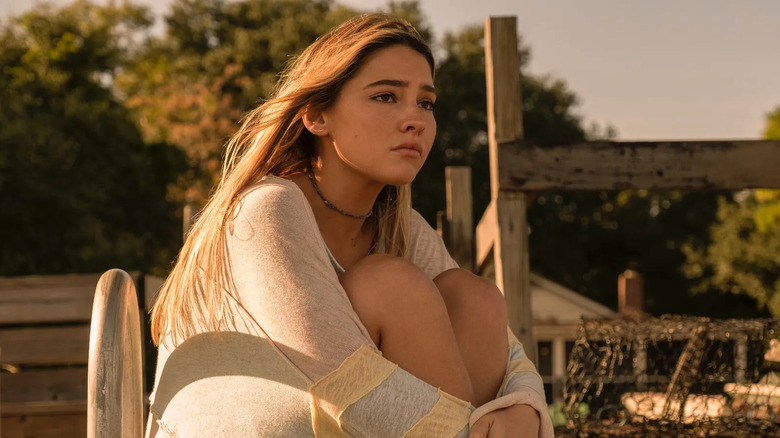 Outer Banks
Duke Cody is at the party accompanied by his girlfriend and YouTube channel assistant Whiskey, played by Madelyn Cline. Given she probably has no prior connection to the rest of the guests, it is not very likely she is the murderer.
Peg - Jessica Henwick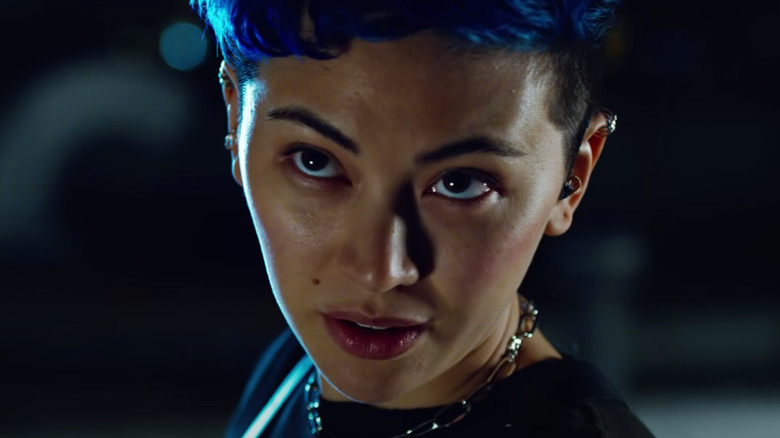 Warner Bros.
Like Whiskey, we also have Birdie's personal assistant Peg attending the party — played by "The Matrix Resurrections" star Jessica Henwick. Again, unless there is a team-up of sorts between the two assistants, we can probably cross Peg off the suspect list.
Cassandra Brand - Janelle Monáe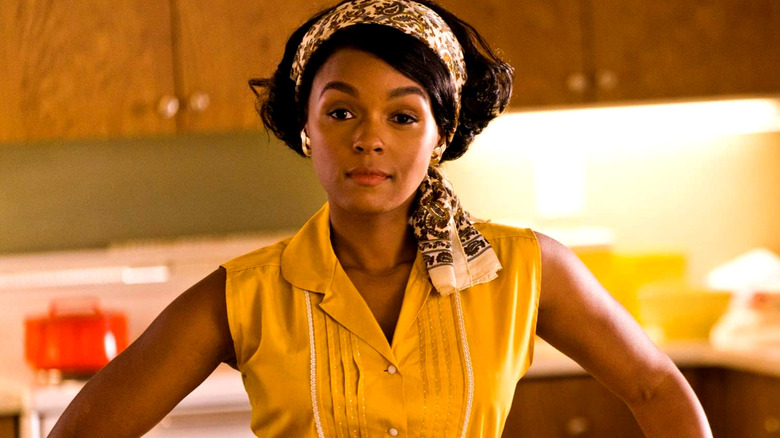 20th Century Studios
Rounding up the cast is Janelle Monáe as Cassandra "Andi" Brand, described as a tech entrepreneur. Given how many tech people are in the cast, are we going to see rivalries and grudges grow into murderous intent? Is Brand a friend-turned-rival-turned-killer? Is this enough evidence for us to call Monáe as a stylish murderer? Not a damned bit. Compels me, though.