Jessica Henwick Explains Why She Almost Quit Acting Before The Matrix Resurrections [Exclusive]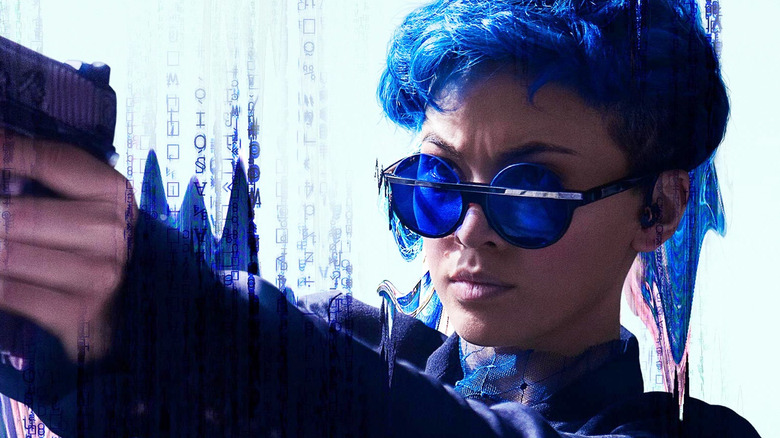 Warner Bros.
Jessica Henwick is no stranger to big franchises, having played the "Sand Snake" Nymeria Sand on "Game of Thrones," martial artist Colleen Wing on Marvel and Netflix's "Iron Fist," and Resistance fighter pilot Jess Testor in "Star Wars: The Force Awakens." Henwick can now be seen co-starring in "The Matrix Resurrections," a continuation of the mind-bending sci-fi film series. Henwick plays Bugs, a blue-haired hacker who plays a key role in the movie's story. However, before she decided to take the red pill and see how deep the rabbit hole goes, Henwick came close to giving up acting entirely.
In an interview with /Film's Jack Giroux, Henwick talked about how she found her way into the "Resurrections" cast and the headspace she was in at the time:
"It was my agent. I was in a weird space and I wasn't really sure what I wanted to do. I think I was going through a quarter life crisis, and basically I've been acting for 14 years now and I just took a second to think, 'Am I doing this because I still want to do it and I love it, or am I doing this because it's what I'm used to?' And so, I stopped and I decided to get out of town and I bought a one-way ticket to France. And then, I just started walking.

"I just started hiking and I was halfway through a 40-day hike. I turned on my phone, it was near my birthday and I wanted to tell everyone I was alive, and I got an email saying, 'Would you like to audition for the Matrix?' And I just said no, because I hadn't finished the hike and I hadn't come to an answer yet of what I wanted to do in my life. I turned it down."
"That Thing Was Such a Journey Emotionally."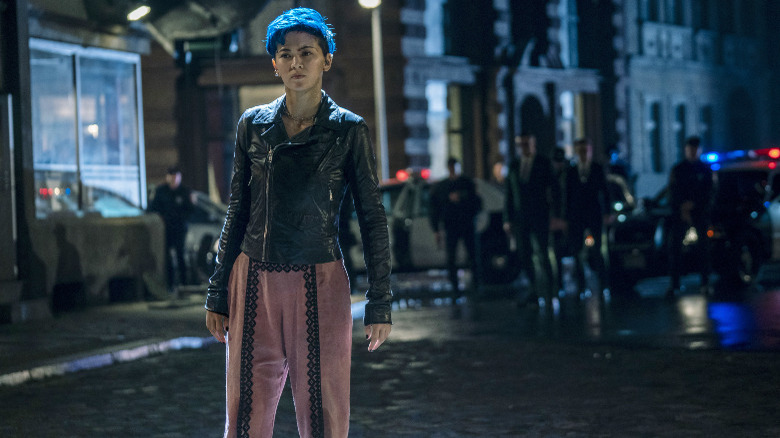 Warner Bros.
As Henwick explained, it wasn't until after she finished her hike that she got a call from her agent, revealing that Lana Wachowski (who made her solo directing debut with "The Matrix Resurrections") still hadn't cast Bugs:
"I made a self tape, flew to America a couple days later, tested with Yahya [Abdul-Mateen II, who plays Morpheus in the film], and had the phone call from Lana a few days after that."
When asked if playing Bugs left her feeling "rejuvenated" about acting, Henwick clarified:
"No, I mean, it's a long — that thing was such a journey emotionally. It was a part of it, but I think I came to that decision without the script. And then it was just nice that this was the first thing that appeared to me after."
Henwick, who recently turned 29, has acted she was a teenager, so it's perfectly understandable that she would want to pause and think more about her future. Besides working on "Resurrections," she's since lent her voice to the animated show "Blade Runner: Black Lotus" and will co-star in two major Netflix movies due out in 2022: the Russo Brothers' "The Gray Man" and Rian Johnson's "Knives Out" sequel. Henwick is also co-writing the upcoming Amazon comedy series "Nancy Wu Done It," which could signal that she intends to continue branching out beyond acting from this point on.
"The Matrix Resurrections" is now playing in theaters and streaming on HBO Max.