The Front Room: Everything We Know About The Eggers Brothers' A24 Movie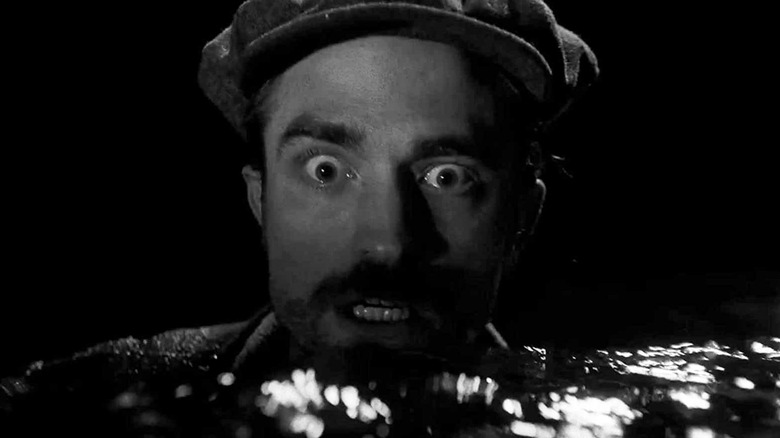 A24
Did you know "The Witch" and "The Lighthouse" director Robert Eggers has not just one but two brothers? And they're both in the business of making films themselves? Well, if you didn't before, you do know. Max and Sam Eggers are joining forces as "The Egger Brothers" to make their directorial debut on "The Front Room," a thriller that pairs them with their sibling Robert's frequent studio A24.
Far from a stranger to their sibling's output, Max and Sam Eggers previously served as, respectively, a co-writer on "The Lighthouse" and a production assistant on "The Witch." The pair were also production assistants on Robert Eggers' short film adaptation of Edgar Allan Poe's "The Tell-Tale Heart" and got a "special thanks" in the credits for their brother's Viking thriller "The Northman." As such, it will be all the more interesting to see how The Eggers Brothers set themselves apart from Robert Eggers, having honed their skills as storytellers on so many of his previous projects.
What is The Front Room about?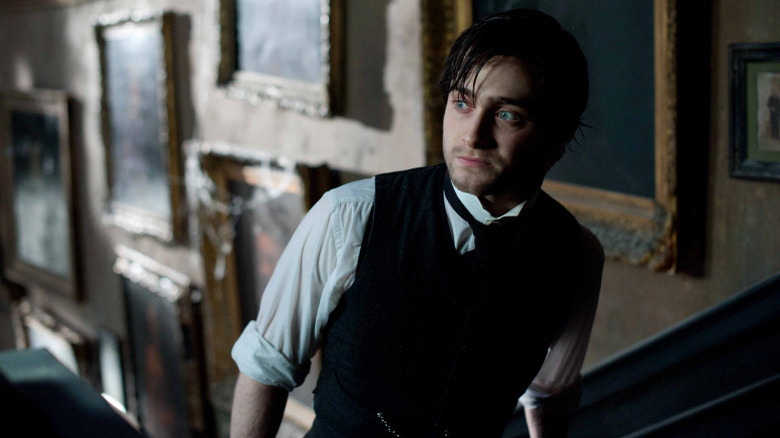 CBS Films
"The Front Room" is based on the short story of the same name by Susan Hill, which was included as part of her short story collection "The Travelling Bag and Other Ghostly Stories" in 2016. Hill, for those who don't know her name right off the bat, is a revered English author who's been publishing books since the early 1960s. Globally, she's best known for writing "The Woman in Black," the widely-celebrated 1983 gothic-horror novel that has since been adapted into a hit play, as well as an acclaimed 1989 TV movie and a 2012 film (the latter of which starred Daniel Radcliffe).
An official synopsis from A24 describes the film version of "The Front Room" as a story that "follows a young, newly pregnant couple forced to take in an ailing stepmother who has long been estranged from the family." Without getting into spoilers, it's fair to say the couple soon comes to regret that choice — as anyone who's ever seen any movie from any of the Eggers featuring small groups of characters in an isolated location probably could've guessed.
Who is working on The Front Room?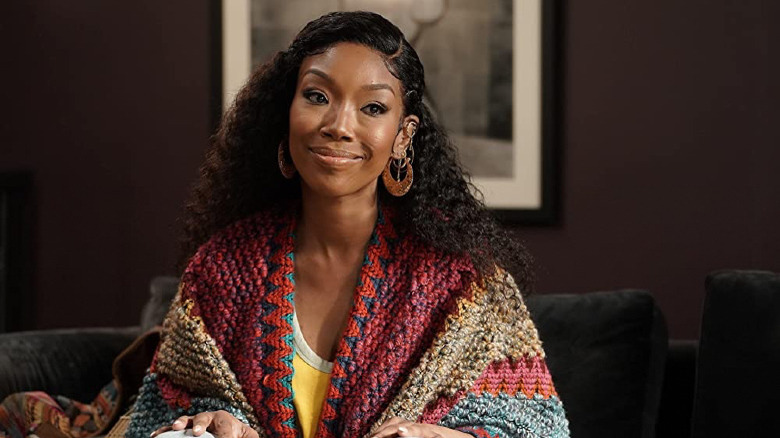 ABC
Max and Sam Eggers are directing "The Front Room" from their adapted script, with Brandy Norwood (yes, that Brandy), Kathryn Hunter ("The Tragedy of Macbeth"), Andrew Burnap ("Under the Banner of Heaven"), and Neal Huff ("Spotlight") starring. A24 will finance the film and handle its theatrical worldwide release, with Lucan Toh, Babak Anvari, and Bryan Sonderman producing for Two & Two Pictures, and Julia Oh and David Hinojosa producing for 2AM.
If Max and Sam Eggers are anything like their brother, they stand to benefit from taking a hands-on, low-budget approach in their first time at bat as directors. A24 specializes in giving untested filmmakers a chance to earn their bonafides in the horror and thriller genres, with Robert Eggers, Ari Aster ("Hereditary"), and Rose Glass ("Saint Maud") having all made a name for themselves thanks to their directing debuts at the studio. We will see if The Egger Brothers join their ranks when "The Front Room" arrives at some as-yet-unknown date in the future.