The Daily Stream: Hereditary Is A Master Work Of Tonal Terror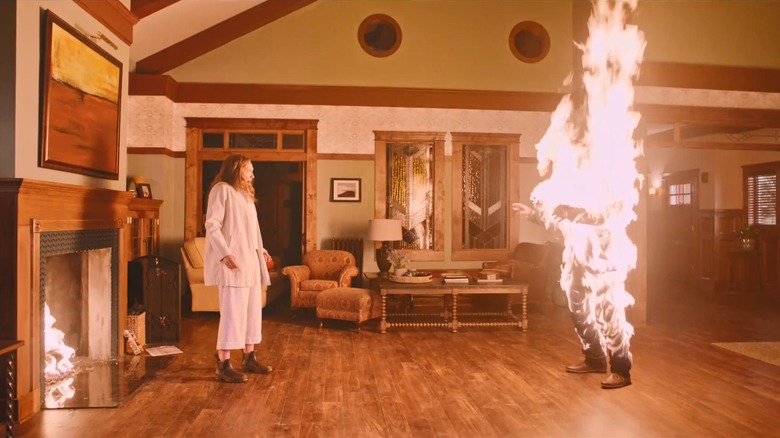 A24
(Welcome to The Daily Stream, an ongoing series in which the /Film team shares what they've been watching, why it's worth checking out, and where you can stream it.)
The Movie: "Hereditary"
Where You Can Stream It: Showtime Anytime, Kanopy, Fubo
The Pitch: When we meet the Graham family at the start of Ari Aster's 2018 feature debut, they are on the heels of their first tragedy. The film opens with the obituary of Annie's mother, whose death leaves uncertainty in her wake. Annie, played with expert precision by Toni Collette, finds herself relieved at the death of her mother, and subsequently turns to her art to cope in her own way. Her youngest child, daughter Charlie (Milly Shapiro), seems to exist in her own world, quietly crafting macabre dolls out of whatever she can find — including dead bird heads — while Annie's older son, Peter (Alex Wolff), loses himself in marijuana and solitude. All the while, Annie's psychiatrist husband, Steve (Gabriel Byrne), does his best to hold the family together. But then a second major tragedy comes barrelling through their lives, and in her grief, Annie sends her family down an unimaginable (and inevitable) rabbit hole toward pure hell.
Why it's essential viewing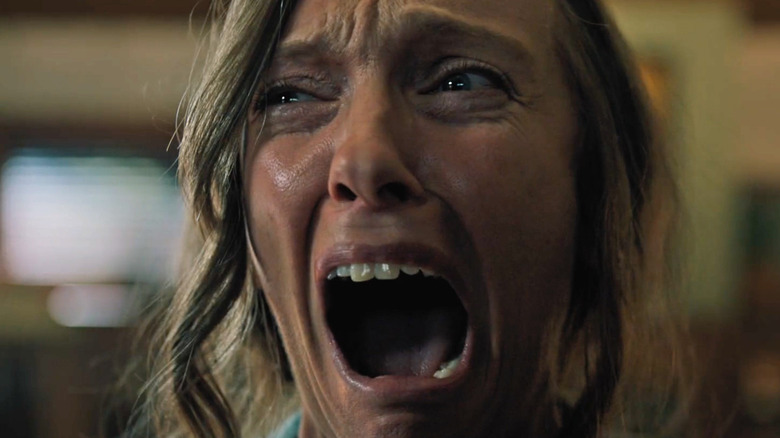 A24
You may have heard a lot of hype about "Hereditary," and normally I'd be the first person to remind you that sometimes the hype isn't all its cracked up to be. I've had that rush of disappointment so many times after arriving to a movie or TV show a few months later than everyone else, hearing all the jokes and plot points for weeks before you actually watch. Once you get to your viewing session, everything has lost its shine already before you've even had a chance to see it. I hate that.
With "Hereditary," I can promise you that if you're jumping on the train this late in the game, it definitely will not be with disappointment. The film is, at times, a conventional horror tale, but a story of grief, baggage, and the ties that bind is weaved into the fabric of its terror. The acting is the key to this movie's magic, because we get so much from our characters despite how futile their choices are. The movie does an amazing job of slowly steamrolling you with the sense of dread that can only come from realizing that there are some things you just can't control, and the performances from the film's core family are the bedrock that solidifies that tonal framework.
Tone is more than half the battle when it comes to crafting a good horror movie, and on that basis alone, you should give "Hereditary" your Tuesday watch slot.