The Best TV Shows And Movies Leaving HBO Max In September 2022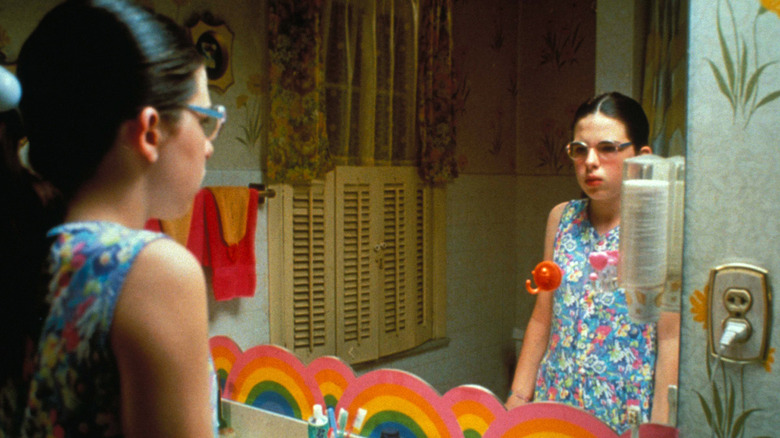 Sony Pictures Classics
HBO Max is about to say farewell to a number of fantastic films, but this time it's not related to their current slaughter. Since HBO Max first launched in May 2020, the streamer has consistently had absolutely stellar offerings of original programming and acquisitions alike, but these days it's hard to keep track with everything they keep sending to the gallows. HBO Max has served as the final streaming resting place for much of the catalog of their parent company, Warner Bros., and yet there are a surprising number of Warner Bros. releases leaving HBO Max at the end of September. Odd.
Regardless, here are five films leaving HBO Max that are absolutely worth checking out before they're sent back into the void ... or hopefully to another streamer.
Crouching Tiger, Hidden Dragon (2000)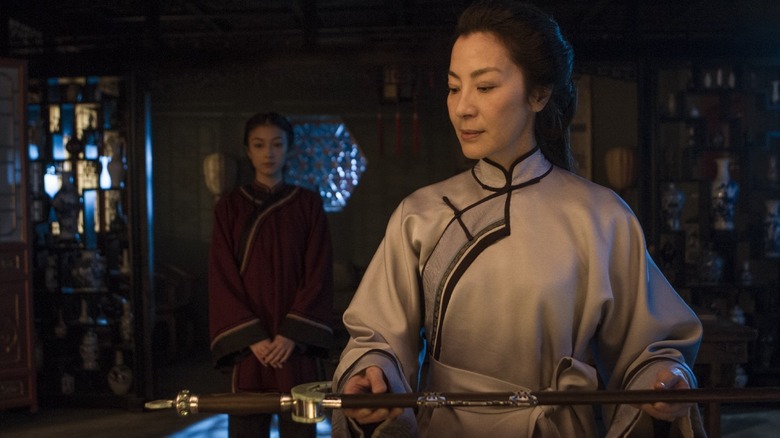 Sony Pictures Classics
Thanks to the success of "Everything Everywhere All At Once," international icon Michelle Yeoh is on top of the world, but it was over two decades ago when Yeoh nabbed a BAFTA nomination for Best Actress thanks to her work in the wuxia film "Crouching Tiger, Hidden Dragon." Written by Wang Hui-ling, James Schamus, and Kuo Jung Tsai, the film set in 19th century Qing dynasty China revolutionized the craft of the martial arts movie and skyrocketed director Ang Lee to superstardom. At the time of release, "Crouching Tiger, Hidden Dragon" became the highest grossing foreign-language film in United States history and won four Academy Awards. The film was not without controversy, but years later, it remains an absolute masterclass, and Yeoh is an undeniable superstar.
Meet Me In St. Louis (1944)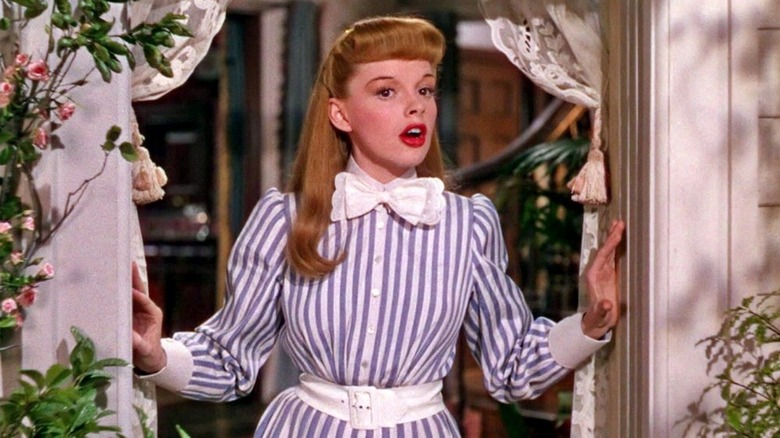 Metro-Goldwyn-Mayer
"CLANG, CLANG, CLANG WENT THE TROLLEYYYYYYY! DING, DING, DING WENT THE BELLLLLL! ZING, ZING, ZING WENT MY HEARTSTRINGS! FROM THE MOMENT I SAW HIM I FELL!" Any musical theater kid worth their salt knows every word to "The Trolley Song" from the Judy Garland classic "Meet Me in St. Louis," the MGM romantic musical comedy set around the 1904 St. Louis World's Fair. The story follows four Midwestern sisters as they learn about the ways of the world, which includes a good ol' fashioned love story. "Meet Me In St. Louis" is a gorgeous golden age musical with one of the best uses of Technicolor technology, boasting fabulous period costumes, elaborate dance sequences, and career best performances from ​​Margaret O'Brien and Judy Garland. (Apologies to "The Wizard of Oz" fans.)
The Iron Giant (1999)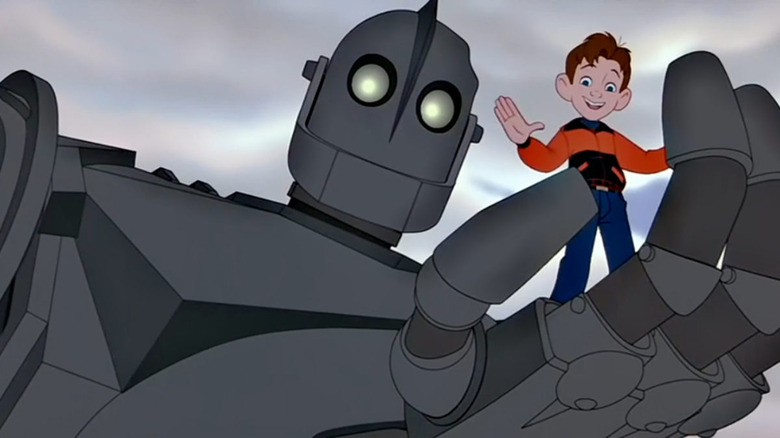 Warner Bros.
You're never too young to learn that the government hates you and will try to destroy everything you love, and for a generation of kids, "The Iron Giant" was that introduction. In Brad Bird's stunning directorial feature, a gigantic robot alien (Vin Diesel) crashes in a small Maine town and is discovered by a 9-year-old boy named Hogarth Hughes (Eli Marienthal). The two spark an unlikely friendship a la Elliott and the titular "E.T.," but of course, the government has to show up and ruin the party. A recklessly paranoid agent named Kent Mansley (Christopher McDonald) does everything in his power to destroy the Iron Giant, and it's up to Hogarth and an eccentric beatnik named Dean (Harry Connick Jr.) to try and keep their misunderstood metal friend safe. The film is a phenomenal metaphor for xenophobia and the "fear of the other," and it remains one of the greatest animated achievements in cinema history. It's okay to cry at the end. Quite frankly, it'd be more concerning if you didn't.
Nick & Norah's Infinite Playlist (2008)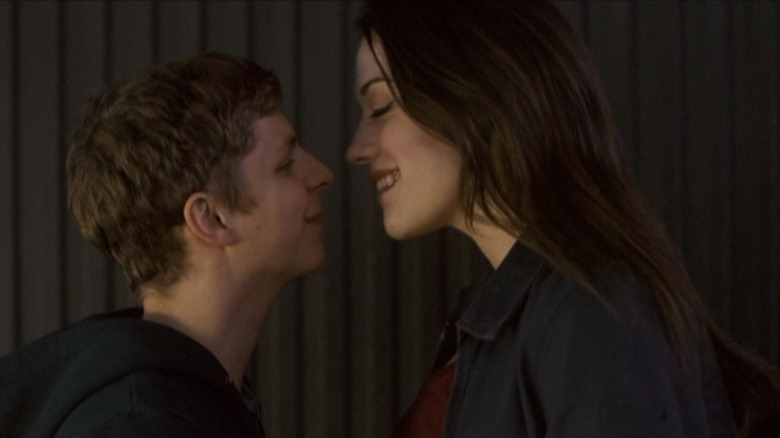 Columbia Pictures
The post-"Juno" studio indie boom of the latter part of the aughts spawned plenty of hipster meet-cutes, with "Nick & Norah's Infinite Playlist" one of the best. Based on the novel of the same name by David Levithan and Rachel Cohn, the film captures the essence of that one perfect night in New York City filled with love at first sight, chaotic high jinks that could only happen after midnight, the quest to attend the concert of a lifetime, and the grossest piece of chewing gum ever put to screen. Michael Cera and Kat Dennings star as the titular couple, whose paths cross at a rock show when Norah asks Nick to be her boyfriend for five minutes to spite a bratty classmate. "Nick & Norah's Infinite Playlist" still plays like your favorite mixtape: full of chaos, heart, character, and some sickly sweetness. Is it idealistic? Yes. Is it undeniably adorable? Also yes. 
Welcome to the Dollhouse (1995)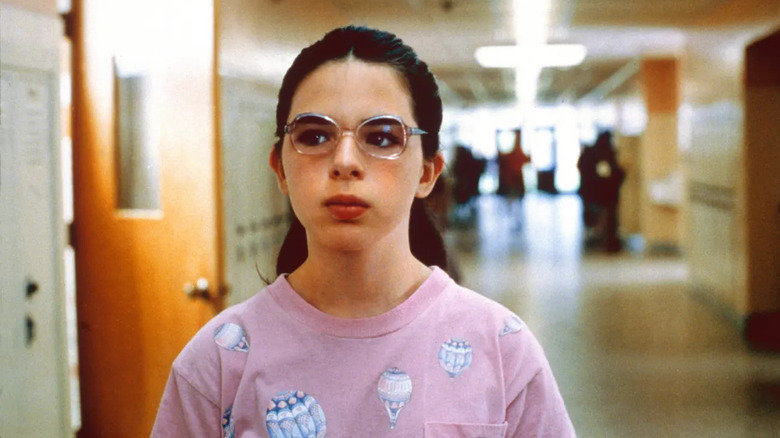 Sony Pictures Classics
Heather Matarazzo is a national treasure, and her criminally underappreciated career began with the Todd Solondz coming-of-age dark comedy film, "Welcome to the Dollhouse." Matarazzo stars as Dawn Wiener, an unpopular middle-schooler who tries her hardest to make friends and gain approval of her horrible classmates and neglectful parents. The film won the Grand Jury Prize at the 1996 Sundance Film Festival, and it has developed a massive cult following over the years, due to Solondz's unflinching approach to exploring teenage adolescence in all of its awkward, horrible glory. Sure, we talk about "cringe culture" these days, but that's child's play compared to the early teen anguish of Dawn Wiener. Every moment of "Welcome to the Dollhouse" feels as uncomfortable as Dawn is trying to survive her day-to-day life, and few films have ever captured the sensation of growing up misunderstood quite like this. 
Everything leaving HBO Max in September 2022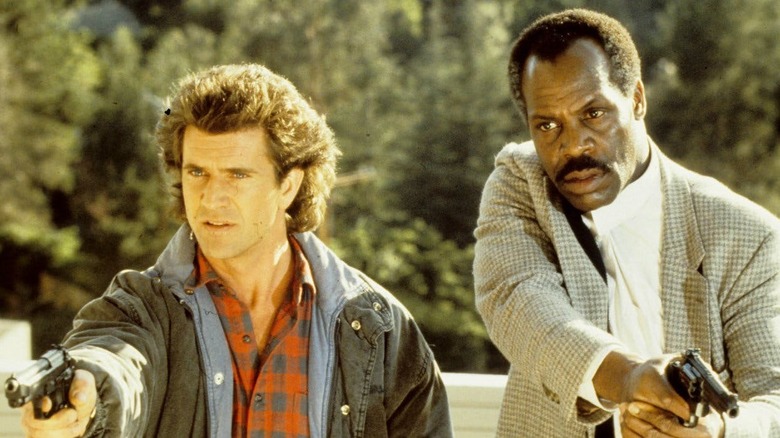 Warner Bros.
September 4
September 5
Turner Classic Movies: Follow the Thread, 2022
September 8
Teen Titans Go! To The Movies, 2018
September 9
September 11
September 14
Starting Life in Another World- (S2 Eps 1-13) (Dubbed), 2016
Starting Life in Another World- (S2 Eps 1-13) (Subtitled), 2016
Starting Life in Another World- (S2 Eps 14-25) (Dubbed), 2016
Starting Life in Another World- (S2 Eps 14-25) (Subtitled), 2016
September 16
The Little Things, 2021 (HBO)
September 17
September 20
September 24
September 30
3 Ninjas: High Noon at Mega Mountain, 1998
3 Ninjas: Knuckle Up, 1993
A Mouse Tale, 2012 (HBO)
Adaptation., 2002
American History X, 1988
An American Haunting, 2006 (HBO)
Are We Done Yet?, 2007
Are We There Yet?, 2005
Beef, 2020 (HBO)
Brooklyn's Finest, 2010 (HBO)
Bundle of Joy, 1956
Buried, 2010
Cantinflas, 2014 (HBO)
City Slickers, 1991
Cocoon the Return, 1988 (HBO)
Contagion, 2011
Crouching Tiger, Hidden Dragon, 2000
Dark Passage, 1947
Don't Be Afraid of the Dark, 2010
Double Trouble, 1967
El Robo Del Siglo (aka Heist of the Century), 2020 (HBO)
Ella Enchanted, 2004 (HBO)
Elvis on Tour, 1972
Emma, 1996
Erased, 2013 (HBO)
Final Fantasy: The Spirits Within, 2001
Fired Up!, 2009
Freaky, 2020 (HBO)
From Paris With Love, 2010 (HBO)
Frozen River, 2008
Genius, 2016 (HBO)
Ghosts of Girlfriends Past, 2009
Giant, 1956
Girl Happy, 1965
Girl, Interrupted, 1999
Graffiti Bridge, 1990
Harina (aka Flour), 2018 (HBO)
Home Fries, 1998 (HBO)
How Do You Know, 2010
I Know What You Did Last Summer, 1997
I Still Know What You Did Last Summer, 1998
I'll Always Know What You Did Last Summer, 2006
It Could Happen to You, 1994
It Happened at the World's Fair, 1963
J. Edgar, 2001 (HBO)
Jailhouse Rock, 1957
John Carpenter Presents Vampires: Los Muertos, 2002
Journey 2: The Mysterious Island
Journey to the Center of the Earth, 2008
Judas and the Black Messiah, 2021 (HBO)
Jungle Master, 2013 (HBO)
Kill Bill: Vol, 1, 2003
Kill Bill: Vol. 2, 2004
Krull, 1983 (HBO)
Last Night, 2011 (HBO)
Let Him Go, 2020 (HBO)
Lethal Weapon 2, 1989
Lethal Weapon 3, 1992
Lethal Weapon 4, 1998
Lethal Weapon, 1987
Little Baby Bum (S1), 2011
Little Baby Bum (S2), 2011
Little Baby Bum: Learning & Fun, 2011
Lords of Dogtown
M*A*S*H, 1970
Major League II, 1994
Major League: Back to the Minors, 2006
Mano de Obra (aka Workforce), 2019 (HBO)
Mary Reilly, 1996
Meet Me in St. Louis, 1944
Michael Clayton, 2007
Mighty Morphin Power Rangers: The Movies, 1995 (HBO)
Miles Ahead, 2016
Miracle on 34th Street, 1947 (HBO)
Moonrise Kingdom, 2012 (HBO)
National Lampoon's Christmas Vacation, 1989
National Lampoon's Van Wilder 2: The Rise of Taj, 2006 (HBO)
Next, 2007 (HBO)
Nick & Norah's Infinite Playlist, 2008
Nobody's Fool, 1994
Period of Adjustment, 1962
Punch-Drunk Love, 2002
Purple Rain, 1984
Radio Flyer, 1992
Reservation Road, 2007 (HBO)
Reservoir Dogs, 1992 (HBO)
Return to Me, 2000 (HBO)
Revolver, 2007 (HBO)
Ride the High Country, 1962
Righteous Kill, 2008 (HBO)
Scary Movie 2, 2001
Scary Movie 3, 2003
Scary Movie, 2000
Sex Drive, 2008 (Extended Version)
Shark Night 3D, 2011 (HBO)
Shrek The Third, 2007 (HBO)
Shrink, 2009 (HBO)
SLC Punk!, 1999 (HBO)
Sleepless in Seattle, 1993
Soul Surfer, 2011
Spartan, 2004 (HBO)
Spinout, 1966
Stealing Harvard, 2002 (HBO)
Steel, 1997
Strike Up the Band, 1940
Super 8, 2011 (HBO)
The Adventures of Mark Twain, 1944
The Adventures of Milo and Otis, 1989
The Book of Eli, 2010
The Boondocks Saints II: All Saints Day (Director's Cut)
The Brothers Solomon, 2007 (HBO)
The Cooler, 2003 (HBO)
The Empty Man, 2020 (HBO)
The Harvey Girl, 1946
The Holiday, 2006 (HBO)
The Internship, 2013 (HBO)
The Iron Giant, 1999
The Ladies Man, 2000 (HBO)
The Pirate, 1948
The Raid: Redemption, 2012 (HBO) (Extended Version)
The Relic, 1997 (HBO)
The Secret in Their Eyes, 2010 (HBO)
The Unsinkable Molly Brown, 1964
The Wackness, 2008 (HBO)
The Way Way Back, 2013 (HBO)
Things We Lost in the Fire, 2007 (HBO)
Tootsie, 1982 (HBO)
Twister, 1996
Ultraviolet, 2006
Under the Cherry Moon, 1986
Universal Soldier: The Return, 1999
Vegas Vacation, 1997
Warm Bodies, 2013 (HBO)
Welcome to Collinwood, 2002 (HBO)
Welcome to the Dollhouse, 1995
What You Gonna Do When the World's on Fire?, 2018
Whiplash, 2015
Who's Harry Crumb?, 1989 (HBO)
Wiener Dog Internationals, 2017 (HBO)
Zookeeper, 2011