The Walking Dead: Dead City: Everything We Know So Far About The Latest Spin-Off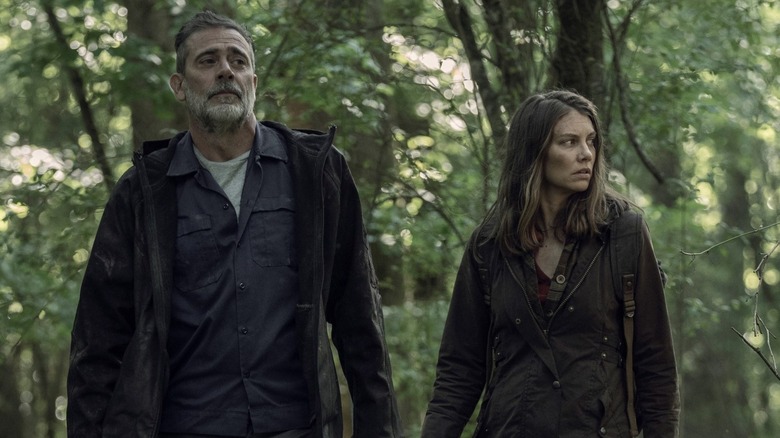 AMC
Here's some exciting news if the real world isn't quite miserable enough for your liking: There's a new "The Walking Dead" spin-off coming to AMC in 2023, and it features two of the characters most likely to make one another's lives hell. 
"The Walking Dead: Dead City" was originally titled "The Walking Dead: Isle of the Dead," as the series will take place in Manhattan. Why the name change? Maybe "Isle of the Dead" gave people visions of zombies slurping on piña coladas instead of stumbling through Times Square. The series is a somewhat natural extension to the "Walking Dead" universe, as it takes place after the original series ends and will hopefully wrap up some loose ends for Negan (Jeffery Dean Morgan) and Maggie (Lauren Cohan). 
The characters have plenty of conflict already, given that Negan once murdered Maggie's husband with a nail-covered baseball bat, so I can't imagine it's going to be a buddy comedy. According to earlier reports, the series will last six episodes and will follow the two characters as they travel into the post-apocalyptic version of Manhattan that has been cut off from the rest of the world. If they make it a little less like the original series and a little more like "Escape from New York," this could be extremely promising. After all, there are 11 seasons of "The Walking Dead," seven seasons of "Fear the Walking Dead," and several other spin-offs in the works: "Tales of the Walking Dead," a Rick and Michonne spin-off mini-series, and potentially a series about fan-favorite Daryl. That means "Dead City" could (and should) take some chances.
What we know about the cast and crew of The Walking Dead: Dead City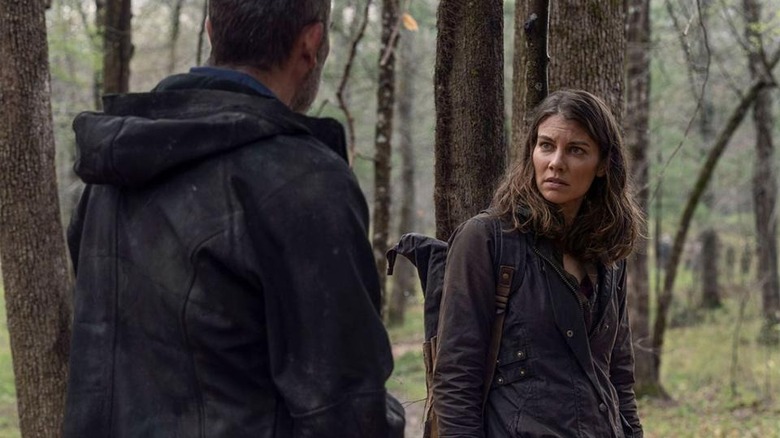 AMC
As far as casting goes, we know that Morgan and Cohan will be reprising their roles, even if Morgan just signed on to join the ever-expanding cast of Prime Video's superhero satire, "The Boys." It's unlikely that we'll see any of the other cast members from "The Walking Dead," as they either died on that series or are going on to their own spin-off shows, but you should never fully write off the idea of crossover. Who knows, we might even see Steven Yeun, who played Maggie's husband Glenn, return in some flashbacks. If there's one surefire way to get me back on the "Walking Dead" train, it would be for a potential Yeun sighting. 
"The Walking Dead" writer and co-executive producer Eli Jorné will write, executive produce, and serve as showrunner on "Dead City," and "The Walking Dead" producer, writer, and showrunner Scott M. Gimple will be on board as the franchise's chief content officer, overseeing all spin-off development. Cohan and Morgan will both also serve as executive producers.
What we think The Walking Dead: Dead City will be about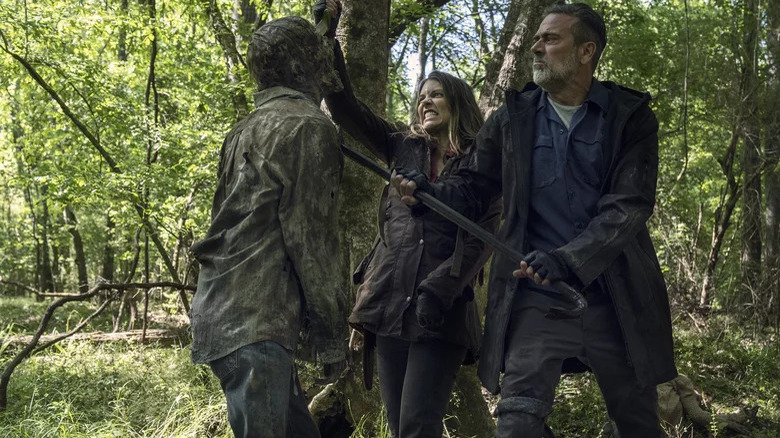 AMC
This one's a little trickier, because we only know that it will be a Maggie and Negan story and that they will be in Manhattan. Unless they get stuck in Central Park somehow, they'll be trading in the Georgia forests for city streets, but otherwise there's no way of telling what the two might get up to together. Conrad and Morgan are both fantastic in their roles, though their characters haven't gotten much chance to interact in any deep way after the season 7 premiere, when Negan turned Glenn's handsome face into gory mush with his bat, Lucille. Negan did his best to redeem himself in Maggie's eyes in the original show's final season as a part of an attempted redemption arc, but the man has a lot to atone for. Maggie and Negan aren't likely to become bosom buddies and roast marshmallows over fires, but their complicated relationship should at least make for some compelling television. Let's just hope Negan doesn't get up to any more creepy cadaver copulating, because one scene of zombie mask sex is enough for the entire franchise. 
"The Walking Dead: Dead City" is planned for release on AMC and AMC+ in 2023.