How Matthew Vaughn Pitched Stardust To A Young Charlie Cox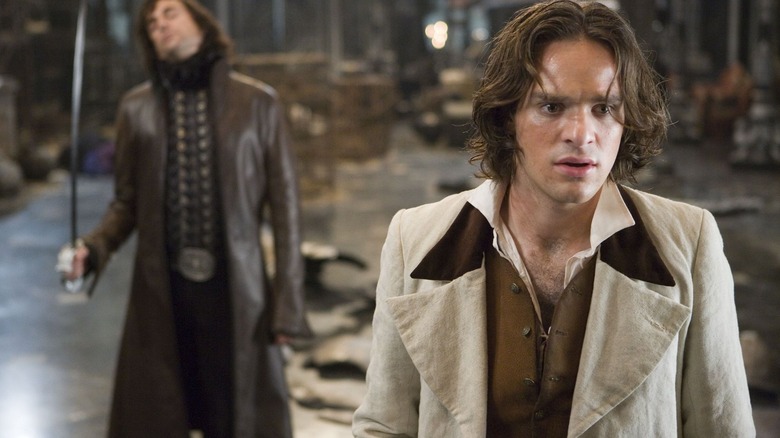 Paramount Pictures
With several Neil Gaiman tales having made the jump from page to screen, such as "American Gods," "Coraline," and most recently "The Sandman," there is one project that consistently gets overlooked when discussing the author's work. I'm talking about "Stardust," which was published both as a comic with incredible illustrations from Charles Vess and as a traditional novel. The story received a rather delightful movie adaptation in 2007 — though it's quite different from the source material. While I love Charlie Cox's portrayal of the Man Without Fear in the soon-to-be-revived "Daredevil," my crush on the actor can definitely be traced back to this film.
"Stardust" follows Tristan (Cox), who lives in a town that borders a fantasy realm. Tristan's intention is to give a fallen star from this magical kingdom to Victoria (Sienna Miller), whom he's hoping to marry. However, this task is not easily accomplished since the star is in the form of a woman named Yvaine (Danes). Undeterred, Tristan still intends to deliver her to Victoria, but first of all, he's not the only one hoping to use Yvaine for his own ends. Second, who's not falling for Claire Danes? 
Co-written (with Jane Goldman) and directed by Matthew Vaughn, who would go on to helm "Kick-Ass," "X-Men: First Class," and the "Kingsman" franchise, the fantasy film has an incredible cast. Newcomer Cox was acting opposite the likes of Claire Danes, Michelle Pfeiffer, and Robert De Niro. The actor was young and pretty new to the business when he joined the cast of "Stardust." How did Vaughn pitch the role to him?
Appealing to viewers of all ages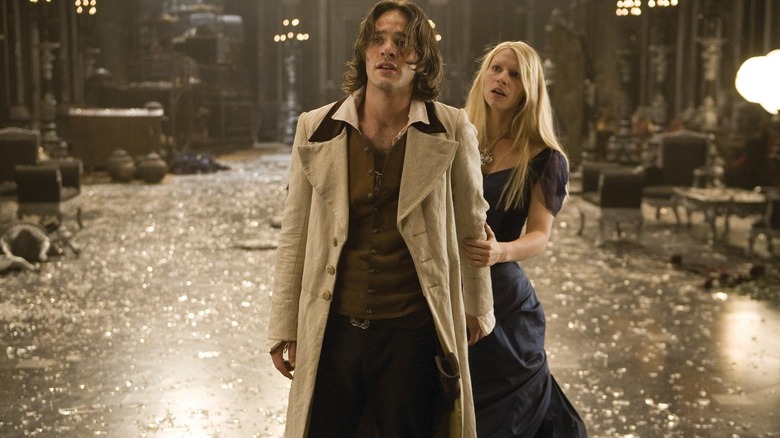 Paramount Pictures
When speaking to Vanity Fair, Charlie Cox recounted an early conversation he had with director Matthew Vaughn about "Stardust." He said:
"I remember talking to him about the movie he wanted to make, and he kept on saying that he'd recently had two young children, and he was tired of watching movies with them that they loved but he hated. The way that he described it was, 'I want to make a kids' film for adults [and] an adult film for kids'—and I think that's one of the things he achieved really well with 'Stardust.'"
It certainly can be challenging to find a movie that appeals to both kids and their parents. "Stardust" is indeed a film that can entertain viewers of all ages. Despite its numerous differences from Gaiman's source material, the movie captures the author's sensibilities and keeps the story's essence intact. Just writing this is making me want to give it a rewatch.
Everyone's mind is understandably on "The Sandman" right now and how we're all hoping the show gets a season 2. However, if you're looking for another Gaiman adaptation while you anxiously await the second season of "Good Omens," give "Stardust" a try!