Paprika: Everything We Know So Far About Cathy Yan's Live-Action Anime Adaptation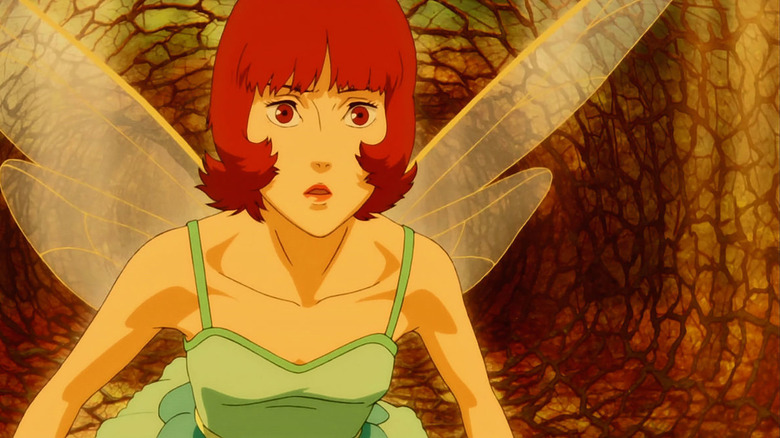 Sony Pictures
Some stories seem impossible to translate from the written page to the moving image, but a few brave creatives have taken on the task and created masterpieces. Japanese author Yasutaka Tsutsui's acclaimed 1993 novel "Paprika" is one such story, about a brilliant young psychologist named Chiba who begins experimenting with dream therapy. Chiba and her research partner, Tokita, develop a machine that allows them to not only view the dreams of others but experience them firsthand. When their dream-walking machine is stolen, the two have to figure out how to track him down in the real world while dealing with the repercussions in their dreams. It's mind-bending science fiction that works in part because of the limitless potential of the imagination. 
Now, Prime Studios has announced that they will be producing and releasing a live-action series based on the novel, helmed by "Birds of Prey" director Cathy Yan. It's going to be a serious task to bring "Paprika" to life, but Yan's creative talents might be the perfect pick. Besides, they have a whole series to play with instead of trying to tell such a complex story in two hours, which should make things a whole lot easier. 
What is Paprika, and why does it sound so familiar?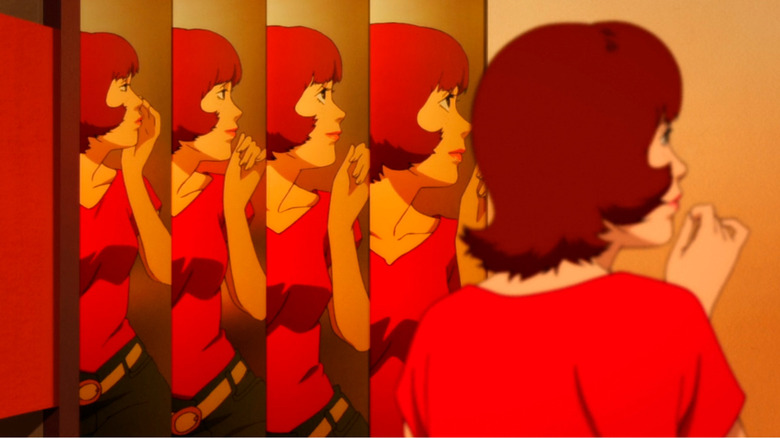 Sony Pictures
If "Paprika" sounds familiar, that's because there's already an incredible 2006 animated film adaptation by Satoshi Kon. In order to condense the story into a single (90-minute!) film, Kon focused on the way the two main characters changed between their real and dream selves, delivering a story about shifting identities and how technology might influence how we present ourselves. Kon was an absolute genius when it came to depicting dream imagery, and director Christopher Nolan "borrowed" directly from Kon's "Paprika" for the imagery in "Inception."  
On top of Kon's adaptation, there are two separate manga versions of "Paprika," and the late director Wolfgang Peterson was once attached to make a live-action film adaptation. There are also elements of "Paprika" in Tarsem Singh's 2000 thriller "The Cell," which stars Jennifer Lopez as a psychiatrist who uses a machine to enter the subconscious of her patients. 
What we know about the Paprika cast and crew
According to Deadline, "Birds of Prey" director Cathy Yan is attached to direct and executive produce the series, which sounds like a huge win. Yan brought kinetic energy and an eye for the cartoonish to "Birds of Prey," and might be the perfect pick to helm a series that experiments with much more heightened versions of reality. While she may try to distinguish herself from the Kon adaptation entirely, it's hard to imagine a version of "Paprika" that doesn't feel at least somewhat fantastical. Yan had to balance a lot with "Birds of Prey" and knocked it out of the park, so I cannot wait to see what she does with a full series. 
Joining her behind the scenes is Masi Oka, an actor and producer who has been involved with numerous other anime live-action adaptations over the past decade. Fans might recognize him best as Hiro from the NBC superhero series "Heroes," though he also produced the live-action "Death Note" and is reportedly attached to adaptations of "Mega Man," "Attack on Titan," and "Akira." 
Casting has yet to be revealed, but keep an eye on this page for updates. Rinko Kikuchi as Chiba, anyone?