Here's When You Can Finally Stream Perfect Blue, One Of The Greatest Anime Films Ever Made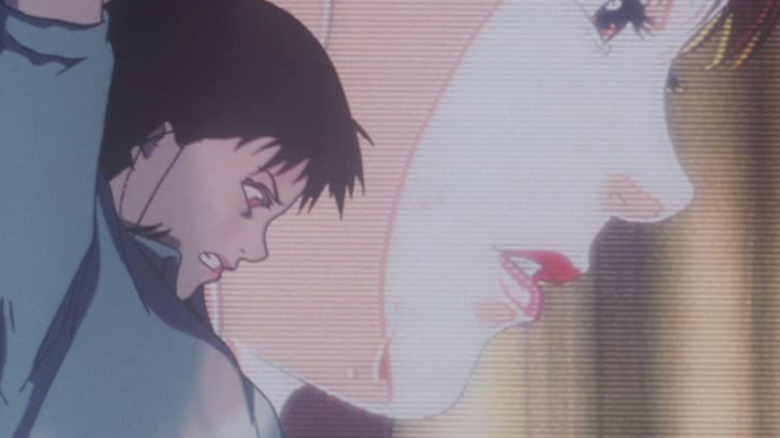 Madhouse
Satoshi Kon's "Perfect Blue" has a bit of a reputation for not being the most accessible movie of the legendary animator. While it has gotten easier to obtain over the years thanks to GKIDs' Blu-ray release, it is still once in a blue moon that you can watch it anywhere else. It's a shame, as well, as the story of Mima Kirigoe and her psychological torment is a powerful one that has inspired many storytellers.
In fact, most of Kon's work is a bit difficult to watch on streaming platforms. In July 2021, his movies "Millennium Actress" and "Paprika" were included in Criterion Channel's Art House Animation collection, although they have both since been removed. His other movie, "Tokyo Godfathers" is also unavailable to stream at the moment, while and his anime series, "Paranoia Agent" is only available on Funimation. While all of his projects have received physical releases, which should still be your preferred way of obtaining media, sometimes it's nice to just pop something on a streaming service. If you enjoy it, ensure you have it forever on a physical disc.
Thankfully, a new generation of movie lovers will be able to watch "Perfect Blue" at their own convenience, as it has finally received a streaming release on a very fitting platform. Shudder, the specialty streaming platform owned by AMC Networks, announced that it will be the first streaming platform to host "Perfect Blue" as part of its fall lineup, calling it a "groundbreaking and rarely screened" film.
You have to follow the script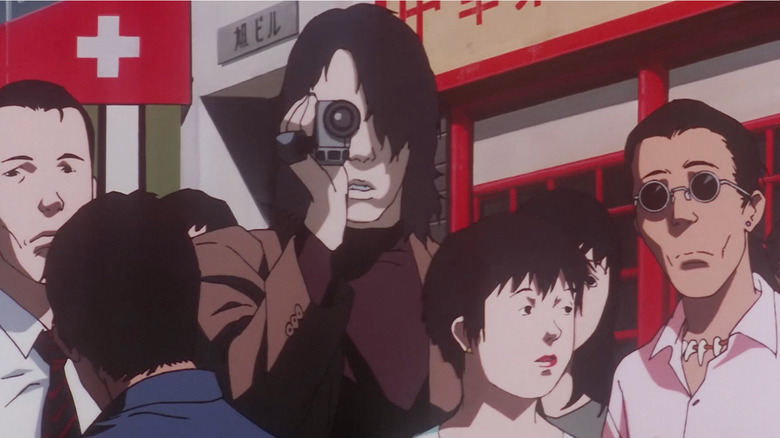 Madhouse
When "Perfect Blue" hits Shudder in September, you need to run, not walk, to watch it. We're not exaggerating when we say it is one of the best anime movies ever made, as it discusses a lot of different themes that are still worth exploring today. The story of Mima can, sadly, be applied to many other singers or actors whose lives have been dictated by the spotlight. Not only that, but its themes of identity and persona fragmentation are perhaps more poignant than ever in the age of social media. 
Most importantly, however, it is essential to see in order to give Kon the respect he deserves. While he was a critical darling in his native Japan, his lack of initial reception in the West before his death in 2010 resulted in what many argue to be copycats or ripoffs of his work. None of these alleged rips are more infamous than Darren Aronofsky's "Black Swan." While he has repeatedly claimed that his Natalie Portman vehicle about an obsessed and damaged dancer was not a direct influence on his work, others have pointed out some striking and undeniable similarities.
With Kon no longer here with us to see his work finally get embraced in the West, now is the best time for what many argue to be his masterpiece finally arrive on streaming.
I'm the real thing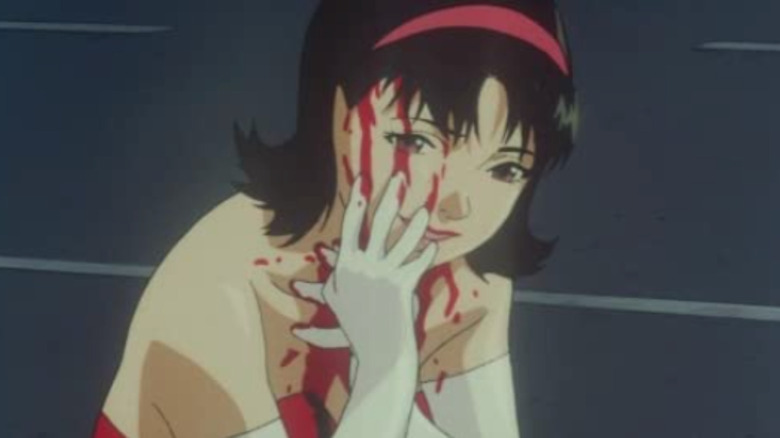 Madhouse
It is important to note that the film was previously available to watch online this year on the website of The Smithsonian's National Museum of Asian Art. It, along with the auteur's other works, was only available for 16 days and required an RSVP to access (via Polygon). However, it had never been available on any streaming platform before Shudder's acquisition of it, a fact that a representative from the platform clarified to /Film via email.
"Perfect Blue" will be available to stream for the first time on September 6 on the American and Canadian versions of Shudder. While you anxiously wait for this day to come, here is the official plot synopsis that came with its announcement:
"Rising pop star Mima has quit singing to pursue a career as an actress and model, but her fans aren't ready to see her go... Encouraged by her managers, Mima takes on a recurring role on a popular TV show, when suddenly her handlers and collaborators begin turning up murdered. Harboring feelings of guilt and haunted by visions of her former self, Mima's reality and fantasy meld into a frenzied paranoia. As her stalker closes in, in person and online, the threat he poses is more real than even Mima knows, in this iconic psychological thriller that has frequently been hailed as one of the most important animated films of all time."