Sex And The City Star John Corbett To Return For ...And Just Like That Season 2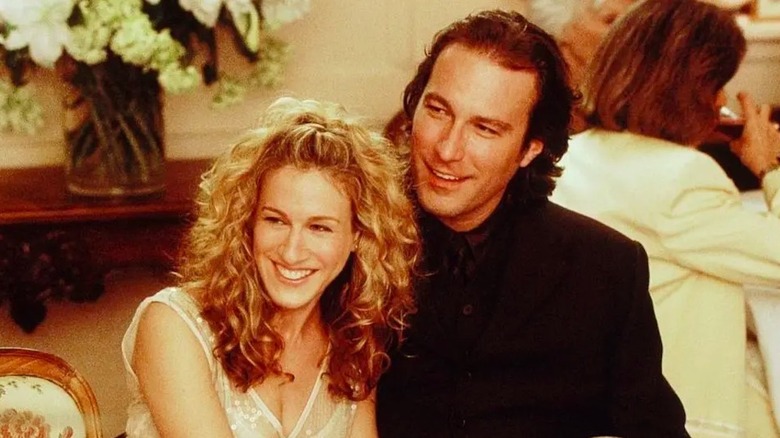 HBO
Now that Big has kicked the bucket, "And Just Like That..." is finally free to do what "Sex and the City" should've done years ago: bring back Aidan! Deadline reports that "My Big Fat Greek Wedding" star John Corbett is set to return for several episodes of the popular HBO series' second season.
This will actually be the third chance Carrie Bradshaw (Sarah Jessica Parker) gets to make things work with the good-natured furniture maker, as she dated him in both season 3 and season 4 of the groundbreaking rom-com show. At one point, the pair were even engaged, but the relationship ended twice, and her on-again, off-again romance with Mr. Big (Chris Noth) was a factor both times. Now, though, the series has cleared the way for an Aidan return, as Big was famously killed off in the sequel series' premiere when he had a heart attack on a Peloton.
An Aidan return might be what this show needs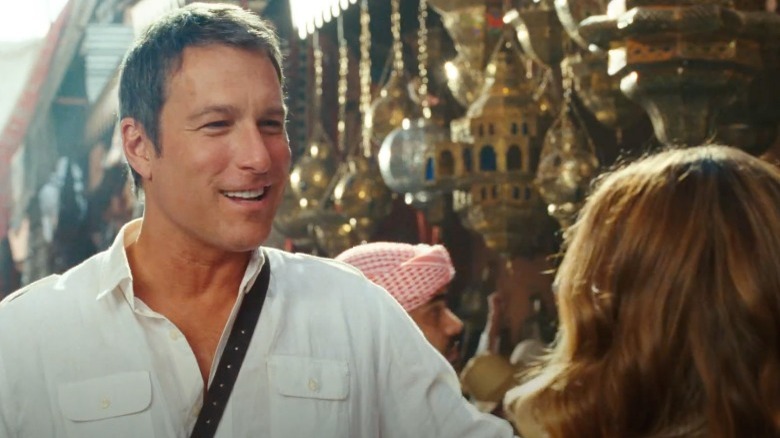 Warner Bros.
While HBO hasn't commented on Deadline's report or offered any details about what Aidan's been up to, "Sex and the City" fans last heard from the character in 2010, when Carrie shared a kiss with him despite the fact that both were married. Corbett teased his involvement to Page Six last year, but didn't actually appear in the first season of the show. Series executive producer Michael Patrick King spoke to Deadline after the show's first season finale, saying that Carrie needed to "get through [Big's death] and into the light" before the show considers anything related to Aidan.
King also implied that the hype about seeing Aidan may have made viewers get a little overzealous about the idea of his appearance, saying his return "is a big storyline that everybody at home wrote that we had never intended." Yet if season 1 of "And Just Like That..." proved anything, it was that the audience and the writers' room had very different expectations for what the reboot would look like. Several aspects of the revival were criticized, including but not limited to Miranda's (Cynthia Nixon) alcoholism, the introduction of comedian Che Diaz (Sara Ramirez), and Samantha's (Kim Cattrall) conspicuous absence.
Though the first season of "And Just Like That..." garnered some backlash, it was undoubtedly popular, setting an HBO Max viewership record when it premiered in December and taking over water cooler conversations online each week. The show certainly needs to make some course corrections, and adding Corbett to the cast seems like one of the best ones they could possibly make.
HBO Max's "And Just Like That..." season 2 does not have a set premiere date yet.