Paul Dano's Directing Approach Isn't That Far Off From Acting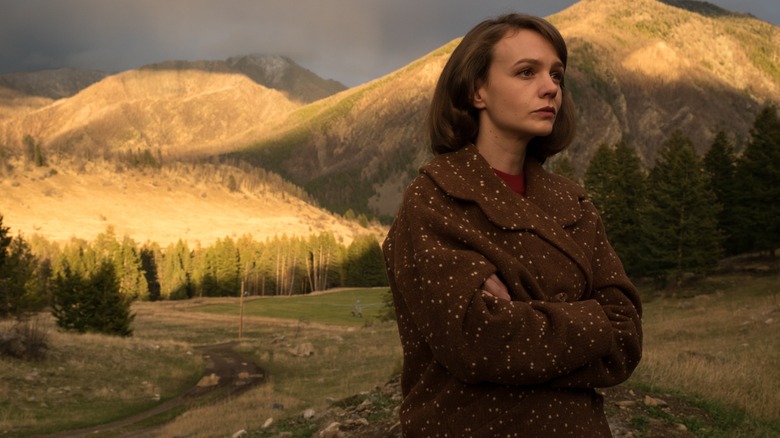 IFC Films
Paul Dano has been a professional actor since age 12 when he appeared in a 1996 Broadway revival of "Inherit the Wind" with Charles Durning and George C. Scott. In film, Dano broke out in 2001 playing the lead role in Michael Cuesta's hard-hitting sexual drama "L.I.E." opposite Brian Cox in a career-best performance. Since then, Dano has made a career playing intense outsiders and occasional weirdos in a long string of highly acclaimed dramas. His appearance as a mute, Nietzsche-obsessed teen in 2006's "Little Miss Sunshine" was a highlight in a film full of them, and his oddball turn as a not-so-timid preacher in Paul Thomas Anderson's "There Will Be Blood" was gloriously off-center. As an actor, he has worked with Ang Lee, Spike Jonze, Kelly Reichardt, Paolo Sorrentino, Denis Villeneuve, Steve McQueen, and Bong Joon-ho.
To date, Dano has directed one feature film: 2018's "Wildlife," based on the 1990 novel by Richard Ford and co-written by Dano and his longtime partner Zoe Kazan. "Wildlife" is about a marriage that is slowly falling apart in Montana in 1960. Jake Gyllenhaal plays a man who loses his job as a golf pro and refuses to find other work out of pride. His wife, played by Carey Mulligan, takes a job as a swim instructor and begins considering an affair. This is all told through the eyes of their teenage son, played by Ed Oxenbould. There is a fire raging in the mountains, and it seems to be burning for months and months. When Gyllenhaal take a job as a firefighter, he vanishes from the family seemingly altogether.
Creating something of your own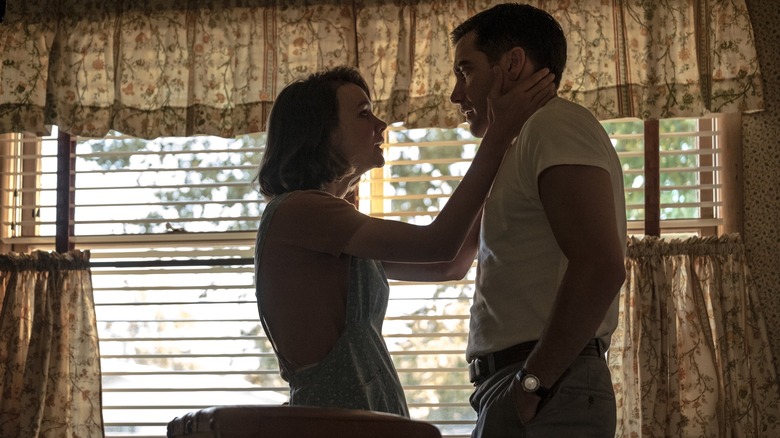 IFC Films
"Wildlife" is not showy, and Dano directs with a gentle touch. In a 2018 Q&A held at the Lincoln Center, Dano talks about writing and directing "Wildlife," where he revealed that reading emotional parts as an actor allowed him to more deftly construct scenes as a director.
Like many films directed by established actors, "Wildlife" is very character-forward. It's less about the structure and the story, and more about emotional moments between characters. It's intimate. Dano once said in an interview with Score It Magazine that he wanted to make a film about his own dysfunctional family, and looks forward to films about dysfunctional families (a sentiment, one might hope, that won't bleed into Steven Spielberg's "The Fablemans" starring Dano). 
At the Lincoln Center Q&A, Dano was asked by an audience member, rather directly, what he's been able to take from his acting into his directing. His answer went toward an actor's habit of mentally projecting themselves into the experiences of others:
"I mean, this was my first time trying to write something — and Zoe is a proper writer, so I had her help — but I do think that [acting is] taking yourself and putting it through, you know, something else. And "adapting" maybe has a relationship there. You know, I was trying to put myself through the characters, through the book, and then create something of my own." 
Dramaturgy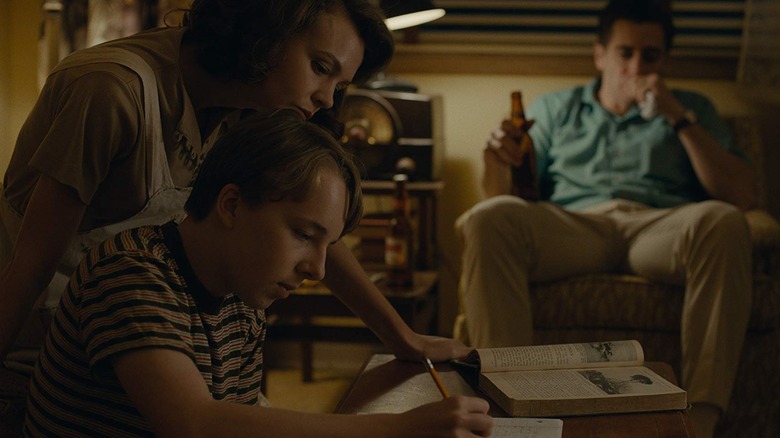 IFC Films
When directing, Dano found a way to play every part, to project himself into every character's experience. Ask any actor, and they're likely to tell you that they must understand the character they play, even if they don't like them; No one wakes up thinking they are evil. Dano, as a director, had to find the sympathetic, understandable logic in each character, even as they continued to make bad decisions and slowly allow the family unit to implode.
Dano also discussed the gentle art of dramaturgy. In the dictionary, dramaturgy is merely listed as the study of dramatic composition, but in practice, a dramaturg marries myriad disciplines typically centered on research (of details in the play, of the play itself), but also involving interpretation. As an actor, Dano said that he had already learned to, in a way, be his own dramaturg, constantly researching and interpreting a script. This time, it just happened to be his own. Dano told the audience at Lincoln Center: 
"Through acting is the only way I've learned how to interpret something. Meaning just: How do you ask questions? When you're working on a play, why is there a comma there? ... Learning to ask questions honestly of material, and learning to sort of interrogate stuff and turn it over. It all comes from acting. And even camera dramaturgy is like: How do I know to shoot a scene? If I do at all, probably comes from acting in some way. Sort of feeling the emotional beats of the story you're trying to tell."
"Wildlife" was up for the Camera d'Or at the 2018 Cannes Film Festival, and it's currently available on a Criterion Blu-ray. The film is mature and assured, visually meticulous, and soulfully stated. One might look forward to Dano's future dysfunctional families.