Which Version Of Jurassic World Dominion You Should Watch, According To Director Colin Trevorrow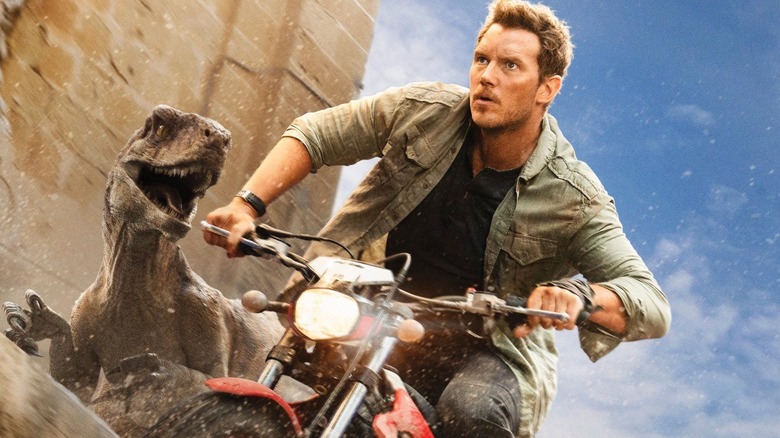 Universal Pictures
After stomping its way to nearly $1 billion worldwide, "Jurassic World Dominion" has officially made itself available to viewers eager to purchase its home video release. Of the many special features included on the physical media set (sadly, there's no commentary with director Colin Trevorrow), one notable aspect has helped drive a second wind of interest in the critically derided threequel. These days, director's cuts and extended editions of poorly-received theatrical films are apparently all the rage and it appears we have yet another one of those instances on our hands once again.
At least part of the film's failure to win over many moviegoers and critics alike stemmed from certain oddball choices in the script, like devoting so much precious screen time to a subplot about giant-sized locust(?), and the noticeably lackluster filmmaking itself, much of which possibly stemmed from pressure to cut entire swaths of story to make for a shorter, more audience-friendly cut. Luckily (or not?) for fans, another 14 minutes of footage has been added to the "Dominion" extended edition that's been made available on the home release.
And it may not surprise you to know that Trevorrow himself has some strong opinions about which version viewers should watch.
Theatrical or director's cut? The answer will not surprise you.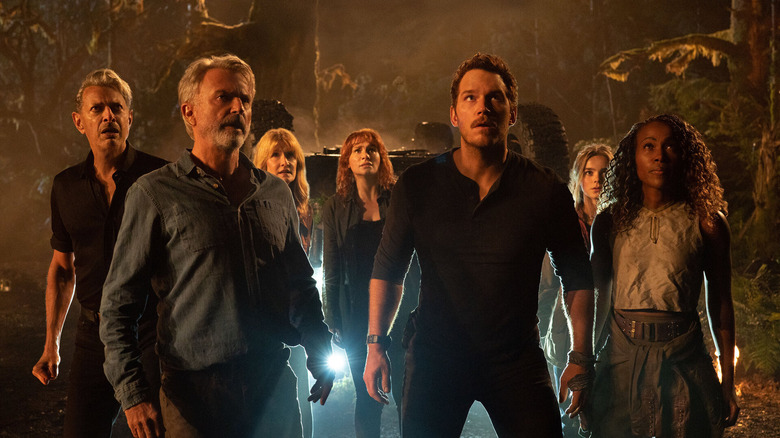 Universal Pictures
Always a fairly consistent and engaging presence online in the lead-up to and aftermath of the release of "Jurassic World Dominion," Colin Trevorrow's Twitter account has turned into a new avenue for fans to directly engage with the filmmaker — for better and for worse. In a recent tweet, the director posted a quite strongly-worded (although, admittedly, also an obviously joking) remark about his own personal preference of which cut fans should check out. To the shock of exactly no one, it turns out that he vastly prefers the extended edition to what the rest of us were stuck with in theaters. As he put it himself, "Friends don't let friends watch the theatrical cut."
Friends don't let friends watch the theatrical cut. pic.twitter.com/Zsbb3HLBaE

— Colin Trevorrow (@colintrevorrow) August 16, 2022
Obviously, these circumstances don't quite rise to the level of drama that "Justice League" director Zack Snyder and Warner Bros. went through. (The director good-naturedly alluded to that exact situation, in fact.) For his part, Trevorrow has remained impressively professional, with very little public ill will directed towards the studio or the unavoidable business aspects of releasing a four-quadrant blockbuster in this current marketplace. Although it remains to be seen how much an additional 14 minutes of footage will be able to improve on what we saw, at the very least it's a good thing that viewers have the option to find out for themselves.
Both the theatrical cut and extended edition of "Jurassic World: Dominion" are now available to buy on 4K Ultra HD, Blu-ray, and digital.