Jurassic World Dominion Claws Past Doctor Strange 2 As Second Biggest Movie Of 2022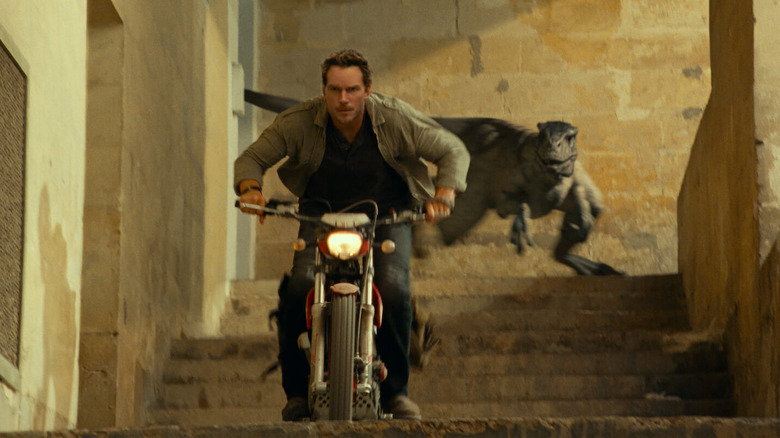 Universal Pictures
The global box office for 2022 has a new silver medalist, with "Jurassic World Dominion" officially passing "Doctor Strange in the Multiverse of Madness" to become the second-highest-grossing film of the year. Yes, "Bullet Train" topped the charts this past weekend, and that was rightfully a major topic of conversation, but not to be lost in that conversation is the fact that these "Jurassic World" movies are consistently making silly amounts of money for Universal Pictures, even when critics don't like them very much.
With the most recent weekend in the books, director Colin Trevorrow's finale to the "Jurassic World" trilogy has earned $960 million globally. That puts it past "Doctor Strange in the Multiverse of Madness," which rounded out its impressive theatrical run earlier this year with $954.8 million. Still sitting pretty as our worldwide champion for the year is "Top Gun: Maverick" with $1.35 billion. It is unlikely any movie will catch it in the calendar year, though "Black Panther: Wakanda Forever" and/or "Avatar: The Way of Water" could surpass that total by the end of their runs at some point in 2023.
What's interesting is that, as it stands, the "Jurassic Park" franchise currently has $5.968 billion to its name overall. So, if "Dominion" can earn another $31.6 million, it would put the franchise past the $6 billion mark. Considering "Dominion" is nearing the end of its theatrical run, hitting that milestone remains up in the air.
What about the $1 billion club?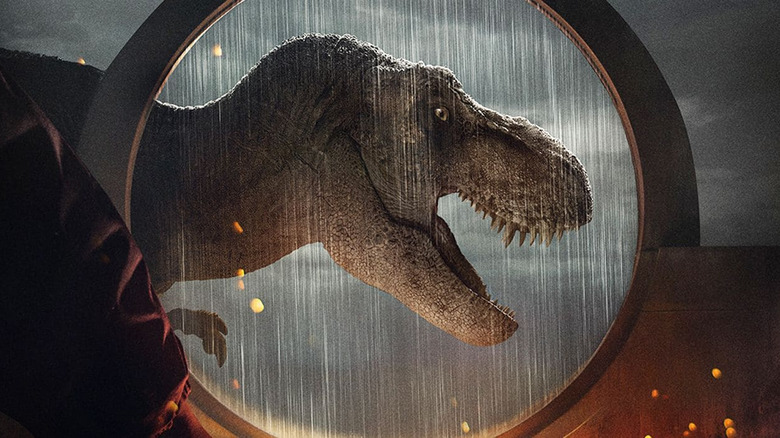 Universal Pictures
The big, lingering question at this point is whether or not "Dominion" has enough juice left in the tank to get past the $1 billion mark. As mentioned, the U.S. won't be much help at this point as the film has already been on VOD for weeks and the Blu-ray release will eat even further into whatever may remain in the domestic market. But a re-release of some kind with additional footage seems like a good idea, and that could juice moviegoers once more. So it's up to international markets to get Universal the lion's share of the additional $40 million needed to get it over that hump.
Even if that doesn't happen, this probably means we'll get more "Jurassic" movies at this point. The "Jurassic World" trilogy has been astonishingly successful, with the three movies earning a combined $3.93 billion against $550 million in combined budgets. Universal kept the sequels well under the $200 million threshold that so many big blockbusters are hitting in terms of budget range these days, and that is good business. Producer Frank Marshall already said more films are on the way and, with "Dominion" doing so well, even against poor reviews, one would be wise to believe him.