Why The Old Man Was A 'Nice Change' From Marvel Movies For Spider-Man Director Jon Watts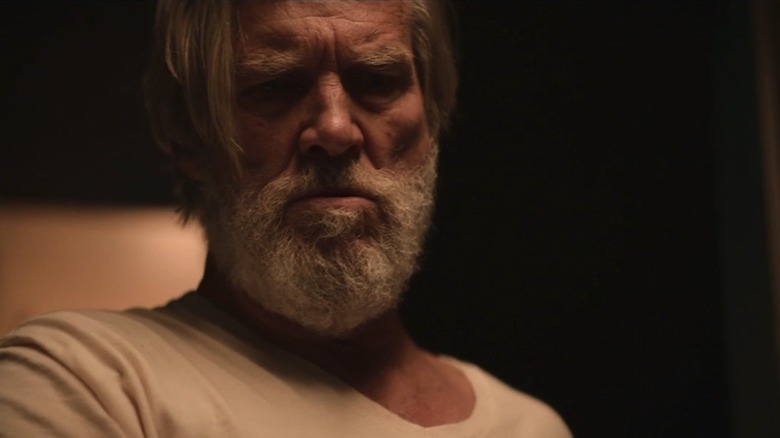 FX
If you frequent social media sites, you've likely seen a bit of backlash against the juggernaut that is the MCU. It seems like there is always another film or Disney+ series on the horizon. At San Diego Comic-Con in July, we learned about Marvel's massive Phase 5 and 6 slate through 2025. There are fans and naysayers alike that are beginning to feel like the studio has become a content factory. With everything interconnected in the MCU and big effects-heavy battle scenes sort of a must for each story, it's no wonder that some content creators are looking for a break. 
That includes director Jon Watts, who took the helm for "Spider-Man: Homecoming," "Spider-Man: Far From Home," and the most recent entry for everyone's favorite web-slinger, "Spider-Man: No Way Home." Watts was originally set to direct the upcoming MCU film "Fantastic Four," but as of April 2022, he had left the project. At the time, he told Deadline:
"Making three 'Spider-Man' films was an incredible and life changing experience for me. I'm eternally grateful to have been a part of the Marvel Cinematic Universe for seven years. I'm hopeful we'll work together again and I can't wait to see the amazing vision for Fantastic Four brought to life."
Watts' latest project is the FX series "The Old Man," starring Jeff Bridges as a former CIA agent on the run from his old enemy and colleague, played by John Lithgow. In the September 2022 issue of Total Film, which goes on sale on Thursday, August 18, 2022, Watts explained what it was about the series that appealed to him after doing three big Marvel projects in a row.
'The simplicity of the story'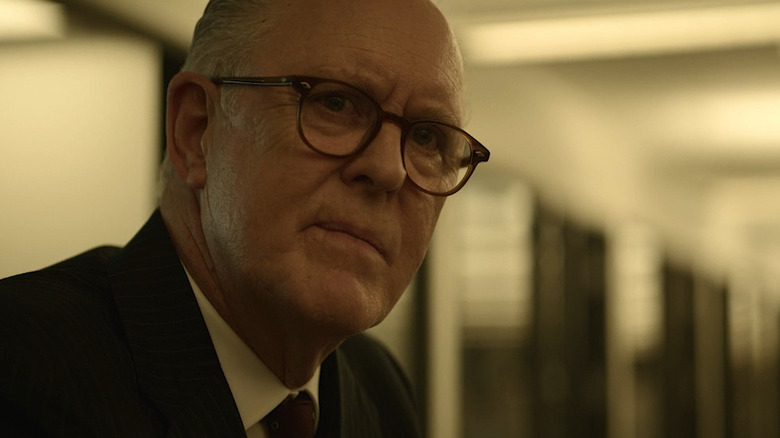 FX
Watts spoke about why shooting the first two episodes of "The Old Man" for FX was a "nice change" for him after the complexity of the "Spider-Man" films. He told the publication: 
"I liked the simplicity of the story, and I liked the idea of getting back to my thriller roots. The idea that I could take my time was also pretty attractive to me. The Marvel process is very dynamic. You're changing action sequences, and you're improvising on set. 

But I don't think we changed a word of this. Just to be able to focus on the directing and the performance, and not be thinking about it as this larger, fast-paced, piece of cinematic entertainment, that was a nice change. Nobody at Marvel wants a 12-minute dialogue scene..."
In terms of his "thriller roots," Watts is referring to his 2015 film "Cop Car," which he wrote, produced, and directed. The film starred Kevin Bacon as a police officer with ill intent, trying to capture two young kids who have stolen his cop car. 
It makes sense that shooting a series with a less complex story would appeal to Watts after the interconnected web (sorry) of the MCU. Even as a viewer who has seen every single Marvel offering, it can be a relief to watch something that doesn't require homework or knowledge of dozens of films and series that have been weaving their stories in and out since 2008. Add to that all the reshoots that are par for the course with a huge action film, and any restructuring that needs to be done to serve all the other stories in the pipeline, it has to be exhausting.
A change of pace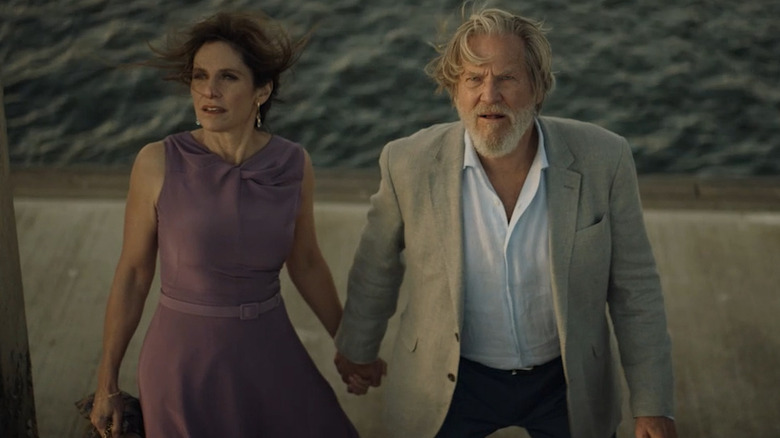 FX
His break is over now, though. Watts has signed on to direct and executive produce "Star Wars: Skeleton Crew" for Disney+. The series will star Jude Law and is the story of a group of younglings on the run. It's set around the same time as "The Mandalorian" and "Ahsoka," so Watts is back in an interconnected universe. He may have needed a pause in the action, but with the new series coming out next year on the streamer, it wasn't a long one. 
Here's the official synopsis for "The Old Man":
Based on the bestselling novel of the same name by Thomas Perry, "The Old Man" centers on Dan Chase (Jeff Bridges), who absconded from the CIA decades ago and has been living off the grid since. When an assassin arrives and tries to take Chase out, the old operative learns that to ensure his future he now must reconcile his past.
"The Old Man" has been renewed for a second season. The series airs on FX and streams on Hulu.