Star Wars: Skeleton Crew: Everything We Know So Far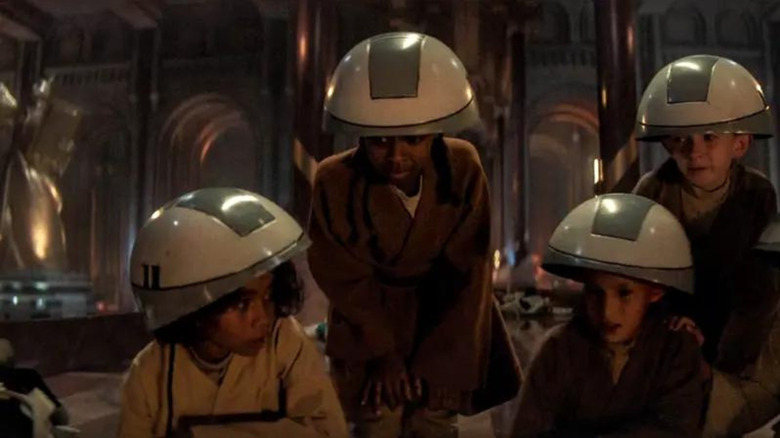 Lucasfilm
There's no denying that there are a ton of "Star Wars" shows. After all, the franchise has a ton of lore and world-building to develop while it takes a break from feature films. Among these new shows in development is "Skeleton Crew," one that has already been compared to the likes of "The Clone Wars," a high honor to bestow given how iconic the latter is.
News of the project has been pretty scarce since this year's Star Wars Celebration, but a recent development reported on by Variety shows that it could be put into production very soon. The trade reported that the series has received almost $21 million in tax subsidies from the state of California, where other "Star Wars" shows such as "Obi-Wan Kenobi" have been filmed. Given how this will be the first series in the franchise to receive such incentives, it's possible that "Skeleton Crew" will be poised to be a major turning point. In order to get properly hyped, here is everything we know about this mysterious new project.
What Skeleton Crew is about, and who it will star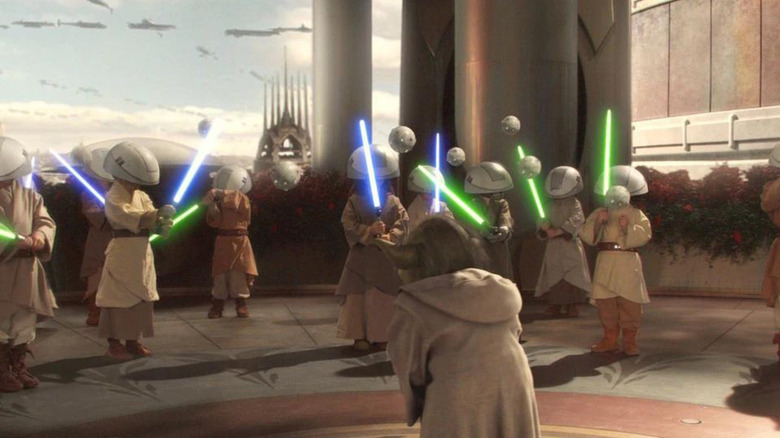 Lucasfilm
Like many of the "Star Wars" shows that came before it, not much is known about the specifics of the series. However, what is known makes it sound unlike any other project in the franchise thus far. Described as "a galactic version of classic Amblin coming-of-age adventure films of the '80s," it will center around a group of younglings on a space-faring adventure set at the same time as "The Mandalorian" and "Ahsoka." For unspecified reasons, a group of kids will find themselves trapped in space and far away from their home planet. The series will likely focus on their journey back home and the dangers they encounter along the way.
Who will be among this group of kids is unknown. In fact, almost no names have been attached to the project thus far. However, the one name that is attached is a major one, with Jude Law having been announced to star at this year's Star Wars Celebration. As for the crew, the show will be directed by Jon Watts, who will also executive produce the series. Dave Filoni, Jon Favreau, and Christopher Ford have also signed on as executive producers, and the show is expected to begin filming soon with the same technology used to bring other "Star Wars" shows to life.
"Star Wars: Skeleton Crew" is expected to air on Disney+ sometime in 2023.