Why New Star Wars Villain Syril Karn Is 'Obsessed' With Cassian Andor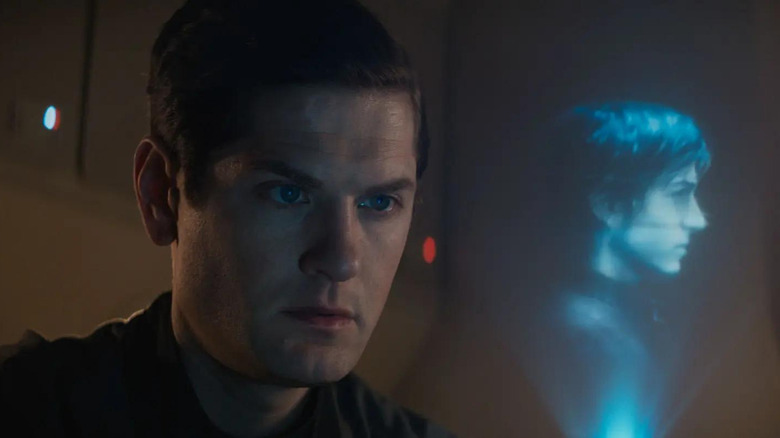 Lucasfilm
"Andor" is shaping up to be one of the more intriguing "Star Wars" stories in a few years. Slated to last two seasons on Disney+, the show will cover five years in the life of the titular character (Diego Luna) as he grows from a cunning thief to an essential part of the Rebel Alliance, eventually sacrificing himself during the events of "Rogue One." Along the way to his ultimate destiny, he'll encounter a slew of characters, some of whom won't exactly take kindly to him.
One of these characters is Syril Karn (Kyle Soller), who is described in detail in the newest issue of Total Film. The magazine, which hits store shelves on August 18, talked with Soller about this complex character and why he's someone that plays an integral part in Andor's story.
"Syril is a very intense, determined character who believes he's destined for great things," said Soller. This sort of twisted and bizarre superiority aligns with his character's status as an Imperial officer, with the "Anna Karenina" actor saying he's committed to "squashing any signs of dissent or rebellious activity." We previously saw him doing just that in the most recent "Andor" trailer breakdown.
However, there is a lot more to Syril than meets the eye. When talking with Total Film, Soller revealed that he might have an unhealthy obsession with Andor that isn't easy to explain.
"I think Syril recognizes that Cassian is everything he isn't," he said. "He also knows there's something special about him, and so he develops this obsession, part of which lies with wanting to transcend his station."
Time to speculate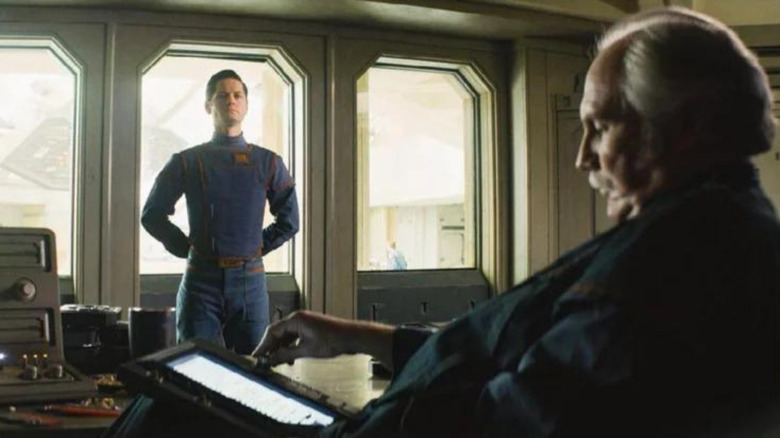 Lucasfilm
These details are where Syril's character starts to get interesting. What does Andor do that Syril can't? Is there an unspoken similarity between these two characters that makes them serve as foils to each other? It's not clear, and Soller is obviously keeping his cards close to his chest, but he does tease that the officer is trying to run away from something big.
"He has this shame and fear about his upbringing, which has twisted into anger about anyone who isn't living up to his extreme standards," said Soller, "and he's going to chase them down and make them pay the price."
Some fans could compare this to the backstory of another sinister character from the "Star Wars" sequels, First Order Captain Phasma (Gwendoline Christie). In the 2017 novel "Star Wars: Phasma" by Delilah S. Dawson, it was revealed that she had betrayed the Scyre clan of Parnassos, where she was born and grew up, in order to travel off the desolate planet.
It sounds like Syril might be in a similar situation — feeling ashamed of who he was raised to be and wanting to somewhere else, erasing all parts of his previous life behind. However, we won't know this for unsure until "Andor" premieres on September 21 on Disney+.