Andor Will Chart How Cassian Andor Transforms From Cynic To Rebel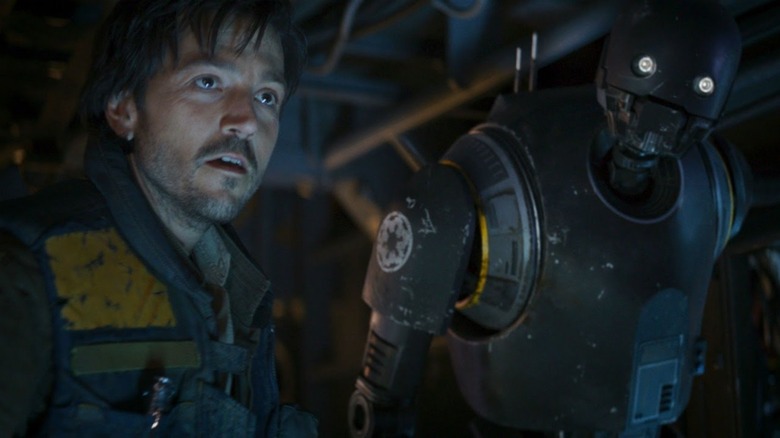 Lucasfilm
We finally have some firm plot details regarding the long-in-the-works "Star Wars" series "Andor," which will bring back Diego Luna as Cassian Andor, who we first met in 2016's "Rogue One." The show will arrive later this summer on Disney+ and will show us how the man went from cynical migrant to formative leader of the Rebellion.
The information comes from Vanity Fair, which recently pulled back the curtain on the future of the "Star Wars" franchise. In the piece, Luna explains that the show will be "the journey of a migrant." Luna added:
"That feeling of having to move is behind this story, very profoundly and very strong. That shapes you as a person. It defines you in many ways, and what you are willing to do."
"Andor" will also see the return of Genevieve O'Reilly as Mon Mothma, one of the leaders of the Rebellion who audiences first met in "Return of the Jedi." O'Reilly played the part briefly in "Revenge of the Sith" before returning in "Rogue One." The outlet reveals that her story will "run parallel" to Cassian's in the show.
Rebellions are built on hope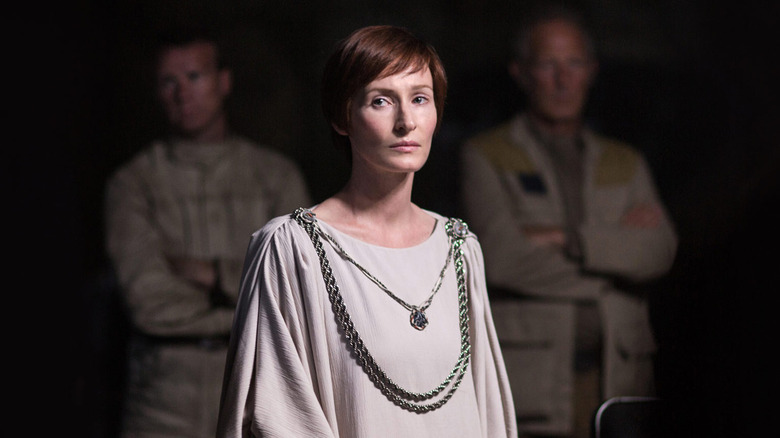 Lucasfilm
Tony Gilroy ("Michael Clayton") did rewrites and oversaw heavy reshoots during the production of "Rogue One." Now, he's overseeing this latest "Star Wars" spin-off series for Disney+. He also chimed in to offer a little more insight. Gilroy explains that the first season begins with the destruction of our hero's homeworld and then follows him into adulthood. Gilroy added the following:
"This guy gave his life for the galaxy, right? I mean, he consciously, soberly, without vanity or recognition, sacrificed himself. Who does that? That's what this first season is about. It's about him being really revolution-averse, and cynical, and lost, and kind of a mess... His adopted home will become the base of our whole first season, and we watch that place become radicalized. Then we see another planet that's completely taken apart in a colonial kind of way. The Empire is expanding rapidly. They're wiping out anybody who's in their way."
In the end, it will be Cassian's goal to block the Empire. Luna will be joined by Stellan Skarsgard ("Good Will Hunting"), Denise Gough ("Angels in America"), and Kyle Soller ("Anna Karenina"), though details about their characters still remain under wraps. Dan Gilroy ("Nightcrawler"), Beau Willimon ("House of Cards"), and Stephen Schiff ("The Americans") serve as writers on the series alongside Tony Gilroy.
"Andor" is set to arrive later this summer on Disney+ but remains without a firm release date.