Here's How Andor Season 2 Will Lead Into Rogue One: A Star Wars Story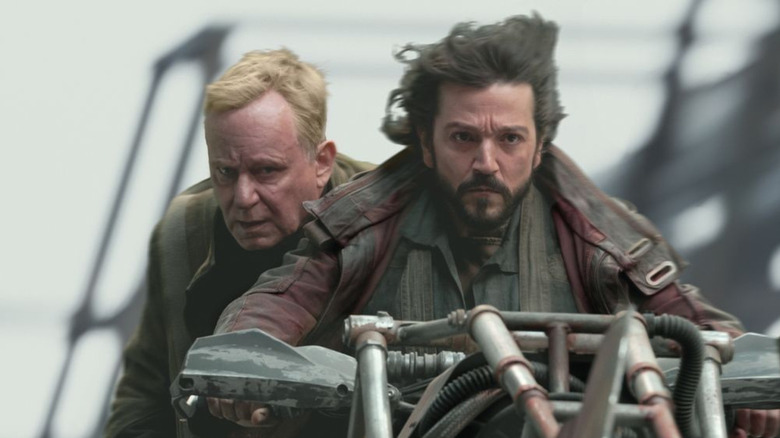 Lucasfilm
Much like the now-wrapped "Obi-Wan Kenobi," the next "Star Wars" series will focus on another fan-favorite character. "Andor" will focus on the titular Rebellion spy (Diego Luna), introduced in "Rogue One: A Star Wars Story," but don't expect the series to stick around longer than two seasons. That's because the series, which precedes "Rogue One," has been purposefully set up to span two seasons and 24 episodes that lead right into the events of the movie that takes place just before "Star Wars: A New Hope."
Unfortunately, this shouldn't be a surprise, as anyone who has seen "Rogue One" knows that Cassian doesn't exactly have the happiest of endings. In fact, almost nobody in the movie does. However, what might be surprising is just how long the two-season series will span. In an interview with Empire Magazine, Luna and showrunner Tony Gilroy revealed that "Andor" will take place over the course of five years. Not only is this a cool way to delve into a character whose fate is already well-known, but Gilroy also divulged how the show will lead into the events of "Rogue One."
Making 10 men feel like 100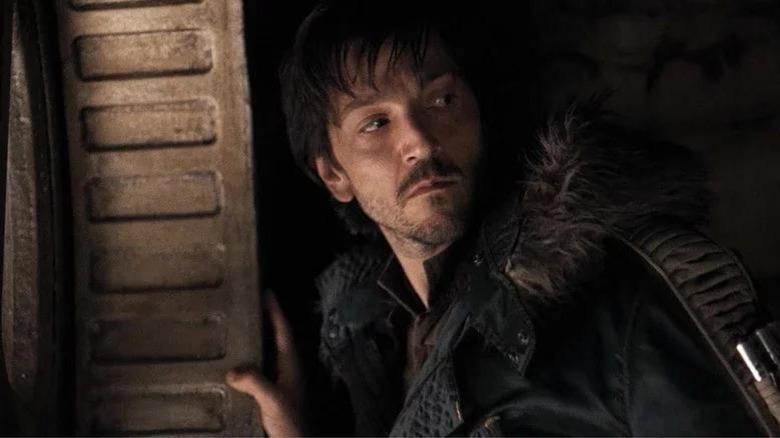 Lucasfilm
The first season isn't even out yet, but "Andor" looks to be one of the biggest projects in the "Star Wars" universe, thanks to its long timeline. While something like this might sound like a nightmare for showrunners to handle, Gilroy explained how he and the rest of the show's crew were able to make it work: 
"Directors work in blocks of three episodes, so we did four blocks of three episodes each. We looked and said, 'Wow, it'd be really interesting if we come back, and we use each block to represent a year. We'll move a year closer with each block.'"
So while the first season of "Andor" will take place across a year, the second season will cover four years, with three episodes spanning an entire year in the timeline. This makes a lot of sense, and it sounds like a cool way to streamline a story so that there aren't any superfluous plot details. Luna explained to Empire that it also allowed the events of "Andor" and the events of "Rogue One" to be closer connected to each other:
"'Rogue One' is more about an event than the actual journey of [the] characters. It's quite amazing to start a show where it's not about where we can end. It's about, how did we end there?"
Luna is spot-on with this observation. While the characters of "Rogue One" are certainly memorable, they were unique in the sense that they were the martyr catalysts for nearly everything else in the series. Hopefully "Andor" will be worth waiting for when it releases on Disney+ on August 31, 2021.