Superhero Bits: Spider-Man Turns 60, Continuing Uncertainty At DC Films & More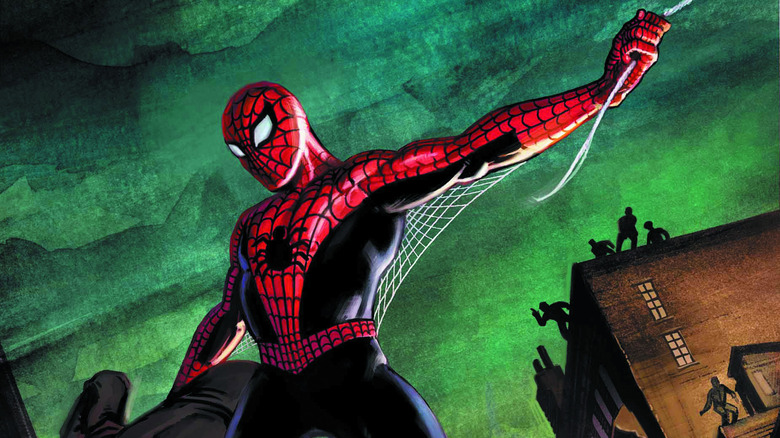 Marvel Comics
(Superhero Bits is a collection of stories, updates, and videos about anything and everything inspired by the comics of Marvel, DC, and more. For comic book movies, TV shows, merchandise, events, and whatever catches our eye, this is the place to find anything that falls through the cracks.)
In this edition of Superhero Bits:
Things continue to shift behind the scenes at DC Films.
IDW is approaching its comic-to-TV adaptations in a unique way.
"Gotham Knights" gives Red Hood his very own trailer.
Spider-Man turns 60 today.
IDW is turning five of its comics into shows...at five different studios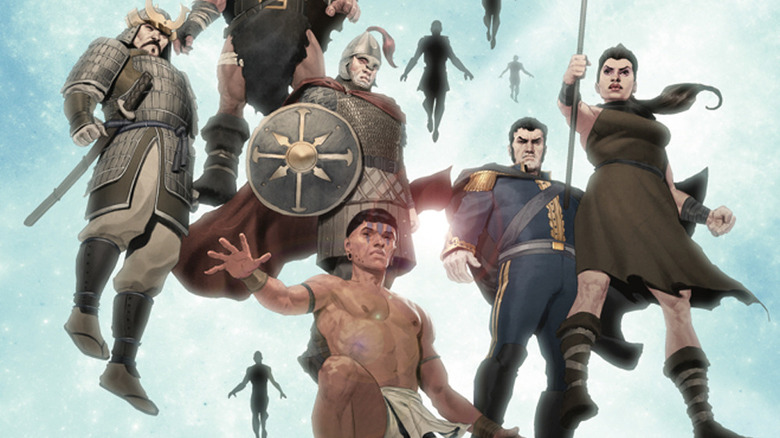 IDW
Because of Marvel and DC, cinematic universes are all the rage. But the folks at IDW have something else in mind. The company revealed in a recent press release that five of its books are being developed as shows. The kicker is that all five of the properties in question are being developed at different streaming services or networks. 
"Dark Spaces: Wildfire" is in the works at Universal, "The Delicacy" at Warner Bros. TV, "Rivers" at HBO Max, "Ballad for Sophie" at Universal International Studios, and "Brutal Nature" at Anima Studios. It's a bold strategy and one that hedges bets rather than putting the eggs all in one basket. Will the strategy pay off? Time will tell!
Here is a quick 101 guide to Namor, the Submariner
The folks at Marvel have provided a brief yet reasonably comprehensive guide to Namor, the Submariner, a major character from the comics who will be making his live-action debut in "Black Panther: Wakanda Forever" later this year. The video is a great introduction to the character and his history in Marvel Comics for those who are only tangentially familiar with the aquatic character's exploits.
She-Hulk star Tatiana Maslany would like to lead Marvel's A-Force
Tatiana Maslany is getting ready to make her MCU debut in "She-Hulk: Attorney at Law" later this month. But what about her future in the larger universe? As we can see in the above interview, the actress was asked about possibly leading Marvel's A-Force at some point down the line. Maslany responded with an enthusiastic, "Yes. Yes. Yes." So somebody call Kevin Feige, perhaps?
Red Hood gets a solo trailer for Gotham Knights
The release of the "Gotham Knights" video game is just a couple of months away and the folks at DC have revealed a brand new trailer. In this case, we have a character trailer focusing on Red Hood, who will be one of four playable heroes in the game. Robin, Nightwing, and Batgirl will also be available to players, with all of them having intersecting stories in the wake of Bruce Wayne's murder. The new trailer gives us a slightly better sense of Red Hood's place in all of this, as well as what it's going to be like for those who choose to step into his shoes. The game is set for release on October 25, 2022.
Wait, did Henry Cavill turn down a chance to return as Superman?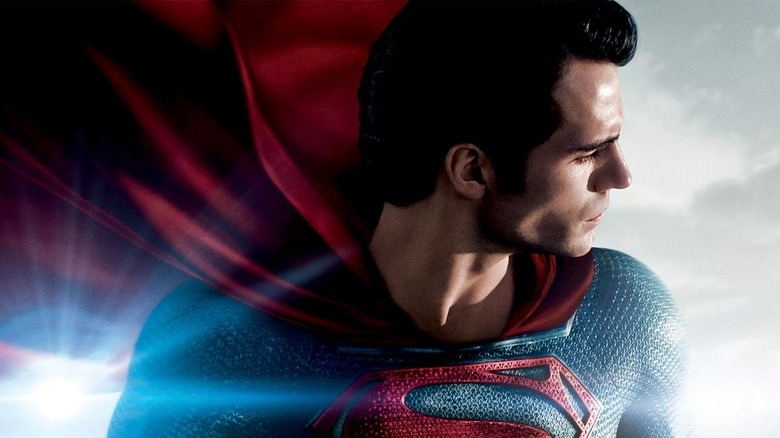 Warner Bros.
What's the time? It's rumor time! Recently, Fandango's Erik Davis had a long chat on Twitter Spaces with The Wrap reporter Umberto Gonzales. The two were discussing the "Batgirl" situation the future of DC under Warner Bros. Discovery CEO David Zaslav. During the conversation, Davis revealed a rather intriguing detail about Henry Cavill in regards to Superman. "I've heard a story that they've asked him, and he doesn't want to do it, he doesn't want to come back," Davis said. Wait what?! Could that possibly be true? Gonzales chimed in as well saying, "I do know that the current regime, they like him as Superman and I think they're going to try." The reporter added, "This is probably going to turn into a story, I'm not sure, but I'm pretty sure they'll maybe try to [get him back]... I could be wrong." 
Many fans have been calling for Cavill to return to the role, despite the fact that "Man of Steel" was nearly 10 years ago and never got a solo sequel. If this is all true, then it seems he's not interested, or at least hasn't heard anything enticing enough yet. Stay tuned. 
It's Spider-Man's 60th anniversary!
On this day in 1962, "Amazing Fantasy" #15 was published, introducing the world to a little superhero named Spider-Man. The rest, as they say, is history. In honor of Peter Parker's 60th birthday, Marvel published the above video that sees notable "Spider-Man" creators Dan Slott, Karla Pacheco, and Maurene Goo discussing the hero. The video focuses a lot on the expansion of the Spider-Verse, which Slott is largely responsible for creating, that has paved the way for other characters such as Miles Morales and Silk. It's a great chat between some comic book heavy hitters.
Killer Moth was going to be in the Batgirl movie
Stunt performer Jules Wallace has shed even more light on the "Batgirl" movie that will never see the light of day, given its recent cancellation, despite being nearly finished). Wallace, in the above Instagram post, revealed that the character Killer Moth was going to appear in the film and that he doubled for the actor who had been cast in the role. Who was that actor, exactly? That remains unknown but this would have provided an interesting opportunity to bring a relatively obscure DC character to life. The villain originally appeared in "Batman" #63 way back in 1951 and has appeared in shows like "Teen Titans Go!" as well as the "Batman: Arkham Knight" video game.
The Flash reshoots and Crisis on Infinite Earths rumors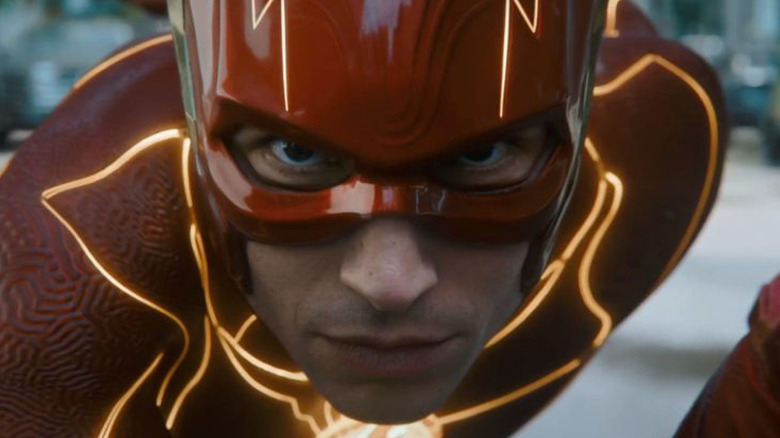 Warner Bros.
In the wake of the major shake-up at Warner Bros. and DC, some confusion has emerged behind the scenes and across the web. So The Hollywood Reporter has ran down some of the upcoming DC projects and what is going on with them in the wake of the news. 
For one, it was reported that Ezra Miller, despite all of their recent troubles, did reshoots on "The Flash" movie over the summer. So we can probably take recasting the role off of the table, at least for now. 
Meanwhile, current head of DC Films, Walter Hamada, had plans to make a "Crisis on Infinite Earths" movie. However, with Hamada said to be nearing the end of his tenure, as a result of him being angry about the "Batgirl" situation, that is probably scrapped as well. 
Thankfully, several other movies such as "Black Canary" and "Blue Beetle" seem to be safe, at least for now. But there's likely more complicated and bad news on the horizon.
Amazing Fantasy #15 was published 60 years ago, and it cost 12 cents at the time
Lastly, as mentioned, it is Spider-Man's birthday. "Amazing Fantasy" #15, written by Stan Lee with art by Steve Ditko, remains one of the most seminal pieces of comic book literature ever produced. The book has sold for millions at auction in recent years but, as the folks at ABC point out above, it cost just 12 cents at the time of its publication. Accounting for inflation only takes the book up to $1.18 or so. Point being, anyone who held onto a copy over the years may well have made a whole bunch of money.