How Neil Patrick Harris' Classic Harold And Kumar Cameo Came To Be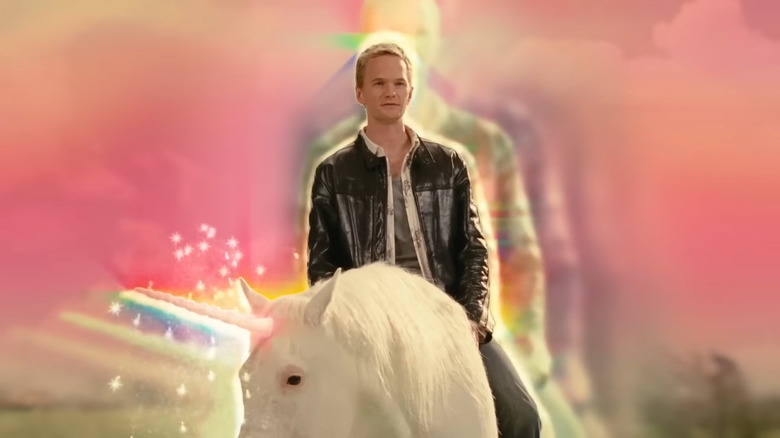 New Line Cinema
If you've seen the 2004 film "Harold & Kumar Go to White Castle," you likely have a deep and abiding love for not only Neil Patrick Harris himself, but the fictional version that he plays in the film. If you haven't been gifted with the vision of him riding a unicorn, you should make an appointment to watch. "Harold & Kumar" stars John Cho and Kal Penn as the title characters, who head out on an adventure-filled trip to reach a White Castle so they can assuage their cravings. There is a lot of marijuana involved and other drugs, an attempted foursome, grand theft auto, and a very illegal but successful surgery. 
If that makes no sense, there's a reason. It's a very weird film, and kind of wonderful, especially the scenes with Harris. After a series of mishaps, the guys pick up a hitchhiker who happens to be Harris. Of course, this fictional version is a drug-addled jerk who is looking for the ladies and suggests a strip club before stealing their car. Just look at that picture above and try not to drop everything you're doing to watch and figure out what that means. 
Harris recently broke down his most iconic characters for GQ and spoke about how he ended up in the film in the first place. Like the role itself, how it happened is exceedingly weird. 
'You've been written into a movie'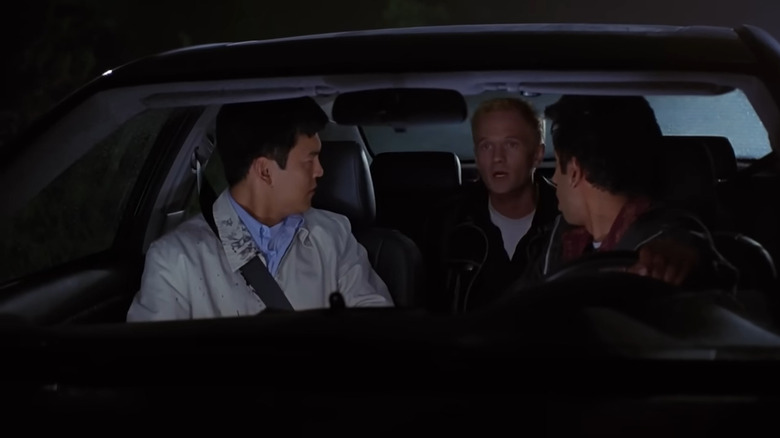 New Line Cinema
Harris told the site that he didn't even know the film was happening and found out from a friend who was auditioning for a project Harris was supposedly in. Harris called his agent and was sent the script, since, as he said, he "didn't want to be the ass of a joke. Like, who's gonna play me ... one of the kids from 'Home Improvement,' probably." 
He actually thought the script was funny and said he was flattered. "My only demand," he explained, "was that I would sign up, and then they wouldn't rewrite it and change it." He had a good reason for that. 
"Because as much as I, like, want to take the piss out of myself, I still want to respect the work that I have done and not make it seem that I'm tossing middle fingers at my past. And so they were cool with that, and I got to play this, yeah, really messed up version of myself. And they let me improvise a bunch. So I was licking things and dry humping things, just a normal day at work."
He did joke about the unicorn and that he had to film on a real one, which he said was difficult, "because, contrary to popular belief, they don't really exist." 
This film is absolutely worth a rewatch. Make sure to check out the GQ video, as Harris also talks about his work in "Doogie Howser, M.D.," "How I Met Your Mother," "Hedwig and the Angry Inch," "Starship Troopers," "Gone Girl," and "Uncoupled."