John Cho Says Making Harold & Kumar 4 Is Possible, But Complicated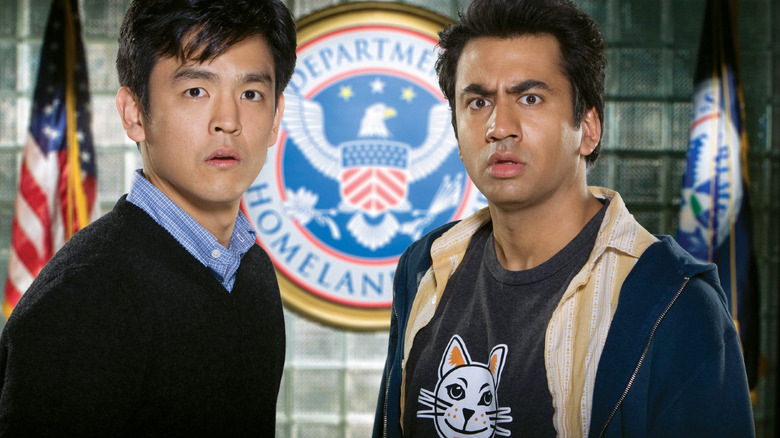 Warner Bros.
Years before John Cho played Hikaru Sulu in the "Star Trek" Kelvin timeline and grew thick locks to bring Spike Spiegel to life in the live-action "Cowboy Bebop" series, the actor made his name getting up to all sorts of drug-fueled shenanigans opposite Kai Penn in the "Harold & Kumar" movies. The stoner buddy comedies were modest box office hits that earned decent reviews, combining raunchy gags and surreal humor with sharp jokes about racism in modern America. It's now been more than 10 years since the third entry, 2011's "A Very Harold & Kumar Christmas," hit theaters, which means we need to ask: will the eponymous duo ever ride (and smoke joints) again?
While responding to questions from fans on social media for GQ (via ScreenRant), Cho addressed the possibility of "Harold & Kumar 4," explaining that it would be trickier to make now than it would've been in the past:
"I gotta say, that this is a really stupid answer but we used to have a lot of political jokes and race jokes, and I don't know what the movie can do now. I don't know how to navigate that. We're giving it some thought, but it is like a much more complicated endeavor than it was five years ago. But I'd like to. I really like everyone and I like the characters. Fingers crossed."
The Times They Are A-Changin'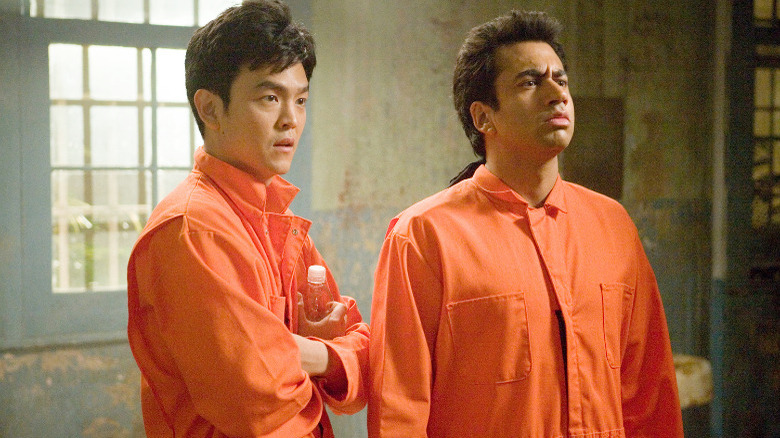 Warner Bros.
It's easy to grasp Cho's meaning. As on-point as the "Harold & Kumar" movies were when it came to subverting racial stereotypes or skewering white America for its racist behavior, they were often guilty of playing other stereotypes for laughs, especially those based on gender and sexual orientation. That's not to say "Harold & Kumar 4" couldn't work with a few adjustments. As last year's "Borat Subsequent Moviefilm" showed, it is possible to breathe new life into older, politically charged, R-rated comedy franchises — so long as the creatives involved are more careful about choosing their targets and avoiding punching down with their satire.
Honestly, the bigger obstacle at this point might be availability. With Cho potentially starring in "Cowboy Bebop" season 2 in the near future and Penn having split his time between acting and political activities in recent years, the pair would likely struggle to find space in their packed schedules for an onscreen reunion. "Harold & Kumar" creators and writers Jon Hurwitz and Hayden Schlossberg are likewise busy show-running the popular "Karate Kid" sequel series "Cobra Kai," and are even teasing the idea of a "Cobra Kai" extended universe after the show finishes its run.
Then again, going more than 10 years between films is nothing unusual for comedy properties nowadays, so "Harold & Kumar 4" might not be down for the count just yet.