John Cho Hopes Cowboy Bebop Season 2 Gets 'Weirder And Darker'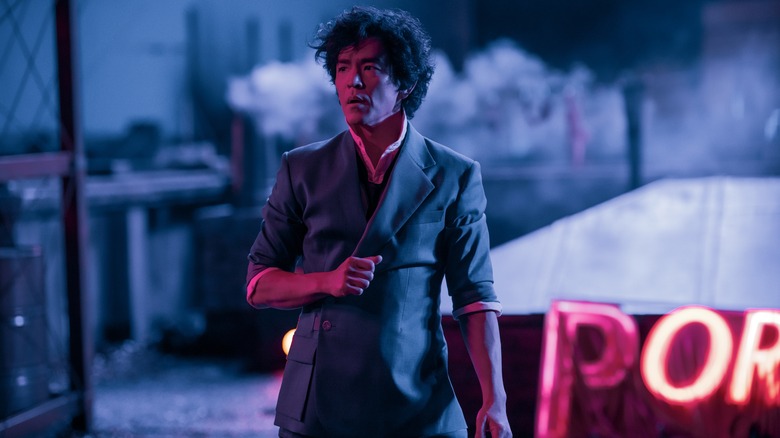 Netflix
Same! And yes! And don't let anyone stop you! 
Look, we get that John Cho doesn't have total power over season 2 of Netflix's live-action "Cowboy Bebop" remake. And we also understand that "dark and weird" could be a turn-off to some people. But if you're remaking something, you should add your own spin to it, and what's a better, more interesting spin than making something weirder and darker? Maybe making it a rom-com? A choose-your-own-adventure story? I mean, I guess there are lots of ways to make a show your own, but we're personally signing off on a weirder and darker "Cowboy Bebop." John, you have our full and total approval.
In an interview with ScreenRant, Cho made it clear what he'd want from a second season of "Cowboy Bebop," saying:
"I hope to get weirder and darker. I always hope that for some reason. I also really want Spike to be happy. This season was rough for him. I did feel a lot of sympathy pangs for him. So I hope he has a moment of happiness. I predict that it will be a tough road, again. However, I guess the only thing I could say is really abstract, which is: If this season was verse, chorus, verse, chorus, I'd like to hit the middle eight and do a little something unusual and unexpected."
Keep Cowboy Bebop Weird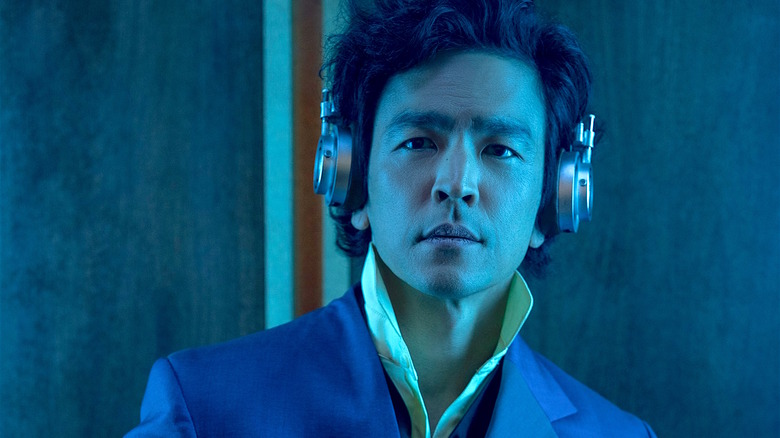 Netflix
Besides the "weirder and darker" comment, which we're clearly delighted with, what's fun about Cho's comment is the fact that he's interested in coming back. Netflix hasn't announced their plans to make "Cowboy Bebop" season 2 and reviews of the first season have been pretty mixed, but it would be fun to see what Netflix could do with the story when they've finally adapted the entire arc of the original anime and are officially in uncharted waters. While the live-action show changed some aspects of the story, including the roles some of the characters play, taking the series into a second season sounds like it would really allow them to make this story their own.
It's also important to note that while reviews of season 1 have been all over the place, the cast — which includes Mustafa Shakir, Daniella Pineda, Elena Satine and Alex Hassell — has been pretty consistently praised. Hopefully this means Netflix will give it at least one more season to find its own way. A season that's weirder. And darker.
"Cowboy Bebop" season 1 is available on Netflix.