Fargo Season 5: Everything We Know So Far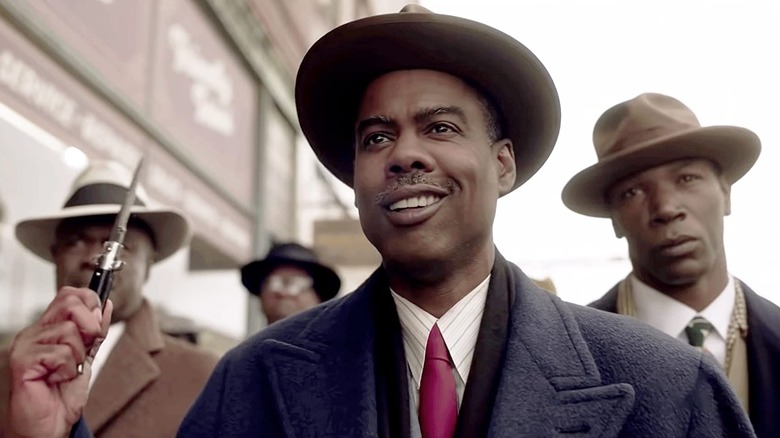 FX
It's about time we start getting some "Fargo" back in our lives. It's been nearly two years since the crime drama series served us season 4, the latest from the show loosely based on Joel and Ethan Coen's legendary 1996 thriller, and season 5 is finally on the horizon.
Season 4 brought us back to the early 1950s and followed a Black crime syndicate based in Kansas City that went head-to-head with the local Italian mafia. It was wholly different than past seasons, or even the original film, and was critically acclaimed for its departure from the franchise's norms. The exciting story starred Chris Rock, Jesse Buckley, Jason Schwartzman, Salvatore Esposito, and E'myri Crutchfield.
"Fargo" is ever-changing — we know that now after four seasons — and it's clear the anthology series is keen to explore ways to expand its concept beyond what they have already given us. It is with that in mind that we look toward season 5, in all its mysterious excitement. Read on to learn everything we know about the upcoming season of "Fargo."
When and where you can watch Fargo season 5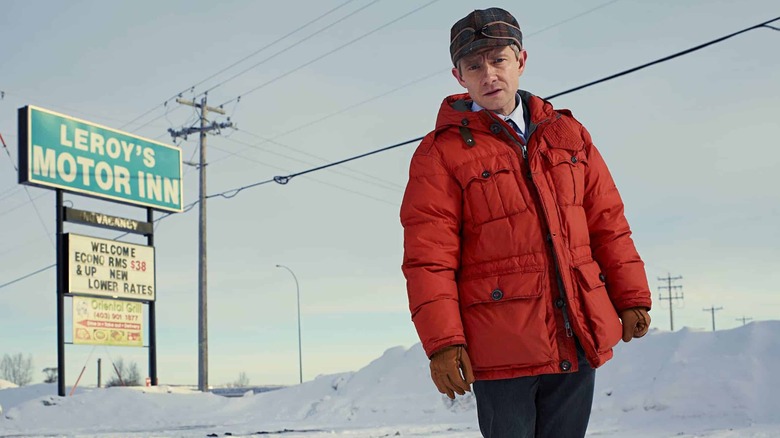 FX
The series has yet to set an official release date for season 5, but considering we're more than halfway through the year at this point, it seems the new set of episodes will arrive sometime in early 2023. As usual, however, you will be able to catch season 5 — whenever it airs — on FX and their streaming platform.
What Fargo season 5 is about, and who is part of its cast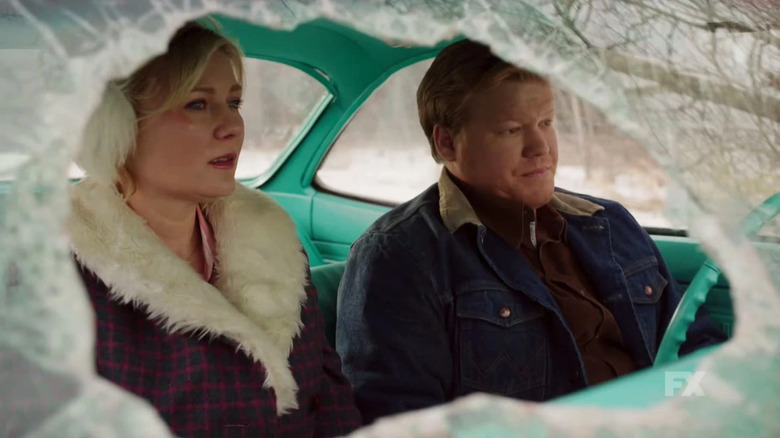 FX
According to Variety, the latest installment in the series will "ask the questions when is a kidnapping not a kidnapping, and what if your wife isn't yours?" It is the most recent set season as well, taking place in 2019.
As for the cast, Jon Hamm, Jennifer Jason Leigh, and Juno Temple were announced as the season's leads in June. However, the details about their characters have been kept mostly under wraps. In August, Joe Keery, Lamorne Morris, and Richa Moorjani were added to the cast — and at the bare minimum, we at least got their character's names. "Stranger Things" star Keery will play Gator Tillman, "New Girl" alum Morris will play Witt Farr, and "Never Have I Ever" star Moorjani will play Indira Olmstead.
In November 2022, Deadline confirmed that "The Morning Show" and "The Kids in the Hall" star Dave Foley was cast as a series regular in season 5. While at this point the main three characters were still a mystery, we got some insight as to who Foley will be playing in the show as well as more information on one of the original announced leads. Foley's character is Danish Graves, advisor and in-house counsel to Jennifer Jason Leigh's businesswoman and self-made billionaire Lorraine Lyon. Things are starting to get interesting here.
What we know about the crew of Fargo season 5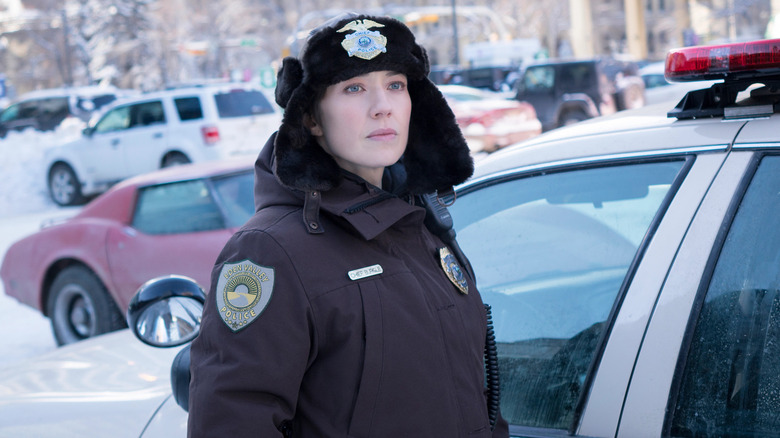 FX
"Fargo" the series was created by Noah Hawley, who also directs and executive produces the show. Joel and Ethan Coen, who wrote and directed the classic film on which the TV drama is based, also executive produce the series (although that's apparently a title-only situation, with the Coens having no real involvement in the show) alongside Warren Littlefield, Steve Stark, Kim Todd, and Vincent Landay. The crime show is produced by MGM Television and FX Productions.