Aquaman And The Lost Kingdom Reportedly Swapped Out Michael Keaton's Batman For Ben Affleck's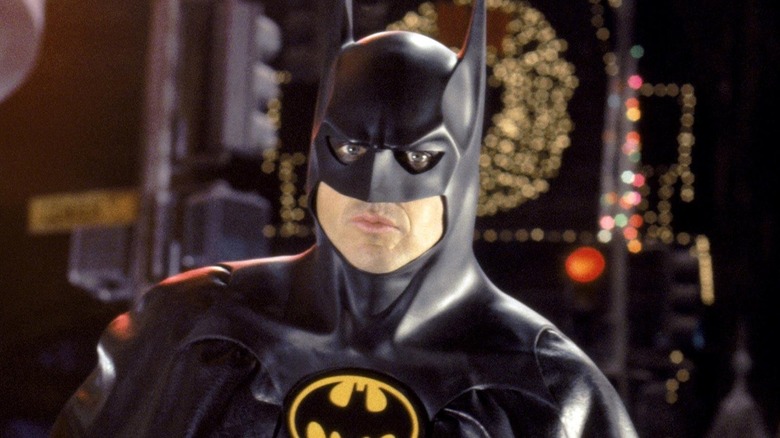 Warner Bros.
The news of "Batgirl" being canceled and shelved was horrible for the cast and crew of the film, and a shock to the entire film industry. Warner Bros. Discovery has been making unprecedented moves this week that has the industry on their toes, and for DC fans, the news and changes don't stop there.
As we speculated this week, this seems to be a move to streamline the DCEU, one that can have huge consequences for superhero movies going forward as Warner Bros. Discovery reassesses what they consider to be cinematic events. And in a smaller scale, we're already seeing how the cancellation of "Batgirl" is having repercussions across the DCEU, many revolving around Michael Keaton's Batman.
Keaton, who played Batman back in 1989 was set to appear in the upcoming "The Flash" movie, before having a prominent role in "Batgirl. There were reports that Keaton was going to act as a mentor to several heroes in a sort of analog to Samuel L. Jackson's Nick Fury in the MCU, as an older and more experienced hero.
Well, that may all be changing.
Let's get nuts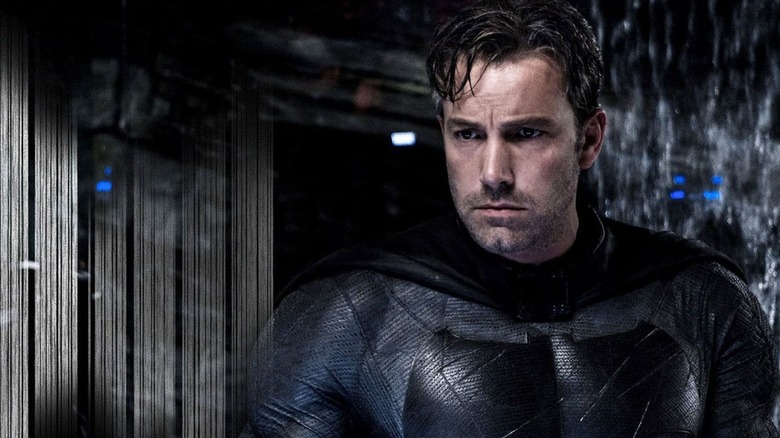 Warner Bros.
Last week, Jason Momoa surprisingly announced that Ben Affleck would make an appearance as Batman in "Aquaman and the Lost Kingdom." At the time, that looked like just a cool nod to the character, and perhaps a sign that Affleck was coming to terms with his time to the role and perhaps maybe even enjoying it in a new way.
Well, according to a report from The Hollywood Reporter, Keaton had already filmed his own scene for "Aquaman and the Lost Kingdom" in all his nutty Batman glory. But it seems test audiences were confused by Keaton's appearance in this universe, which is somewhat understandable — but no one batted an eye during those cameos in "Doctor Strange and the Multiverse of Madness," so what is the problem here? Making things stranger is the fact that "Aquaman 2" is set to be released before "The Flash," which is supposed to explain how Keaton is in this universe.
In any case, the report implies that Affleck's return is not a cool cameo, but a course correction meant to replace Keaton's Bruce Wayne. If that's the case, how long until Keaton throws down the glove and demands satisfaction? What does this mean for the future of the DC universe? More importantly, will Topo the drumming octopus return?
"Aquaman and the Lost Kingdom" releases on March 17, 2023.