Viggo Mortensen And Colin Farrell Made Their Thirteen Lives' Stunt Doubles Obsolete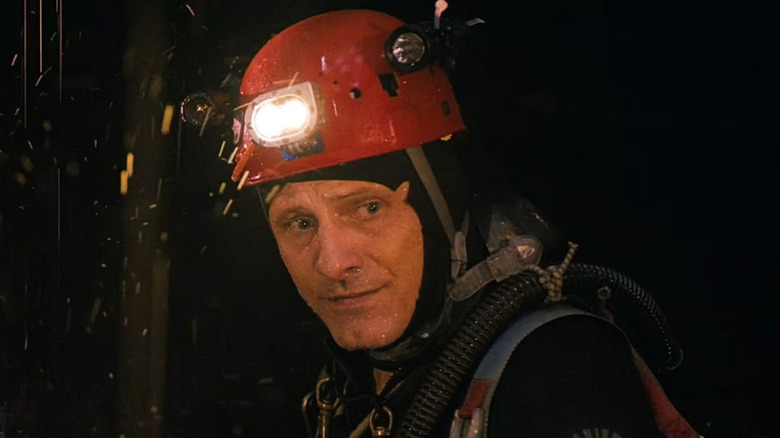 Prime Video
There have been countless stories about actors doing their own stunts, whether it's for a simple fight scene or anything Tom Cruise wants to do during the "Mission: Impossible" films. However, perhaps no other movie required stunts as potentially dangerous as "Thirteen Lives," Ron Howard's biopic of the 2018 Tham Luang cave rescue mission in the Chiang Rai province of Thailand. The stunts required of actors Viggo Mortensen and Colin Farrell, who play two of the divers that helped rescue the trapped Wild Boars soccer team from the cave, diving equipment and skills that, if not implemented or used properly, could result in their suffocation.
That is why the actors had Rick Stanton and Jason Mallinson, two of the divers that actually assisted the rescue, on hand in case the stunts proved to be too much. However, according to Howard, they were not needed as much as they expected.
"The actors got involved," Howard told Deadline in a recent interview. "Led by Viggo Mortensen, followed closely by Colin Farrell, they started swimming with the real guys, and they got so good, they came to me and said we'll shoot Saturdays."
Mortensen and Farrell had trained so well with Stanton and Mallinson that they were able to do their own diving stunts themselves. Saturdays were presumably when the diving scenes would be shot, with the second unit of photography seemingly handling those scenes.
The whole movie is about volunteering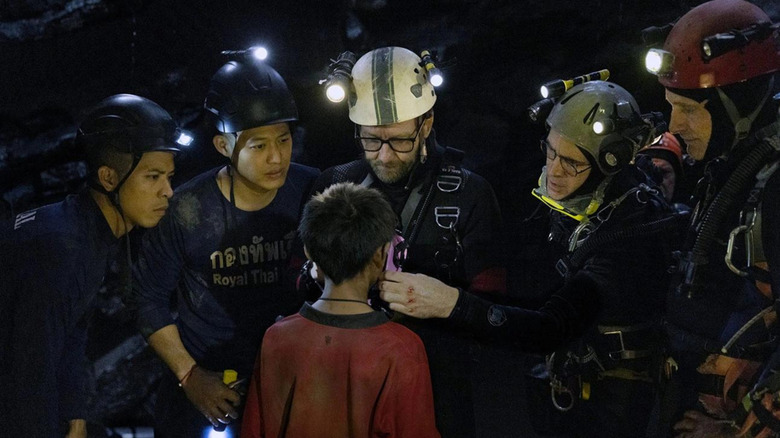 Prime Video
Howard told Deadline that the actors' willingness to go above the call of duty for their roles helped reshape the entire movie's production for the better.
"Their leadership by example opened the door for me to shoot it in a very immediate, very personal way, and that could've never happened without them volunteering," he explained. "The whole movie is about volunteering."
Co-producer Vorakorn Reutaivanichkul, who was also a part of the interview, recalled the mood throughout this home country of Thailand as the events of the rescue played out. He emphasized the communal aspect of the rescue and how it quickly became apparent that anyone with the tools and skills to help should do so.
"We didn't know at first it [was] going to grow into such a big operation, but after [the] first few days, the Thai government realized that they can't do this alone," he recalled. "They started to reach out to the international people to ask for the cooperation. That was the right choice to do. Otherwise, they would end up with a tragedy."
This real-life feeling of unity was one that carried over into "Thirteen Lives," emphasized by the actors' genuine enthusiasm for the project.
"Most of the people we're depicting in this movie, they did not have to be there," Howard said. "They raised their hands."
"Thirteen Lives" is now in theaters and will stream on Prime Video on August 5.